Free fish suppers will be delivered to hundreds of vulnerable people in Glasgow.
Social landlord ng homes has partnered with local chippies to "bring some cheer" to those who have been shielding or isolating during the coronavirus crisis.
The scheme has been launched in partnership with Vito's, on Hawthorn Street, alongside Mr Chips and Sarry Suppers.
More than 50 suppers were delivered on the first night alongside personal hygiene packs, containing face masks, gloves, sanitiser and safety messages from the Scottish Fire and Rescue Service and Police Scotland.
Packs also included the Scottish Government coronavirus route map and a copy of popular Vera Lynn song We'll Meet Again.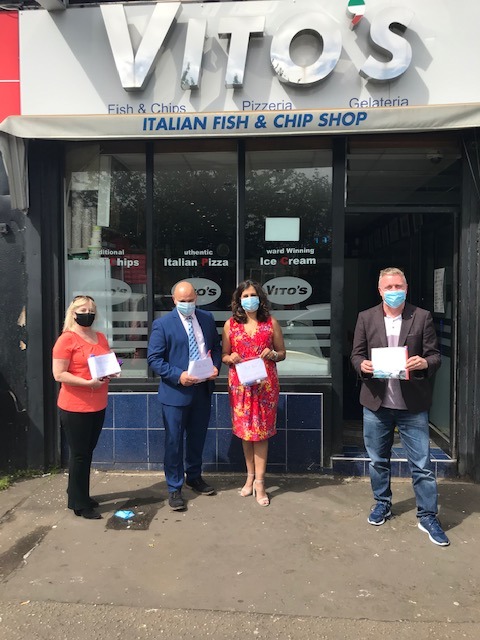 Chippy owner Vito Di Nardo said: "It is a great way to reach people who have been isolated and I know from experience that a chippy is a welcome treat.
"I have been very impressed by the amazing work going on in the community during this time."
Costs of the scheme have been covered by the Scottish Government's Wellbeing Fund and more than 600 people are set to benefit.
Margaret Fraser, head of regeneration at ng homes, said: "For those who have been at home for a good period of time it will be a different experience going out shopping, which is why we included the personal hygiene pack and details of what to expect in going out shopping.
"We want to allay any anxieties that people may feel and encourage them to shop locally and be part of the overall community again."
By Local Democracy Reporter Drew Sandelands