His gunpowder artwork has been causing an explosion of interest all over the world.
But getting recognition for his creations isn't something that's always come easy for Frank To.
Being a talented artist so young, and from a Chinese background, Frank said it took years for people to take him seriously.
He told STV News: "I just kept pushing and pushing, and I proved I could do it."
After thoroughly mastering the art of oil painting, in 2016, the Glasgow-based artist took his work in a different direction.
He started experimenting with gunpowder.
Frank said: "It's quite a high-risk approach; it can go one or two ways – great or horribly wrong.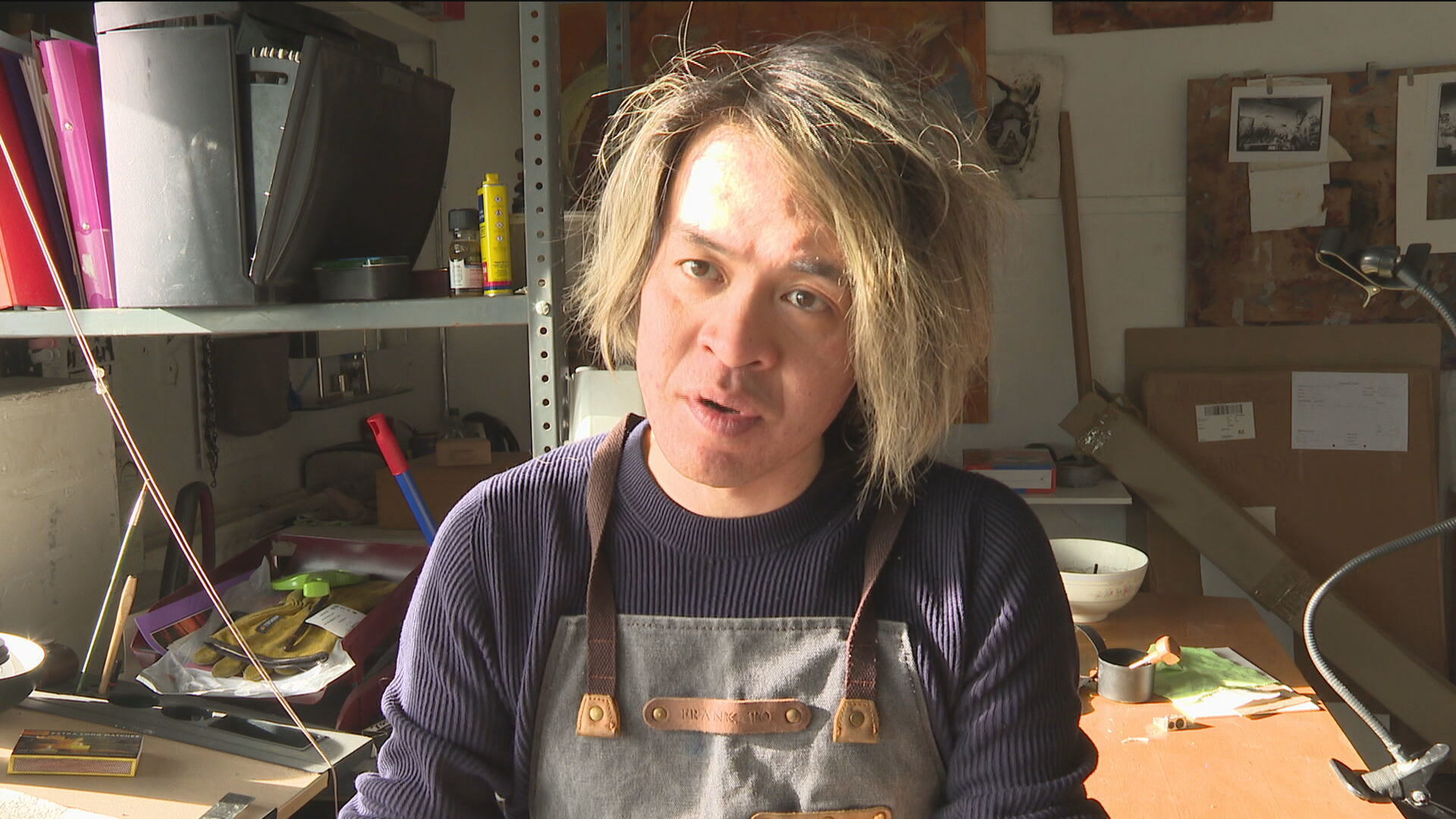 "I have to improvise and innovate all the time. You can't predict the way the gunpowder will react on paper."
His work hangs in the homes of collectors like actor Sir Patrick Stewart and in famous venues such as Edinburgh Castle.
He's also recently been featured at the Royal Ulster Academy in Belfast and the Royal West of England Academy in Bristol.
However, Frank said he's concerned the current cost-of-living crisis will put people off achieving their dreams if they aren't financially stable.
He said: "I've been in difficult financial situations myself, there were times when I couldn't even get a cup of coffee, and I was sleeping on friends' couches.
"That experience taught me that when you have less, and have your back pushed against wall, it's the best time to reinvent yourself."