Foster carer enquiries in Scotland have more than doubled during the pandemic, a charity has said.
Kibble is issuing an urgent call for more carers to help support young people and families who have faced increased levels of trauma, financial turmoil and poor mental health as a result of the past year.
Martin and Fran Smith from Ayrshire made the decision a year and half ago to put themselves forward as foster carers.
It was a joint decision, but also one shaped by Fran's childhood when her parents were no longer present.
Fran said: "I had amazing strong female role models, like my friend's mum. I had great bosses. All these people shaped me far more than my parents did and to return that, to pass it forward I suppose is the main reason why we're doing this.
Martin added: "We want to help children who need it and we thought where we are and where we live and the things we've got around us is perfect.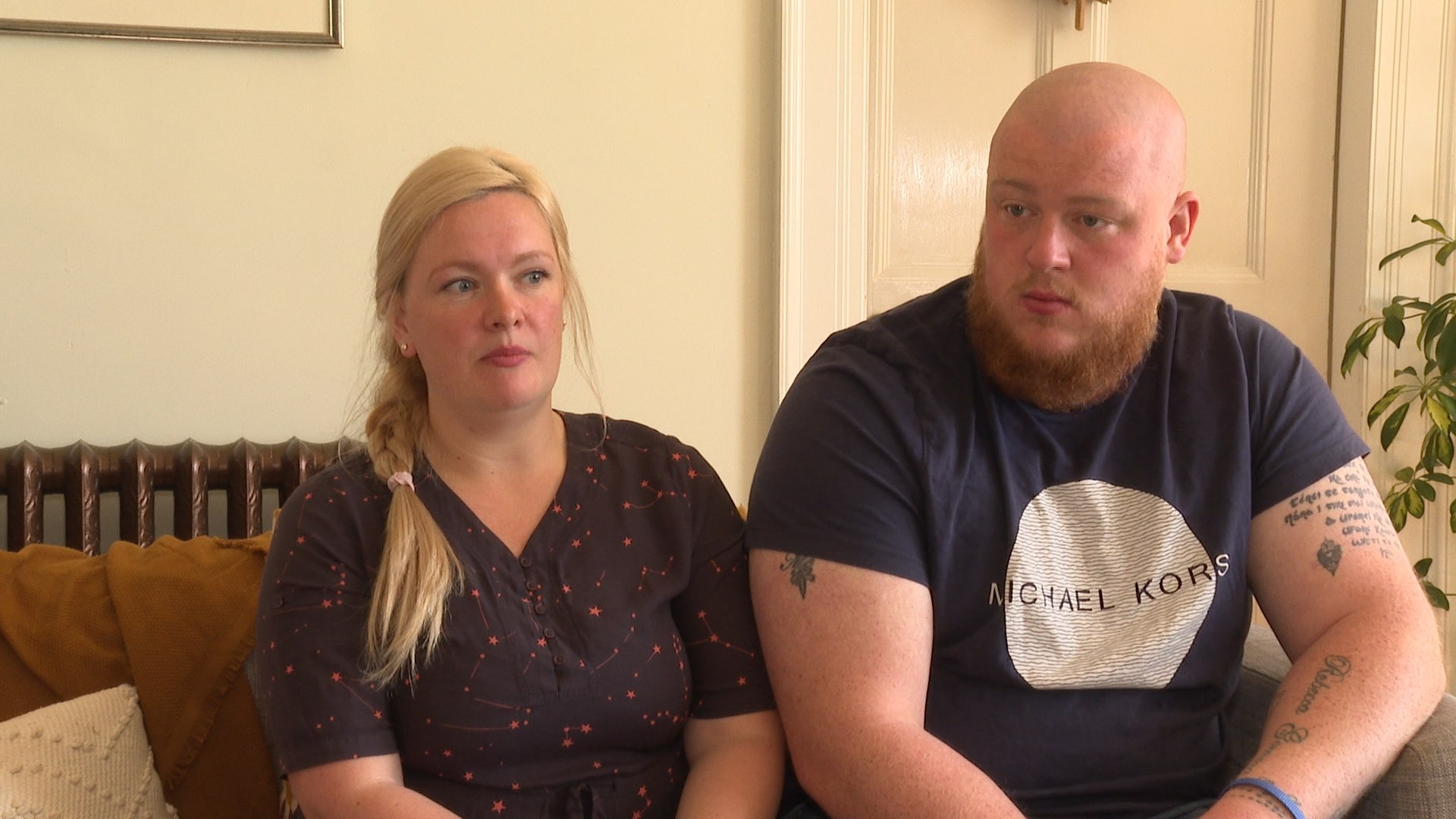 In January, after a year of training and checks, their 16-year-old daughter, whose identity STV News is protecting, joined the family.
"She is part of the family now, it's great, it's really good," Martin said.
Fran added: "At first she was quite insecure, she was forever saying she didn't want to disappoint us, she didn't want to annoy us or anything in case she got sent away.
"She didn't like to go out on key time in case she wasn't brought back.
"She's got over that now, she trusts us that we'll be here when she returns."
Kibble specialises in the care of young people who have been through trauma, and says in the past year young people have been one of the most adversely affected groups.
"The number of foster care enquiries in terms of children requiring foster care far outstrips the number of foster carers that we can provide, which is the main reason we are recruiting at the moment," said Neil McMillan from the charity.
"The pandemic has been harmful to a lot of children and families and it's hidden harm."
The charity is looking for a diverse range of carers to come forward to help young people. Martin is the primary carer for their daughter and believes it's important to remove stereotypes.
"I think just to normalise the fact that Martin's at home, he's the caregiver and I go out and work from nine untill five. It's fine and it works and there should be more of it," said Fran.
For children in need, it's a chance to grow up in a caring environment that they deserve.
STV News is now on WhatsApp
Get all the latest news from around the country
Follow STV News
Follow STV News on WhatsApp
Scan the QR code on your mobile device for all the latest news from around the country