Plans for 182 city centre flats at the site of a former distillers have been submitted to Glasgow City Council.
Developer Brickland wants to build a mix of one, two and three-bedroom homes 64-72 Waterloo Street, which used to be home to Wright and Greig.
The proposals, which have been developed by Ryder Architecture, include restoring and revamping parts of the B-listed Distillers' House as well as a new build "with panoramic views across the city".
Ryder said the plans aligned with the council's aspiration to increase the number of people living in the city centre.
Glasgow's authority wants to double the city centre population to 40,000 over the next 15 years. It believes opportunities to create new homes lie in the redevelopment of vacant land and buildings as well as the conversion of redundant commercial buildings and upper floors.
The strategy is influenced by the rise in online shopping and the need to find new uses for empty floorspace.
Darren Leary, chief operating officer of Brickland, said: "We are delighted to be involved in this fantastic project which will provide high quality residential accommodation in the city centre.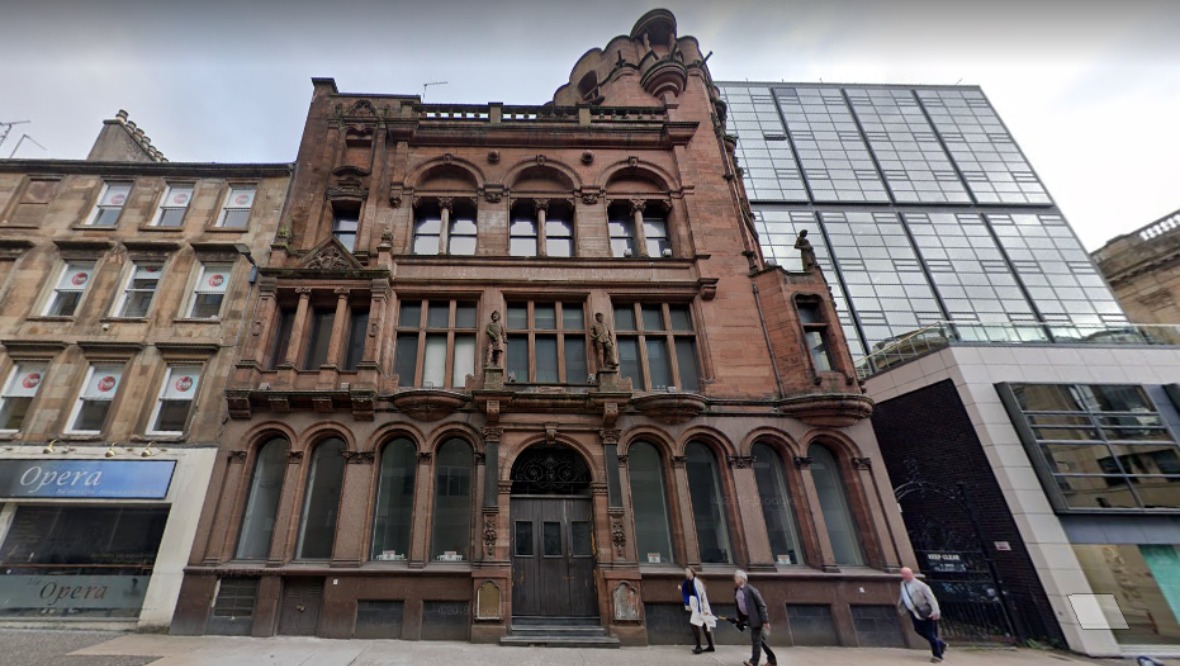 "The build-to-rent sector is burgeoning in Glasgow and we expect this development to make a significant contribution toward increasing vitality and vibrancy in the area, in line with Glasgow City Council's aim of increasing sustainable city centre living.
"The heritage assets on the site, including the B-listed Distillers' Building which will be sympathetically incorporated into the new development, will create a fantastic offer for residents and have made this a fascinating project to work on."
The company also plans to provide a new meeting space within the development.
Distillers' House, also known as Coltas House, was designed by architect James Chalmers in 1898.
Ryder said the building had been badly damaged in a fire in the 1940s, which had resulted in the original dome and roof features being removed.
As part of the redevelopment, they plan to reinstate these features – alongside several stonework repairs – to "restore the elevations to their original splendour".
Planning and development consultancy Turley has submitted the applications for planning, conservation area and listed building consents to the council.
Story by local democracy reporter Drew Sandelands