Two Glasgow engineers have combined their love for design and football to create limited edition chess boards, featuring Celtic and Rangers heroes.
Alex Duff and Michael O'Donnell have constructed the bespoke chess boards featuring iconic players from the two sides dating back 70 years.
The pair, who founded their 3D printing business in 2020, painstakingly decided which footballing legends to include in the set using 3D modelling software zbrush.
John Greig and Billy McNeill feature as Kings pieces on the board with Walter Smith and Jock Stein as Queens pieces.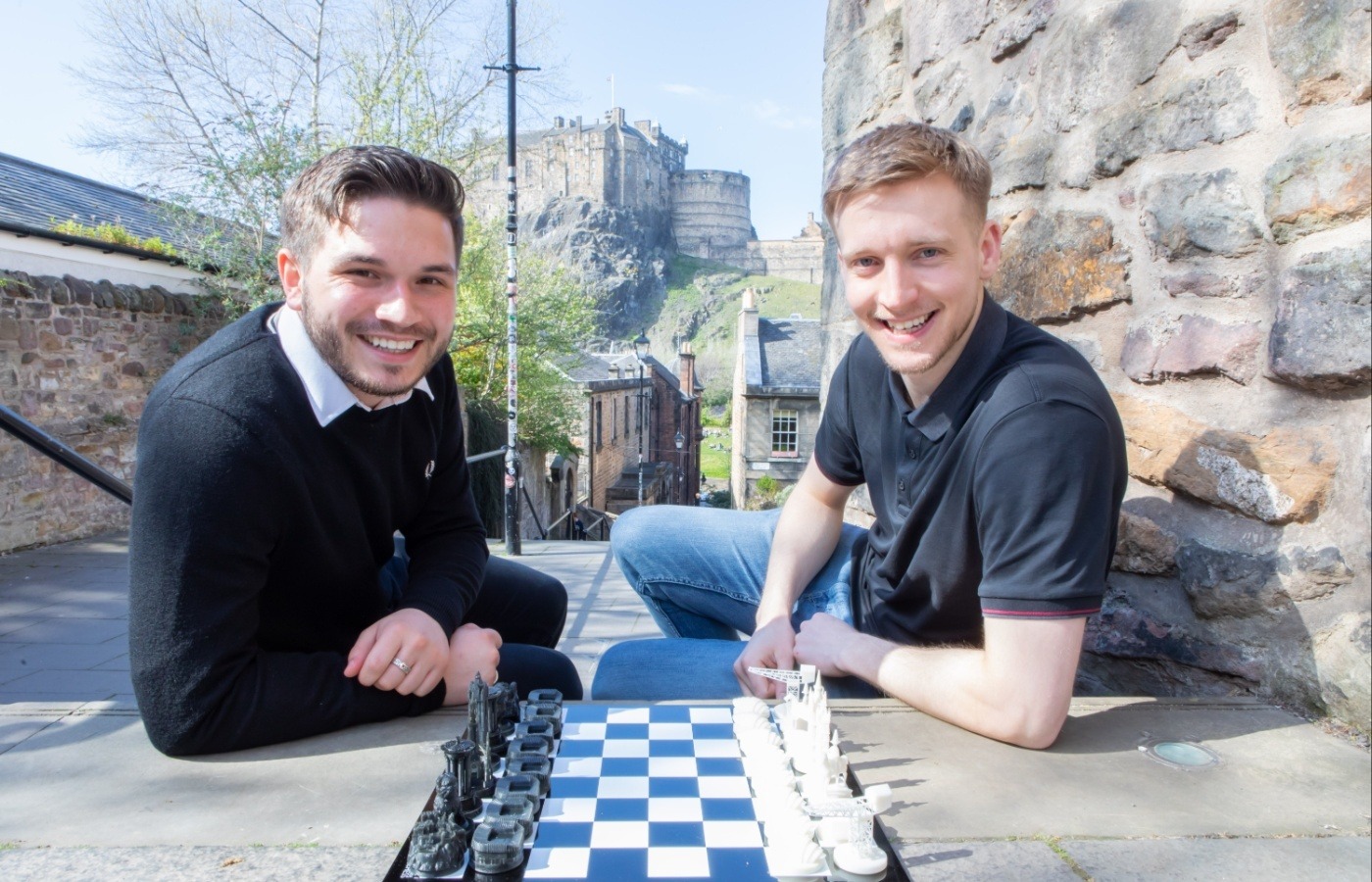 Other stars include Ally McCoist and Henrik Larsson, Graeme Souness and Jimmy Johnstone and Davie Cooper and Scott Brown.
Michael, a Celtic fan, told STV News: "Alex and I are both Celtic and Rangers fans, and when we weren't arguing about them we wanted a way to battle them against each other outside of game day so it was our next logical step.
"We obviously had an idea of who to include in the sets. When it came to picking our five legends, it was a balancing act.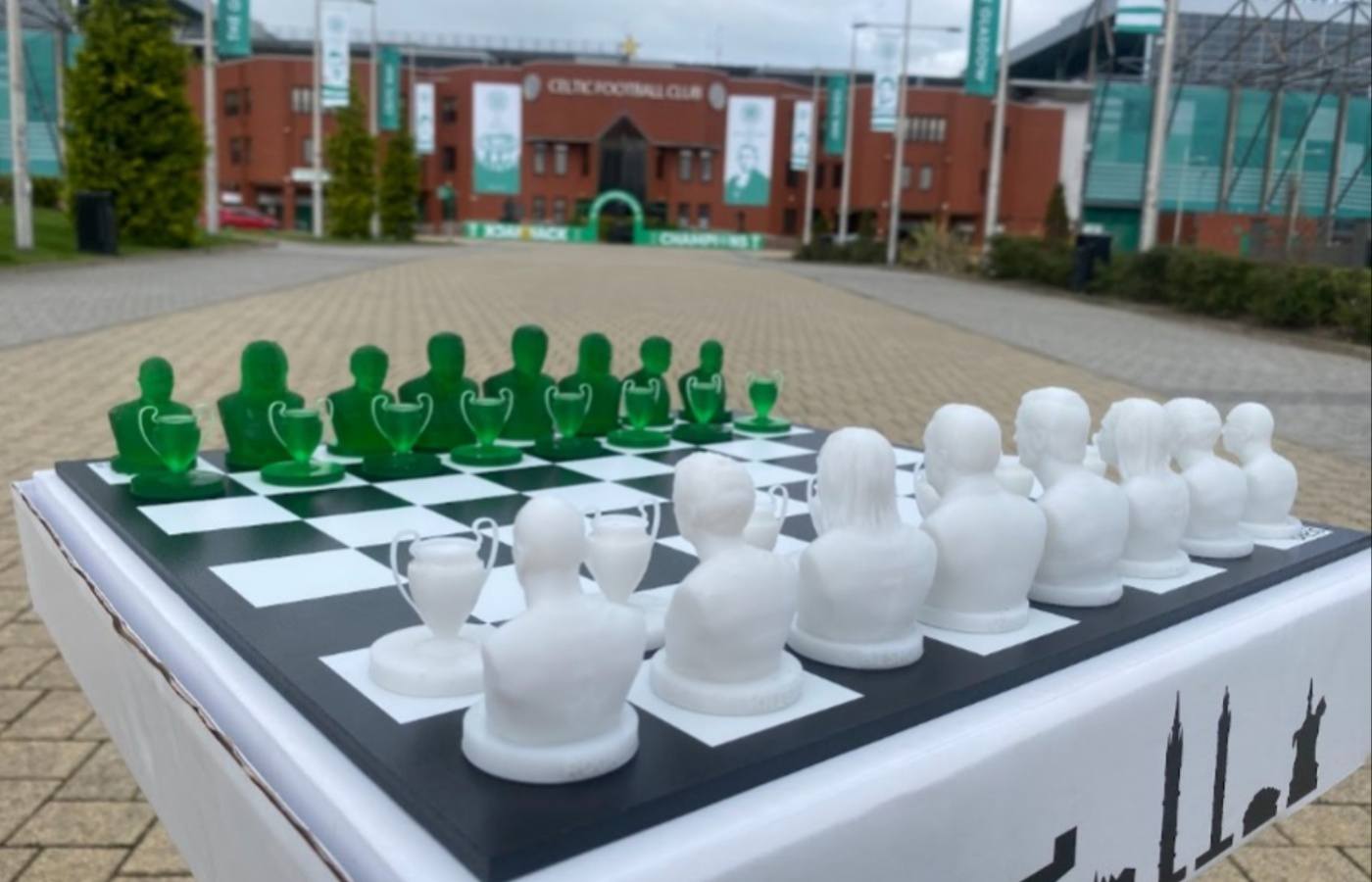 "We needed players that were iconic but also a range across the last 70 years. We could easily make a chess set out of the five most iconic Lisbon Lions but it may not appeal to some younger fans.
"Originally we wanted a player from each decade to try and hit all ages but we soon realised that when teams were successful, you simply could not include key players.
"For example, if we only had one player for the 1960s for Celtic, we would have to choose between Johnstone, Stein or McNeill, when all three of these individuals have statues outside Celtic Park – we simply had to include them.
"Another player we heavily considered, and even made a model for was Kenny Dalglish. We came to the conclusion however that he was more of a Liverpool legend, and including him would mean we would have to remove Scott Brown, who is one of the most decorated players in Celtics History and captained the team to the recent nine in a row victory as well as the quadruple treble wins."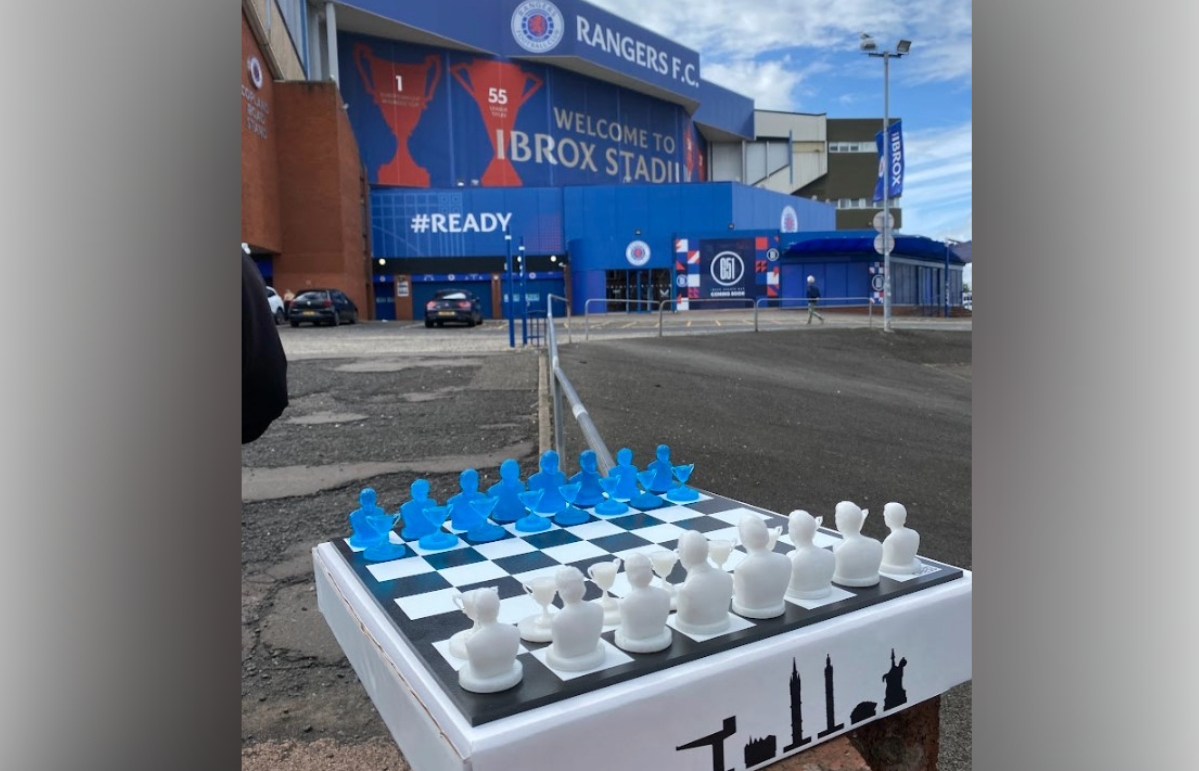 As part of the process, Michael and Alex also spoke to as many fans, young and old, as they could.
He added: "We spoke to fans on both sides who advised us further on who they thought we should include. At one point after winning the treble last year we even had Ange Postecoglou in there, however we quickly removed him when he left."
The sets were made using photographs of the players at different angles to build up their profile.
After adjustments, the models are then ready for 3D printing using SLA 3D printing technology.
Michael said: "The 3D printers we use allow us to get accuracy of up to five microns, meaning our models are incredibly detailed. The print time is dependent on height so obviously the minis are quicker to print but to print one King in each set, it takes eight hours. On average it takes around 40-45 hours to print a full set. The models are then hand finished, cleaned and cured."
Michael and Alex founded their business 3D Scotland Ltd after graduating from the University of Glasgow and the Glasgow School of Art in 2020 with Master's degrees in product design engineering.
Their chess set inspired by the landmarks of Glasgow previously gathered national attention, with iconic sites including the Duke of Wellington statue and Finnieston Crane among the designs.
The Clydesdale Chess set proved such a hit that it quickly led to an Edinburgh version featuring landmarks including The Sir Walter Scott Monument and the Castle.
A limited number of football sets are available to preorder from the website, with delivery in September.
They can be purchased online or in store at the SDX Buchanan Street and the Clydeside Collective in St Enoch Centre.