A five star hotel in Renfrewshire has collapsed into administration, with nearly 120 jobs on the line.
The Mar Hall Golf and Spa Resort in Bishopton, two miles south of Erskine, sits on a 240-acre woodland estate and employs some 118 staff.
The luxury hotel has played host to a long list of celebrities over the years, including Coldplay, Katy Perry, Harry Styles, Brad Pitt, Liam Gallagher, Beyoncé and Ed Sheeran.
In a statement on its website on Friday, hotel bosses said administrators from EY-Parthenon's Turnaround and Restructuring Strategy team have been appointed as Joint Administrators of Mar Estates Limited.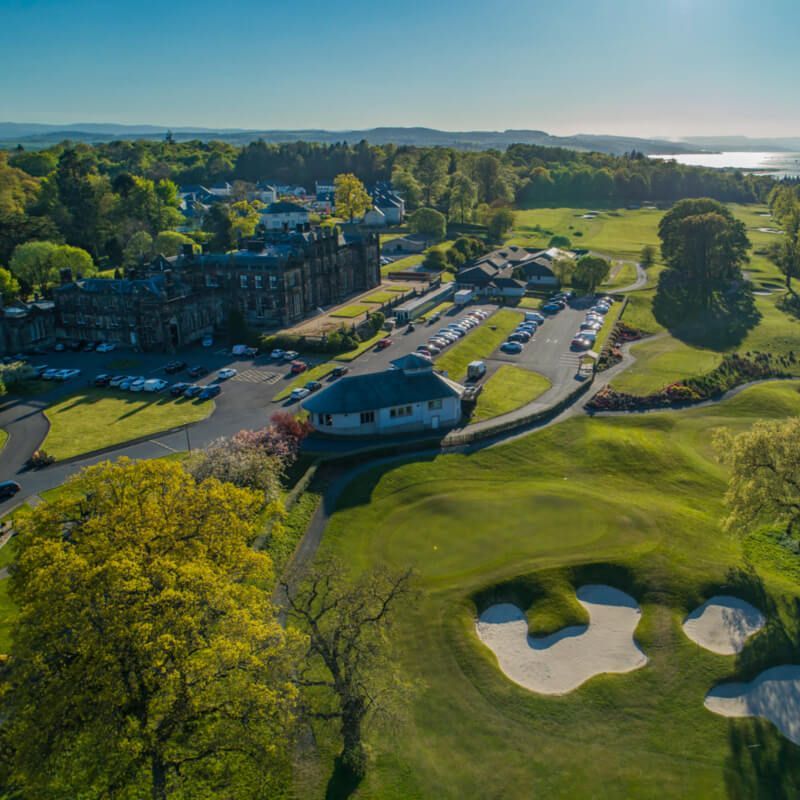 The luxury resort will continue to trade on a business-as-usual basis, and existing bookings and gift vouchers remain valid.
Experienced hotel operators Michels & Taylor have also been instructed to support the Joint Administrators in managing the resort, pending a sale.
Previously the site of Erskine Hospital, a £15m re-fit converted the building into a luxury hotel which opened in 2004.
It boasts a swimming pool, gym and 18-hole golf course which hosts Pro-Am tournaments throughout the year.