Campaigners have welcomed the announcement that five more libraries in Glasgow, shuttered during the pandemic, are set to re-open.
Glasgow Life has confirmed that the Couper Institute Library, the GoMA Library, Maryhill Library and Whiteinch Library will all reopen on Monday, January 24.
Barmulloch Library will also re-open from January 31, following adaptations being made to the building it is in – having been used as a vaccination centre.
The re-opening of the libraries has ben made possible by the Scottish Government's Public Library Covid Recovery Fund, Glasgow Life indicated.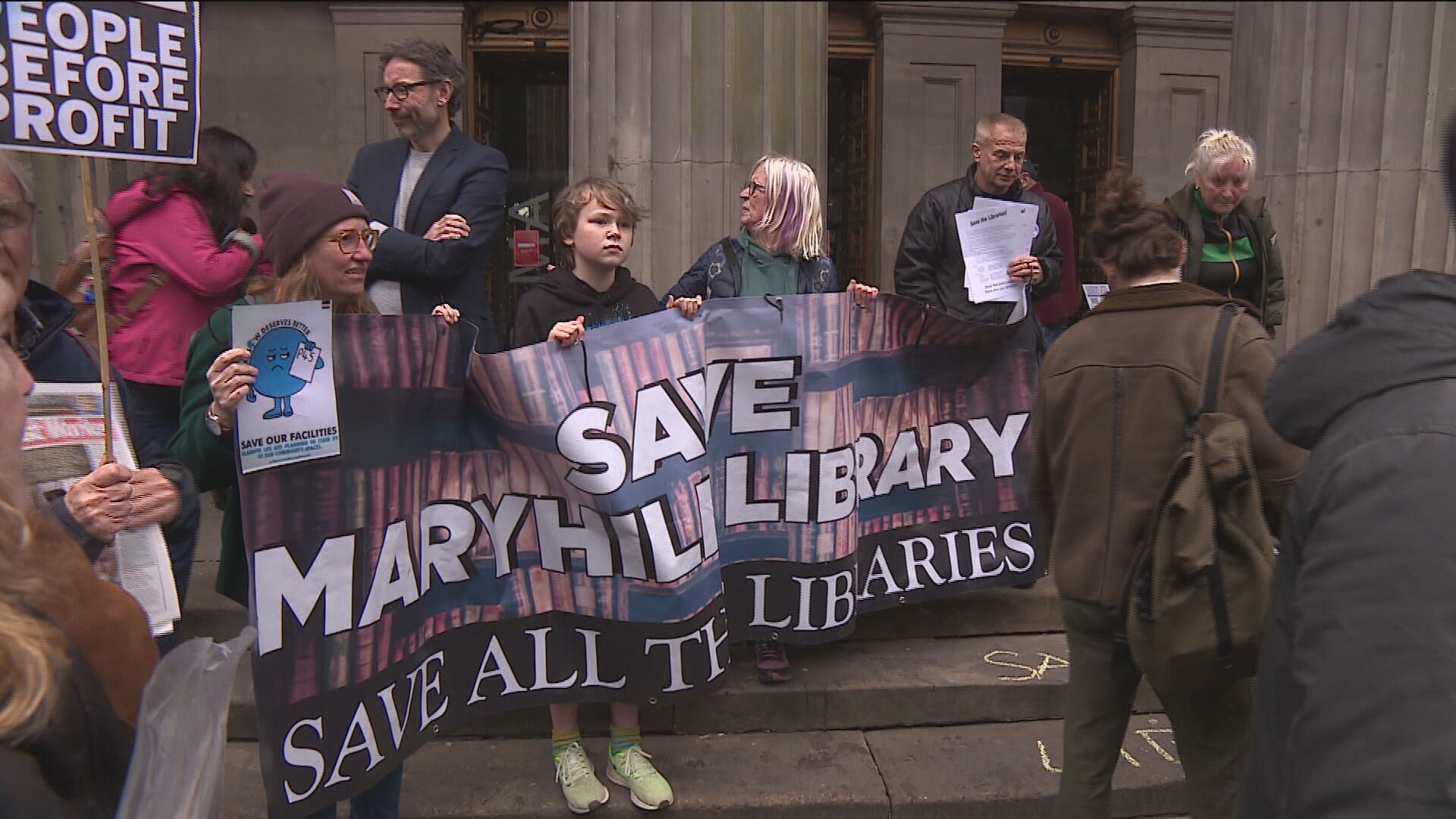 It also follows the efforts of campaigners, who have staged 'read-in' events outside of closed libraries in calling for the venues to be saved.
One, campaign group, Save Maryhill Library, said they will hold a final read-in event on Saturday to celebrate the "community victory".
"We welcome the announcement that Maryhill Library's doors will open once again to the community," they said.
"We've campaigned tirelessly for this since last May when at the height of a pandemic it was attempted to make it that our library would never open again.
"We are grateful to the thousands who supported our campaign and will continue to fight until the long-term future of our library in its historic Carnegie building home is safeguarded.
"Please join us at our final outdoor read-in this Saturday to celebrate this community victory."
Glasgow City Council leader Susan Aitken said the city made a "strong case" for additional funding.
"We have always understood the value of libraries to their communities which is why we have been working towards reopening all libraries as soon as we were able to do so," she said.
"And that is reflected in the financial guarantee the council extended to Glasgow Life to ensure more of these venues were able to open sooner, after being closed by the pandemic.
"The city made a strong case for the additional funding that means every library now has a reopening date.
"While we must not forget that Maryhill and Whiteinch libraries both still need substantial capital investment for the future, I am looking forward to all of Glasgow's libraries being able to welcome people back through their doors."
Keiran O'Neill, Glasgow Labour and Co-op candidate for Maryhill Ward, worked with campaigners to keep the venues open.
But, he warned of the impact of a decade on cuts over their long-term future.
"We should never have been in this situation when at the height of the pandemic last year there were attempts to close the libraries for good," he said.
"It's a huge win for the community campaigners that Maryhill Library and others across the city are opening again.
"There is no escaping the reality that after more than a decade of cuts the consequences are getting more severe, the funding to get the libraries open again is not enough to secure the long-term future.
"The campaign to safeguard these precious community spaces will have to go on until there is finally a fair deal for Glasgow."