Five people were arrested during a day of protests around the UN climate summit after police had paint sprayed in their faces in Glasgow city centre.
A huge crowd of activists joined an Extinction Rebellion demonstration that set off from Buchanan Street shortly after midday on Wednesday.
A group was "contained" by officers in the St Vincent Street and Renfield Street area before police moved protestors down to Lancefield Quay.
Assistant chief constable Gary Ritchie said the action was "necessary" to maintain public safety.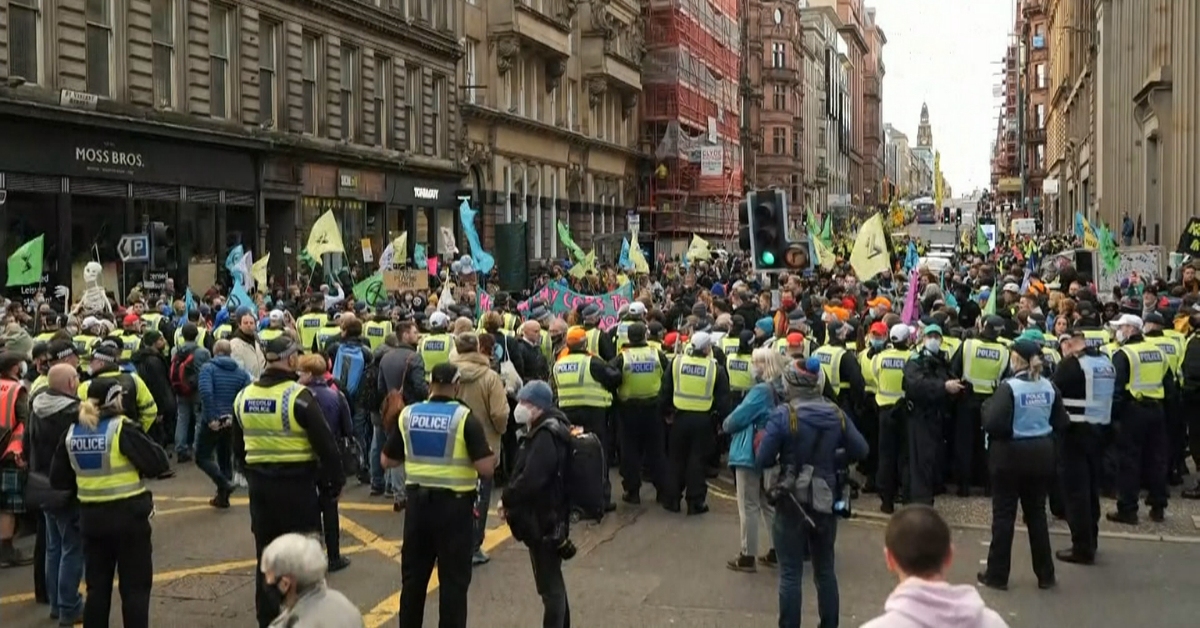 Police Scotland said two people at a protest were arrested after a number of officers were sprayed with paint in their faces. Cans of spray paint were also seized.
"These officers were simply doing their job and trying to protect people and keep them safe. Police officers have a right, like everybody else, to do their job without being assaulted and any violence they face during protests is totally unacceptable," ACC Ritchie said.
"Those who commit violence against police officers will be dealt with swiftly and robustly and five people have been arrested today for offences in connection with this protest."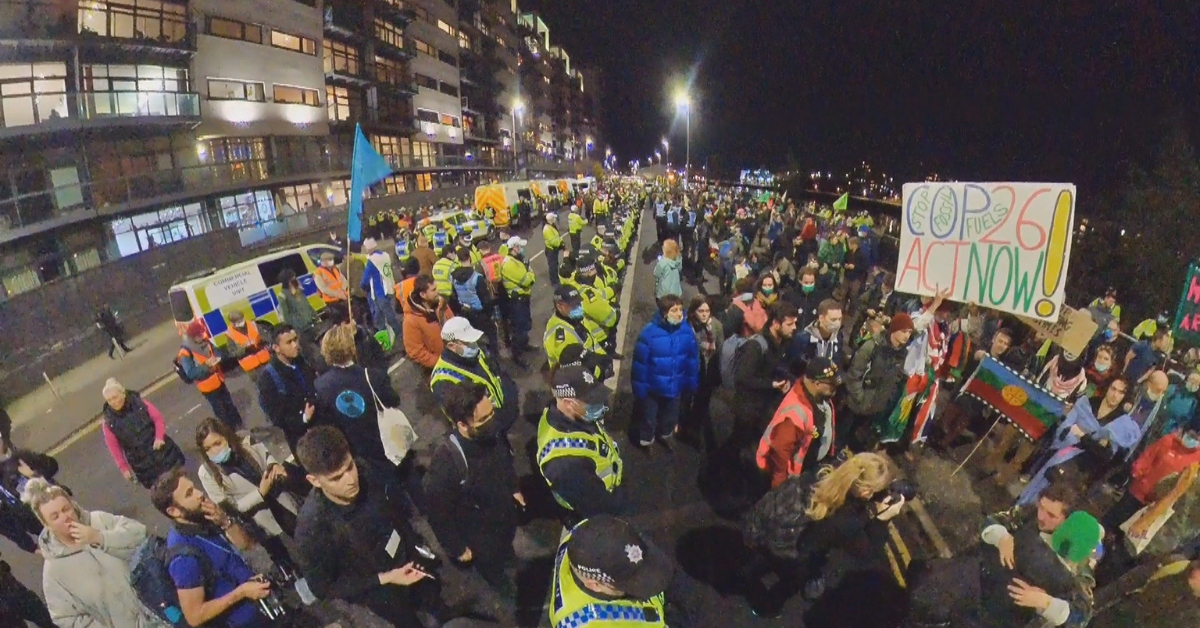 On Wednesday morning, officers seized a huge inflatable Loch Ness monster that campaigners were attempting to launch onto the Clyde.
Police said it breached the maritime restrictions in place to maintain public safety and security around the conference.
Several activists staged a sit-down protest outside the offices of the SSE in Waterloo Street while others marched outside the JP Morgan offices, banging drums and chanting.
An altercation broke out after two men attempted to unfurl a banner reading "control the borders, not our boilers" and Extinction Rebellion protesters tried to stop them.