The first residents have moved into phase one of a new £250m housing development in north Glasgow, in what has been called a 'symbolic moment'.
Nearly 830 new homes will feature at the new Sighthill Transformational Regeneration Area, in NorthBridge, in what is the biggest regeneration project in the UK outside of London.
The £250m development has been built on a site the size of 56 football pitches and will include new housing, utilities and road infrastructure.
The project is being delivered by Transforming Communities: Glasgow, which is a strategic partnership between Glasgow City Council, Glasgow Housing Association, and the Scottish Government.
Funding for the regeneration is provided from the Glasgow City Region City Deal, which generates funds from the Scottish and UK Governments.
The transformed neighbourhood will feature a new community school campus, a new footbridge across the M8 connecting Sighthill to Glasgow city centre, with new public spaces and parkland.
Councillor Susan Aitken, leader of Glasgow City Council, said: "The first households moving into the news homes at Sighthill is a symbolic moment in what is a transformational project for Sighthill and North Glasgow.
"The people in these homes will enjoy a fantastic location, close to the city centre and living in an area that has been vastly improved with so many features on their doorstep.
"The continued delivery of Sighthill is a foretaste of what will be coming to neighbouring communities in this part of Glasgow over the next decade."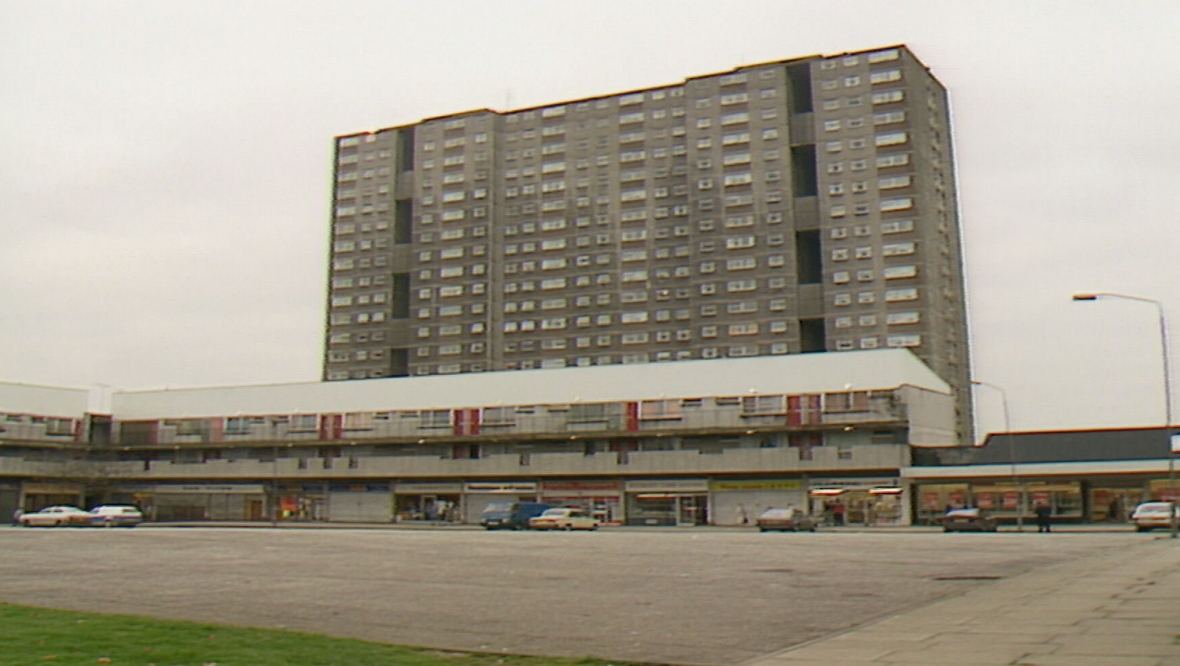 Glasgow housing association chair Bernadette Hewitt added: "It was great to meet the first group of tenants to move into Lowther's mid-market homes in this fantastic new development.
"The transformation of the community is quite simply incredible, with the new homes, school and bridge breathing new life into the area.
"These sought-after mid-market homes, on top of the 141 new GHA homes already completed, will help increase the range of housing options available to people not only in Sighthill but right across the city."
Derek Wilson, regional managing director at Keepmoat Homes, who are delivering the homes in the development, said: "We are delighted to celebrate the handover of our first homes for rent on our flagship NorthBridge development to Lowther Homes, and it's great to see residents already settling into their new neighbourhood in Glasgow.
"We are always committed to bringing new employment opportunities to the area, and the hiring of new apprentices has been instrumental in the building of these homes.
"We'd like to thank all our apprentices, both new and existing, for their dedication and continued efforts on site and in the classroom.
"It's been fantastic to work with local schools and colleges to show young people what a career in the construction industry can look like."