Glasgow's main bus operator has announced it will end its night services in the city.
First Bus said as few as 14 people an hour were using the services, which were reintroduced just a year ago.
First Glasgow said it has continued to run the service throughout the city despite facing significant losses.
The change, due to come into force at the end of the month, will impact 11 routes that operate across the city in the early hours of Saturday and Sunday mornings.
They include services in the city centre across Glasgow and the surrounding areas such as Clydebank, Paisley, Newton Mearns, East Kilbride, Hamilton, Motherwell and Wishaw.
The transport operator said drivers employed on the night buses will be redeployed to daytime services.
Graeme Macfarlan, commercial director at First Bus Scotland, said: "We were delighted to be able to reintroduce our night bus network last June in an attempt to support the city's night-time economy.
"Despite a wide variety of efforts by First Glasgow and partner organisations to increase the number of people using the night buses, it has not reached the level required to sustain these services beyond July.
"To do so, we would require the number of people using them each weekend to treble overnight, which is not realistic.
"We really wanted to give these services every chance to succeed which is why we have absorbed the operating losses for the last 12 months.
"It has become clear, however, given the change in behaviour and times people are going out in the city at the weekend, there is not enough appetite in Glasgow for night bus services to successfully operate into the early hours."
The move has been criticised by trade unions and politicians from across the political spectrum.
Bryan Simpson, the lead organiser for Unite Hospitality, said it highlighted why Glasgow should have a publicly-owned transport system.
"This is an absolutely disgraceful decision which will most acutely affect the lowest-paid and most vulnerable workers that keep the city's night-time economy alive in bars, hotels and clubs," he told STV News.
"They will now have to chose between two hours wages for a taxi or walking home.
"In December, Glasgow Councillors voted to back Unite's 'Get me home safely' campaign, yet continue to ignore the elephant in the room; how do people get home safely?
"Without a publicly owned, municipal bus company, their ability to influence the private sector is limited, and this has come to the fore with this decision by First Bus, which will harm working people across the city, particularly those working in the night-time economy.
"Glasgow needs to get control of its public transport system, and make it work for every citizen, not just for shareholders.
"We repeat our call to explore a fully integrated, not-for-profit, public transport system which is publicly controlled and accountable."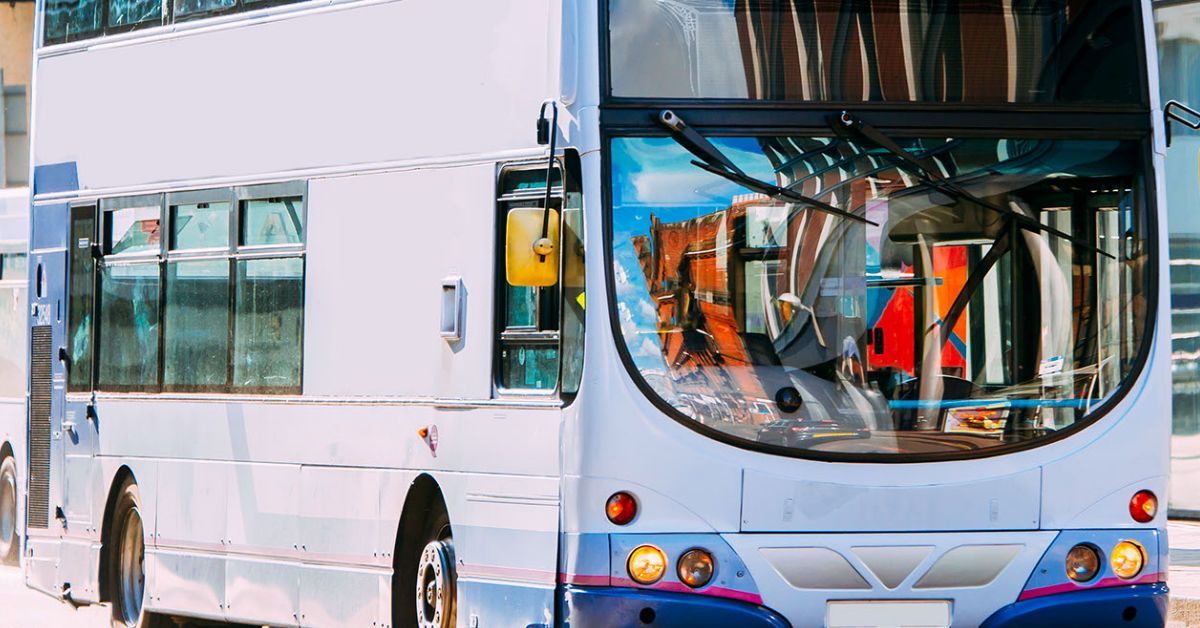 STUC general secretary Roz Foyer said: "This is a deeply worrying development and I would urge First Bus to not act with profit on their minds.

"Workers' safety is the utmost priority. We know through our Safe Home campaign that workers within the night-time economy struggle to get safe and affordable transport home.
"Removing one of their only lifelines to do so seems shortsighted at best and inexplicable at worst."
A spokesman for Glasgow City Council said: "We are very concerned about the loss of the night bus service and the impact this will have on people who need public transport late at night.
"We do understand the commercial operators who provide public bus services are facing significant challenges but the decision highlights again the need to look at alternative ways of running bus services in Glasgow.
"We are due to meet with First Bus to discuss the decision on the night bus, and will be engaging with partners, including SPT and Transport Scotland, to identify what can be done to support the transport requirements of the night-time economy.
"More broadly, we will continue to work with public transport operators to support improvements to bus services in Glasgow. We are also working with partners to explore the medium-to-longer term options for greater public control of the city's bus network that could allow us to set routes, fares and timetables."
A Transport Scotland spokesperson said: "We note the decision taken by First Bus, which we understand is driven by low use of the service, coupled with the difficulties in recruiting bus drivers.
"We are aware of the importance of bus services and are committed, in conjunction with operators and local authorities, to improving services to ensure everyone has accessible public transport regardless of geographic location.
"There is a broad package of long-term investment in bus, including through the Network Support Grant, Community Bus Fund, and for bus priority infrastructure, together with the enhanced suite of options for local transport authorities to improve bus services according to their local needs, including formal partnerships, franchising and running their own bus services.
"Our own research shows that women and girls are being forced to adapt their own behaviour and change their travel habits in order to feel safe on public transport – which is simply unacceptable.
"The research makes ten recommendations – and we are now considering how best to take these forward with transport operators and stakeholders to ensure our transport network is safer and more secure for all who use it. This will include close engagement with bus operators."