A fire alarm at BT's headquarters in Glasgow forced office staff to face engineers and call centre workers protesting against an "incredibly low" pay rise.
The York Street building was evacuated shortly before 11am on Tuesday while strikers picketed outside.
Office staff, who were not part of the Communication Workers Union walkout, had to leave the headquarters and cross the road creating a tense atmosphere with protestors on the other side.
Striking workers chanted "we can see you sneaking out" as the evacuation forced staff to walk past them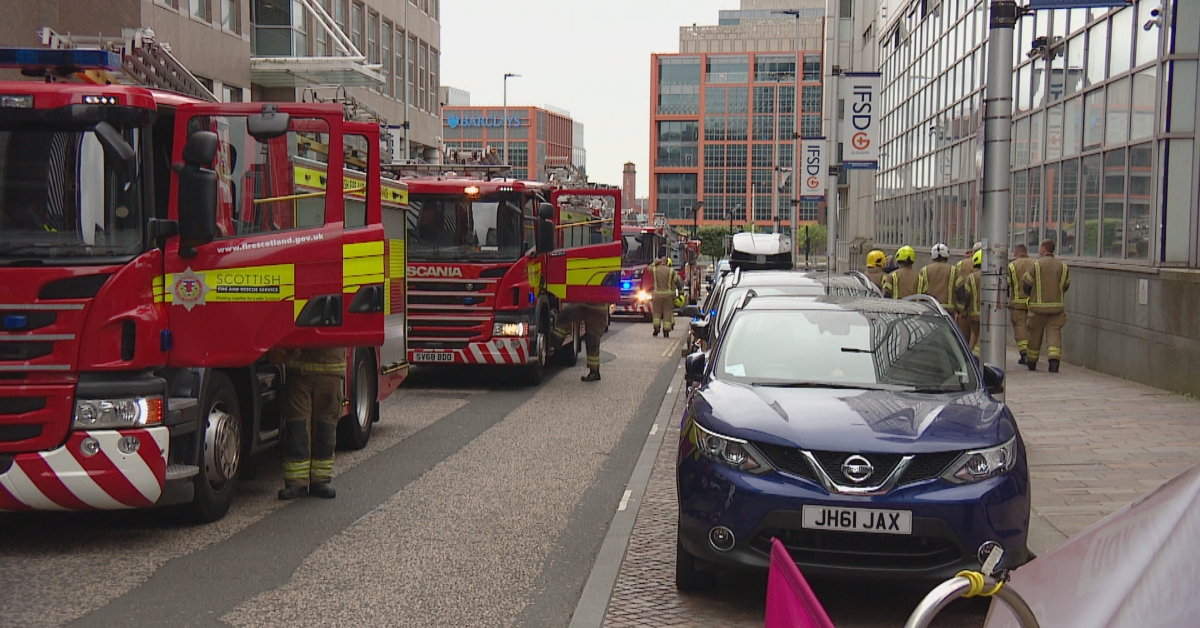 They sang "come and join the right side" as firefighters arrived to check the BT Building.
A total of 30,000 Openreach engineers and 10,000 BT call centre workers in the Communication Workers Union (CWU) – which represents BT Group workers – started the second of a two-day wave of industrial action on Tuesday.
Earlier this year, BT offered a £1,500 per year pay increase for employees. In the face of record levels of inflation levels hitting 11.7%, the CWU said the rise constituted a "dramatic real-terms pay cut".
It follows BT reporting £1.3bn in annual profit, with CEO Philip Jansen gaining a £3.5m pay package, the union said.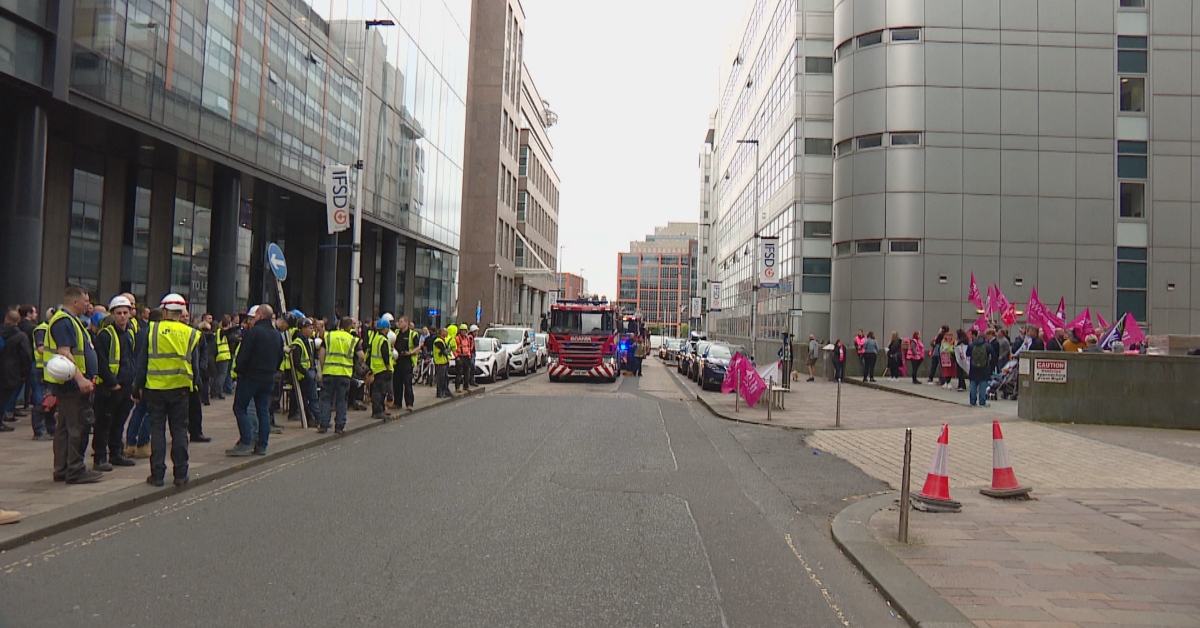 "These are the same workers who kept the country connected during the pandemic," CWU general secretary Dave Ward said.
"Without CWU members, there would have been no home-working revolution, and vital technical infrastructure may have malfunctioned or been broken when our country most needed it."
A BT Group spokesperson said: "We know that our colleagues are dealing with the impacts of high inflation and, although we're disappointed, we respect their decision to strike.
"We have made the best pay award we could and we are in constant discussions with the CWU to find a way forward from here. In the meantime, we will continue to work to minimise any disruption and keep our customers and the country connected."
The company said that when it became clear it was not going to reach agreement with the union, it awarded the highest pay rise in more than 20 years.
BT Group said a fully consolidated pay award to team members and frontline employees of £1,500 represents a rise of around 5% on average and 8% for the lowest paid, effective from April 1 this year.