An immigration enforcement van entered the Pollokshields area of Glasgow on a routine operation one year ago today.
Several hours later, the operation on Kenmure Street had not concluded and the van was surrounded by hundreds of protesters – providing one of the most striking visual images of 2021.
Two Indian nationals – Sumit Sehdev and Lakhvir Singh – were detained inside the van. Meanwhile, on the street outside, protesters chanted "leave our neighbours, let them go".
One man even lay underneath the vehicle's axles to prevent it from leaving.
Shortly after 5pm, there was loud cheers when Police Scotland released a statement saying the men would be released to protect public safety.
Now, 12 months later, the ramifications of what transpired on Kenmure Street last year are still being felt in this multicultural community, which is planning a "Festival of Remembrance" to mark the anniversary.
What happened on Kenmure Street?
Immigration officials from the UK Border Agency were conducting an operation in the Pollokshields area of Glasgow.
Two Indian nationals were detained, but the van was quickly surrounded by protesters objecting to the Home Office's actions.
The crowd swelled and the van was prevented from leaving for several hours, before a senior Police Scotland officer decided to release the detained men on public safety grounds.
Then justice secretary Humza Yousaf said it had been reckless to take the action during an upsurge of Covid cases in Glasgow, as well as during the Islamic festival of Eid.
What is being planned to mark the anniversary?
Local residents, schools and local charities supporting Scotland's Afghan, Syrian and Yemeni communities have arranged a gathering to mark the anniversary of the Home Office being thwarted in fulfilling its duties.
A festival – taking place on Friday and Saturday – will include food from Glasgow's diverse cultures, as well as musical performances and a silent vigil.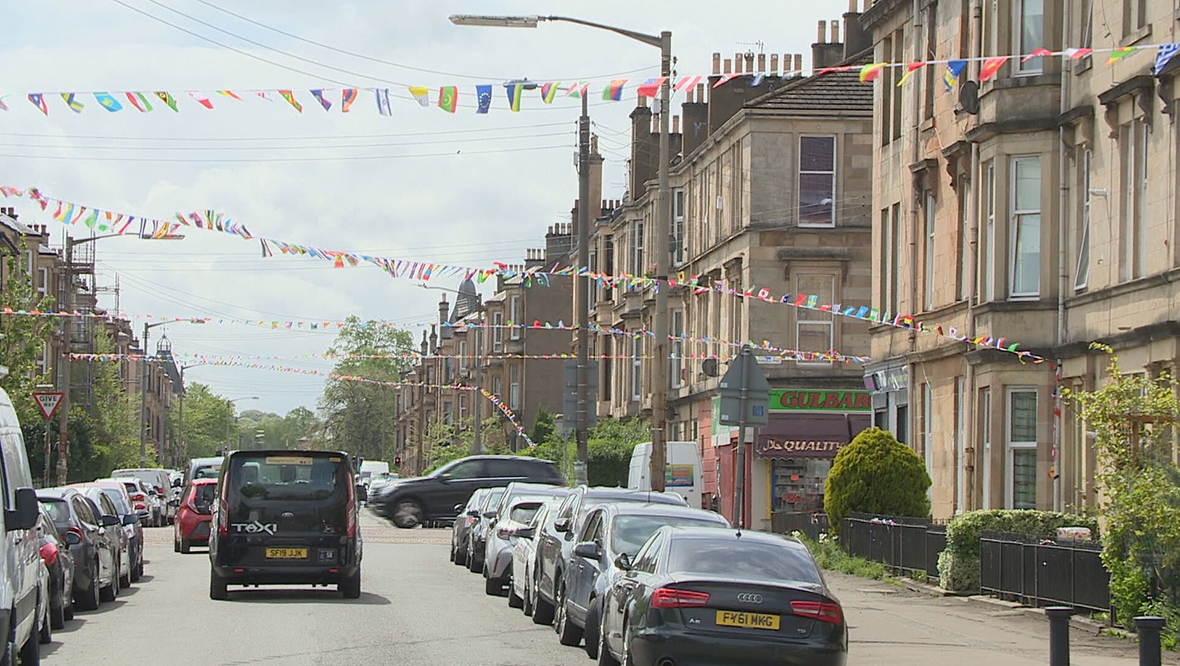 Sabir Zazai, CEO of the Scottish Refugee Council, said: "One year ago, the people of Kenmure Street told the Home Office loud and clear that their inhumane tactics are not welcome here.
"We cannot tolerate a society in which people seeking protection live in fear of experiencing a dawn raid in their own homes. This simply isn't the kind of society people in Scotland want to live in.
"The Home Office is now planning to use even more brutal tactics and deport people who are only looking to rebuild their lives in safety to Rwanda.
"It has never been more important that we stand together as a community, as a society and as a country to these disgraceful plans, in the spirit of Kenmure Street."
Zazai will speak at the festival along with human rights lawyer Aamer Anwar, Glasgow MP Alison Thewliss and MSPs Patrick Harvie and Paul Sweeney.
Sarra Wassu, secretary of The Pollokshields Trust, said: "The Festival of Resistance is basically being held to commemorate what happened last year during Eid and how the Home Office tried to take away two of our lovely neighbours – but were unsuccessful because our community came together to stop that.
"On the day, our community came together but it was obviously unplanned, very abrupt. I think the legacy is you should do what's right, even if you're scared, because the people united, we have power.
"Doing what's right isn't necessarily what's by the law but it's what you feel is morally right for you to do."
'It feels like yesterday'
Local residents say the protests showed the power of what can be achieved when a community rallies together.
The atmosphere that day lives on for Tabassum Niamat, who works at the Bowling Green community garden.
"It feels very much like it was yesterday," she told STV News. "It was the day of Eid as well, we had just finished Eid, our celebrations, and that feeling, it still lives in all of us.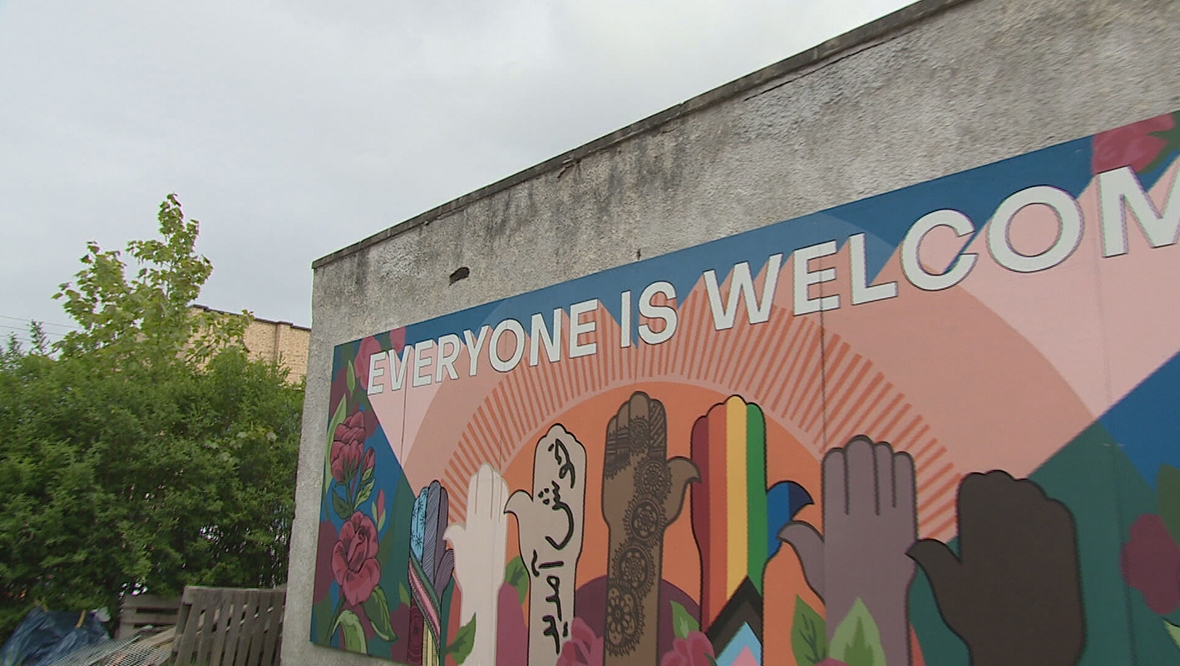 "A lot of us still have that same energy and that passion and that drive.
"We were all just small parts of this big, giant, beautiful puzzle that came together. We achieved something that I don't think any of us have ever witnessed before – I don't think it'll ever happen again."
A similar protest to the one on Kenmure Street took place in Edinburgh last week.
Campaigners congregated in the city's Nicolson Square from about 7pm on Thursday after news of the action spread across social media.
Fatima Uygun, manager of Govanhill Baths Community Trust, said the protest actions take place because "refugees and asylum seekers deserve to be treated with dignity and the opportunity to achieve their full potential".
She said: "The voices of people – especially women – going through this process are largely unheard, silenced by a lack of resources, support, and a real fear of being subject to hostile and racist measures – like dawn raids – from the UK Government."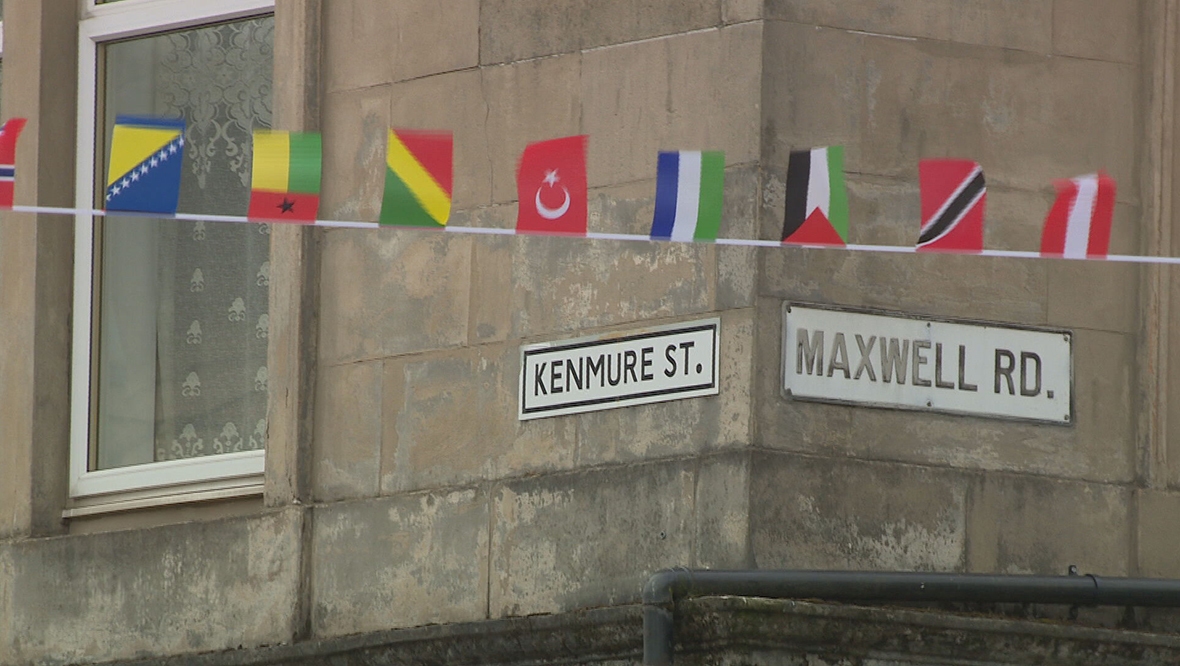 Are people worried about future Home Office raids?
Fiona Crombie, a psychotherapist working for the charity Freedom from Torture, says the publicity around the Home Office raids in Glasgow and Edinburgh promoted anxiety and fear".
She said: "For some people, it is anxiety about being returned home to absolute death, that they know they couldn't set foot back in their home country. For others, it's about fear of being returned, fear about what might happen, what ifs.
"But it is always about fear, about not being able to live where they once lived, in a way they can freely, safely" express their views.
"I think people know in their heart that they meet people that welcome them in Glasgow or Edinburgh and their individuals on an individual level that want them here – but I still think we are a racist society.
"I often speak with people who have been on buses late at night who are experiencing racism and it's those experiences, it's the experiences of the Home Office turning up without notice to remove people.
"We know that people may have to be removed at the end of the line, but to do it in a clandestine way is incredibly challenging for people."
What is the Home Office saying?
The Home Office says Britain's asylum system is broken.
It says its "New Plan for Immigration" will enable the department to offer support to those most in need while removing those who have no right to be in the UK.
A Home Office spokesperson said: "We make no apology for tackling illegal immigration and the harm it causes and the British people rightly expect us to remove those with no right to be in the UK.
"Under our world leading migration partnership with Rwanda, a fundamentally safe and secure country, illegal migrants will be relocated to Rwanda to have their claims for asylum considered – helping to break the people trafficking business and save lives."