A family has transformed its 'Celtic pub' into a 'Rangers bar' for the Europa League final.
The Menzies have built their own drinking joint in their back garden in Glasgow.
But while mum Dawn and daughters Grace, 15, and ten-year-old Darcy are Rangers fans, dad Alex and nine-year-old son James support Celtic.
So, at the weekend, the pub was draped in green and white to celebrate Celtic clinching the Premiership title.
Since then, Dawn and the girls have been turning the tavern blue for the big game against Eintracht Frankfurt on Wednesday night.
The whole family have been pitching in to decorate the bar in flags and scarves.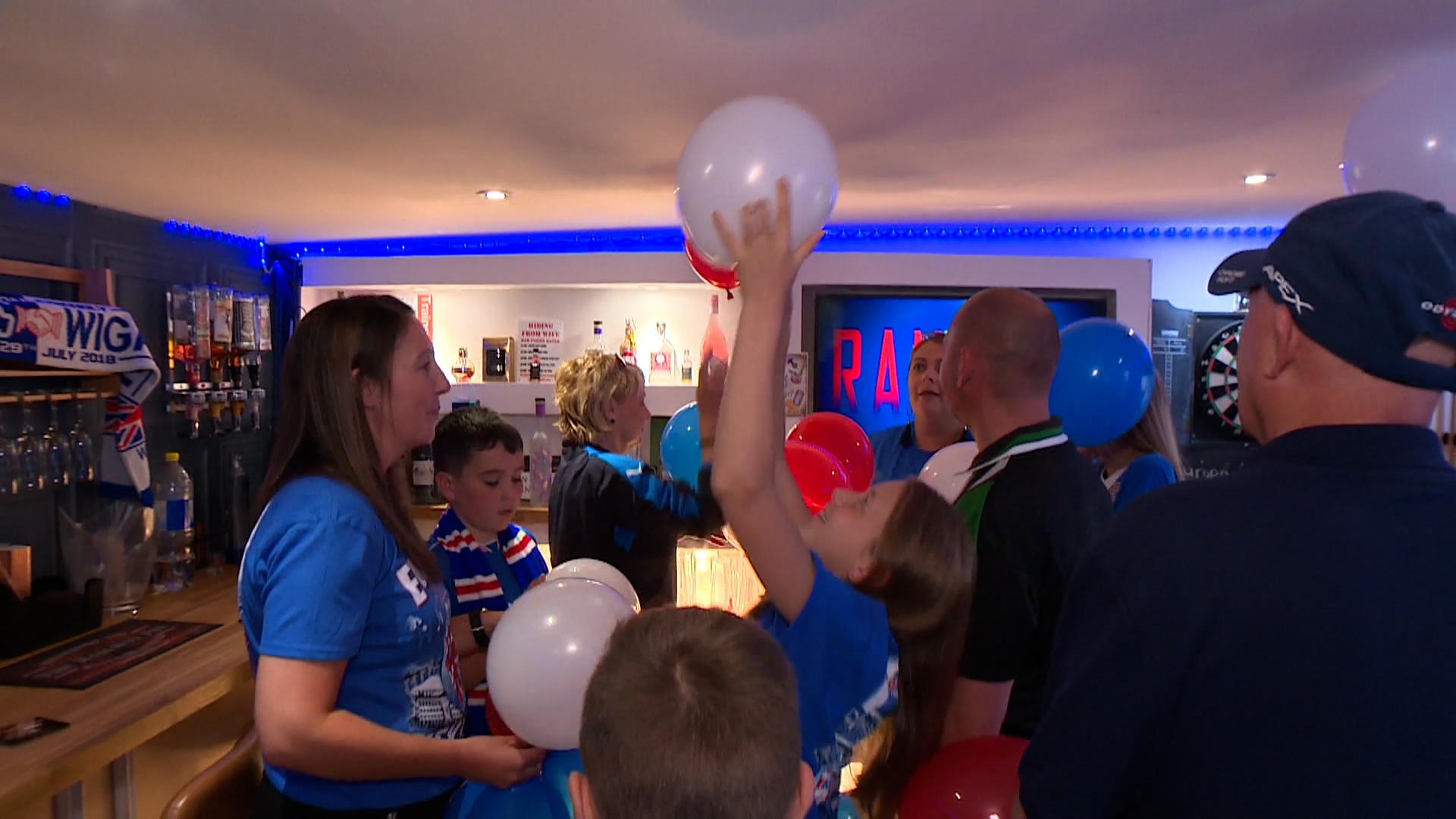 Dawn told STV News: "They know that we support them and vice versa, but they support us most of the time.
"Fingers crossed for this match they're on our side and not Frankfurt's.
"We've even got them T-shirts to wear – whether they put them on or not will be another matter…"
Good sport Alex has vowed to watch the game with the Rangers side of his family and has even offered to serve up the buffet.
"We wind each other up," he said. "We've got a lot of family on both sides. I would like to see Rangers win because they're a Scottish team."
James, however, doesn't share his dad's outlook. Asked what he thought the score would be, he said: "100-0 to Frankfurt!"