By Gianni Marini & Kirsti Clark
A family whose history is entwined with the only McVitie's factory in Scotland has told how devastating its closure would be.
Sharon Stephenson's family have had ties to the Glasgow site for more than 40 years. Since her mother started working at the Tollcross biscuit makers in 1978, both her sister, her husband, his family and Sharon herself have worked there.
"You're with them longer than you're with your own family. It's like a second family. It's a close bond," she told STV News.
"I met my husband there, got married and had my two kids."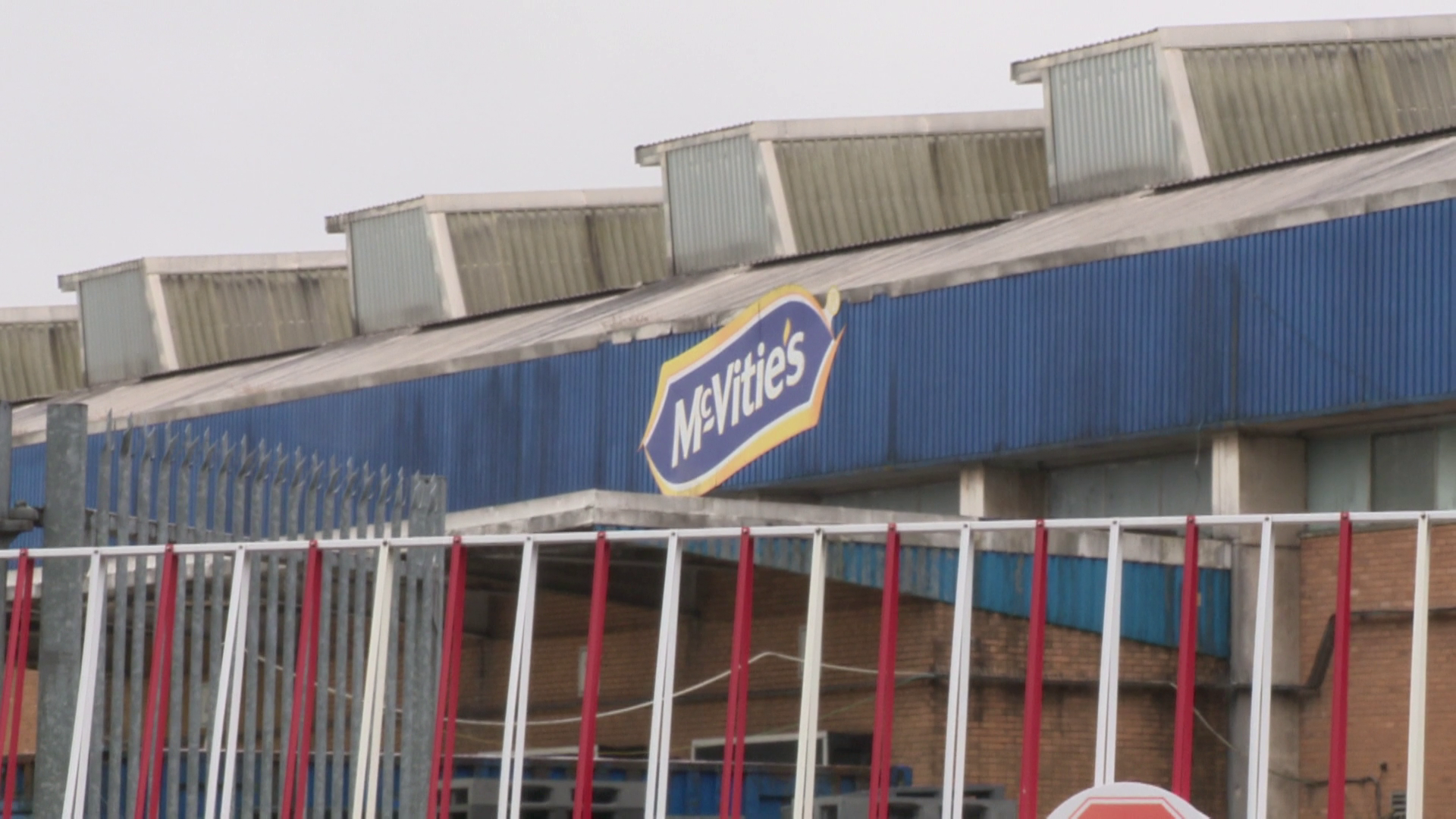 Now with almost 500 people set to lose their jobs after the factory's owners announced plans to shut it down, staff and their families are fighting back.
Sharon's two daughters, Millie and Chloe, have been out gathering signatures for a petition calling on the Scottish Government to intervene and save the McVitie's plant.
"You approach people and ask if they'd sign the petition and they say no. As soon as they saw it was McVitie's they'd sign it," Chloe said.
"I just hope it stays open for so many people in my family that worked there and still work there, and my mum. She's fought hard."
On Thursday, workers delivered a petition with more than 75,000 signatures to Holyrood the day after a dedicated Action Group announced it had delivered proposals for alternatives to closure to the factory's owner Pladis.
Nicola Sturgeon said: "The workers do not have to petition me and the Scottish Government, we are on their side and we will do everything we can to save their jobs."
For the Stephensons, there is only one wage at risk but, Sharon said, there are families with multiple members still working at McVitie's, including couples trying to get mortgages.
She said the overall feeling is "devastation".
"There's some…they want their redundancy, they've done their time. But you need to think of the future generation, that's what we're fighting for," she said.
Last Thursday, Pladis issues HR1 redundancy notices. Scottish finance minister Kate Forbes said the government was considering the next possible steps in how affected staff can be supported.
A spokesperson for Pladis said: "We continue to engage with our employees and their representatives on a weekly basis and remain committed to a meaningful consultation with them.
"We have also been engaging directly with the co-chairs of the Action Group cabinet secretary Kate Forbes and councillor Susan Aitken on a regular basis."