The family of a seven-month-old baby who required open heart surgery due to a number of defects, has thanked hospital staff for the care he received.
Scott McClone and his partner Collette Murray told how their son Ajay, born in May this year, was rushed by ambulance to the Royal Hospital for Children after initial baby checks revealed concerns about complications with his heart.
Doctors initially believed it was a heart murmur and he was admitted for further checks, however he was later rushed to hospital where he spent a week in the neonatal ICU for tests with a team of specialists.
It was discovered that Ajay had Tetralogy of Fallot, four different heart defects, which would require open heart surgery.
The family spent a further three weeks in hospital before getting the news that Ajay was well enough to go home.
Scott said: "It was such a worrying time for all of us, but the staff were amazing, they explained everything and gave Ajay the best care. They also supported us as a family. Ajay was back in the Royal Hospital for Children for his operation around Halloween and Bonfire Night so as a family it was difficult to miss being together for those.
"We are very family orientated so it was tough for us all and especially Ajay's three sisters who were so looking forward to spending time with their little brother."
Scott and Collette are now looking forward to spending Christmas at home with Ajay and his three sisters Lexi, 12, Ariana, 4, and two-year-old Ella-Mae.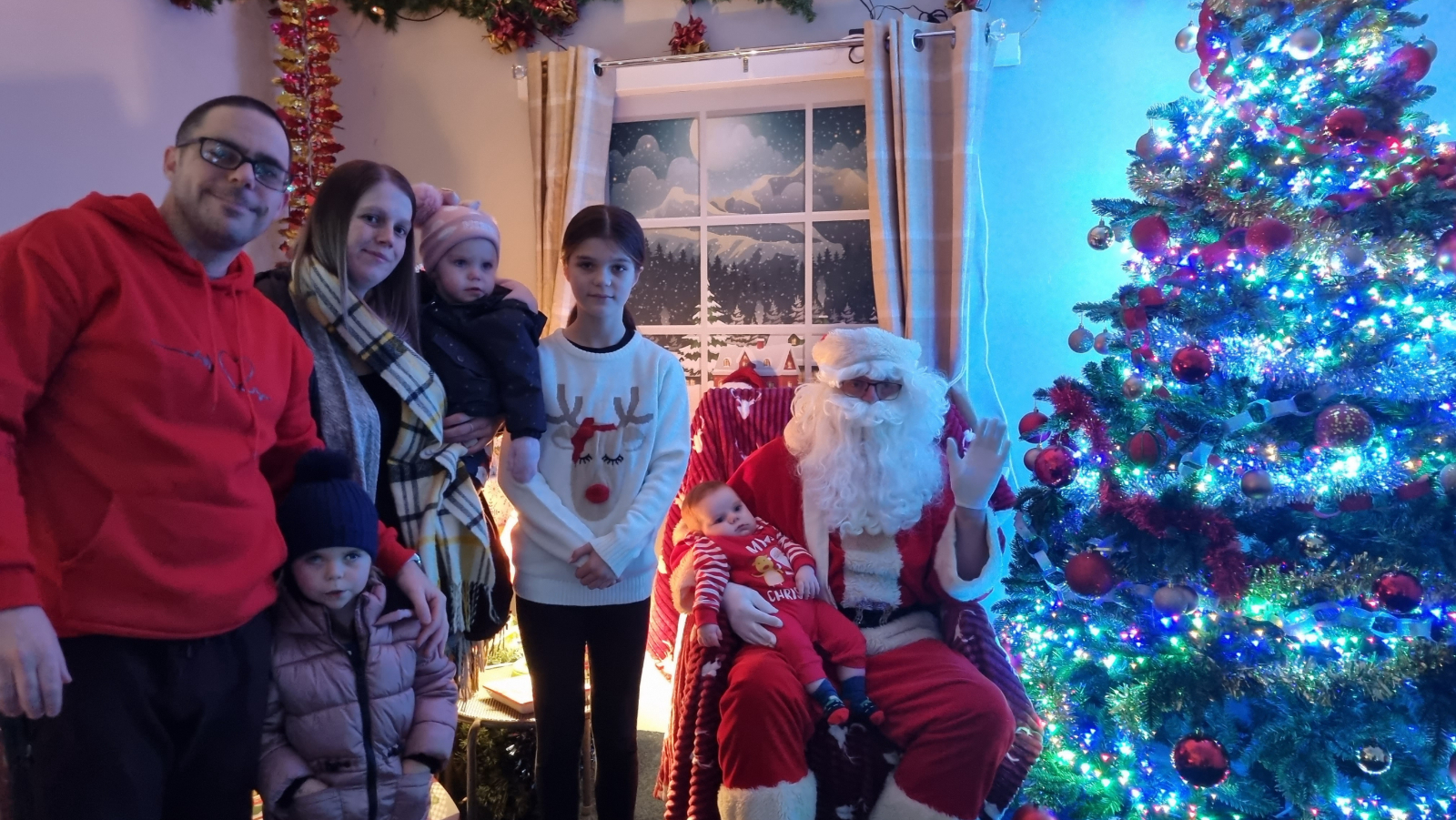 They have launched an appeal for Christmas presents for the hospital as a thank you to staff at the RHC's ward 1E for the care and support they provided.
Ajay's Appeal aims to ensure families spending Christmas at the hospital, as well as the staff working over the holidays, have as magical a time as possible.
Scott said: "You get to speak to other families with children who have been in the hospital for different amounts of time and you realise that so many people will not be able to have a family Christmas at home.
"We wanted to do something that would show support to these families and that the staff would also appreciate. So far people have been incredibly generous, we didn't want to spring it on people so late in the year, especially with the cost of living crisis, so we have been mostly collecting locally. But we hope to make Ajay's Appeal an annual thing.
"The local supermarket were also great, they donated some food to us which we will give to Ronald McDonald House at the Queen Elizabeth University Hospital. We stayed there while Ajay was in hospital and they were so supportive and do so much for families too."
Scott said: "We are just so grateful to everyone for their support, the staff at the hospital who were amazing with us, those at Ronald McDonald House and the other families we got to know at the hospital. Ajay is doing great now, he's actually phenomenal.
"For anyone going through something similar, we just want to let them know that no matter how tough things get, no matter how hard things are, that they are not alone."
Jamie Redfern, NHS Greater Glasgow and Clyde's director of women's and children's services said: "Our dedicated staff at the Royal Hospital for Children work tirelessly to provide the highest standard of care to our patients and support to their families and we are so pleased to see how well Ajay is getting on.
"We would like to thank Scott, Collette, Lexi, Ariana, Ella-Mae and, of course, Ajay for their generosity. No family wants to be in hospital, especially at Christmas, but our wonderful team at the RHC will always look for ways to bring joy to everyone spending the festive period with us."
You can donate to Ajay's Appeal searching for Ajay's Appeal on Facebook.