Family members of a man who was shot dead by police after stabbings in Glasgow have expressed their sadness and shock following the attack.
A police officer was left fighting for life after Badreddin Abedlla Adam stabbed six people at a hotel on Friday.
Armed police gunned down the 28-year-old from Sudan after multiple people were injured at the Park Inn Hotel on West George Street.
A Sudanese refugee, named only as Madhi, told STV News: "I talked to his family to give them the news.
"They were very upset and very sad and very shocked about what he was doing.
"Also they feel very sorry about what he was doing and his behaviour because Sudanese people are very peaceful."
'They were very upset and very sad and very shocked about what he was doing.'

Madhi, Sudanese refugee
Six people are currently in hospital, including PC David Whyte, who is now in a stable condition.
Three of the victims were asylum seekers staying at the hotel and two others were staff members.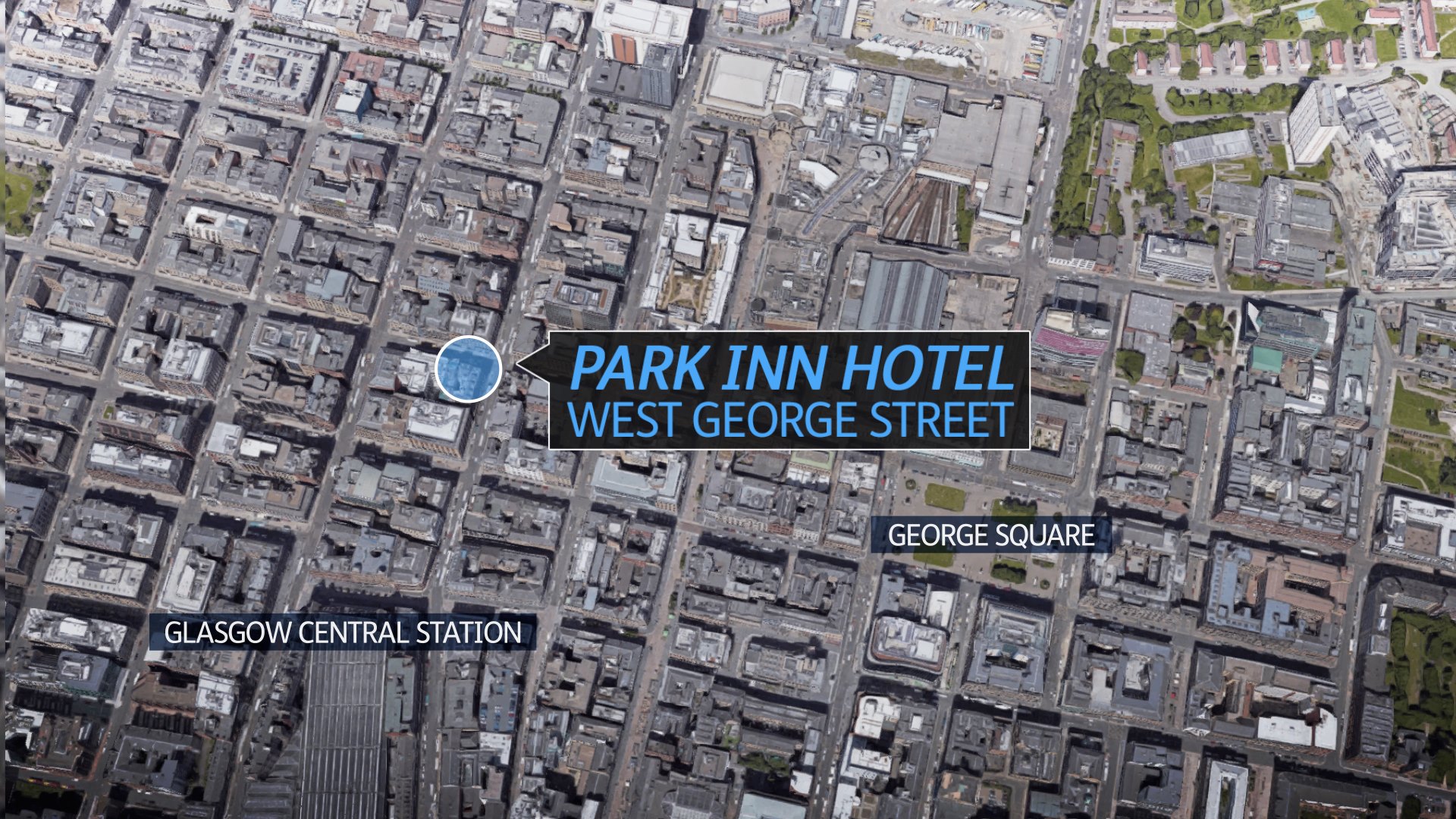 STV News previously told how staff at the hotel were alerted to the behaviour of the asylum seeker before the attack.
Staff at reception were contacted by a person working as a liaison officer for the asylum seeker at 11pm on Thursday night and again on Friday morning. They warned staff about the mental health of the man staying at the Park Inn hotel.
It's understood the man had been staying in Glasgow for six months and had difficulties with his mental health and struggled to attain help for his condition during the coronavirus pandemic.
Asylum seekers at the hotel were also concerned about his behaviour in the days leading up to the attack, with one person living in the hotel told by the man that he was going to attack.
Siraj, a 22-year-old asylum seeker, said: "I reported the attacker, he said to me one night before the attack, 'I will attack them, they hate me, I hate them, I will attack'.
"He mentioned one worker's name and two rooms.
"I said to him you don't need to do that, all of us are in a bad situation. He didn't believe that or accept that."
He contacted staff and spoke with a housing manager the morning of the attack about his concerns.
Staff were told to contact the Home Office regarding his behaviour.
A Home Office spokesperson said: "Throughout this pandemic, we have prioritised providing asylum seekers who would otherwise be destitute with free and safe accommodation that enables public health guidance to be followed.
"They have access to healthcare and all of their essential living needs are met."