Flat hunters are being conned out of thousands of pounds by scammers posing as fake landlords of Scottish properties on Facebook Marketplace.
An investigation by STV News has revealed approximately 94% of properties advertised for rent on the buying and selling forum in Glasgow were suspicious.
The fake adverts are particularly targeting students at "too good to be true" prices amid a crisis in accessible student accommodation.
The fraudsters are asking flat hunters to pay deposit fees upfront without an option to view the property first.
They ask for deposits to be paid in cash or through fake links to third-party sites in order to "secure" the "in demand" properties.
However, the scammers will then disappear leaving the victim empty handed.
Glasgow Marketplace scam
In the week beginning September 18, there were 35 properties listed for rent on Facebook Marketplace across central Glasgow.
Of those advertised, 33 were listed at a price well below market value, with contact details for a landlord who could not meet in person or with Facebook profiles less than six months old and with no connections to Glasgow – all qualities which reach Facebook's own guidance on what signifies a scam.
Multiple identical properties were being listed in cities including Manchester, Leeds, Liverpool and London as well as in Glasgow.
STV News attended at a property in Glasgow's city centre which was advertised on Facebook Marketplace in a scam of this nature.
Images from the legitimate property management service Tay Lettings had been taken and used on the ad which was advertised on Marketplace at just £485 a month including bills.
The property's legitimate landlady Laura (not her real name) explained she had no knowledge of her flat was being listed in this way.
When the Facebook listing was contacted by STV News, a response was received from a man who says he lives in Spain and is unable to do an in-person viewing of the property.
However, he explained he was happy to lease the property without any credit checks in exchange for a £1,000 deposit paid via a third-party website.
Once the deposit is paid, he claimed he would then fly over to Scotland to present the keys and documentation in person.
Laura said: "I was shocked when you showed me the pictures. It's frustrating that these people seem to be getting away with this. We had no idea we had been targeted.
"When we contacted Facebook they said they couldn't find anything wrong with the advert, even though I was the landlord telling them I had been scammed."
'We were shocked to have our images stolen and used in this way'
David Gibb, operations director of Glasgow-based Tay Lettings, said the firm has seen an unprecedented rise in demand for housing making more people susceptible to scammers.
He said: "We were shocked to have our images stolen and used in this way.
"However, unfortunately, we have seen these types of scams going around for a number of years now.
"I think the situation is being made worse given the current housing crisis that we're facing in Scotland which is limiting the number of houses coming through the market.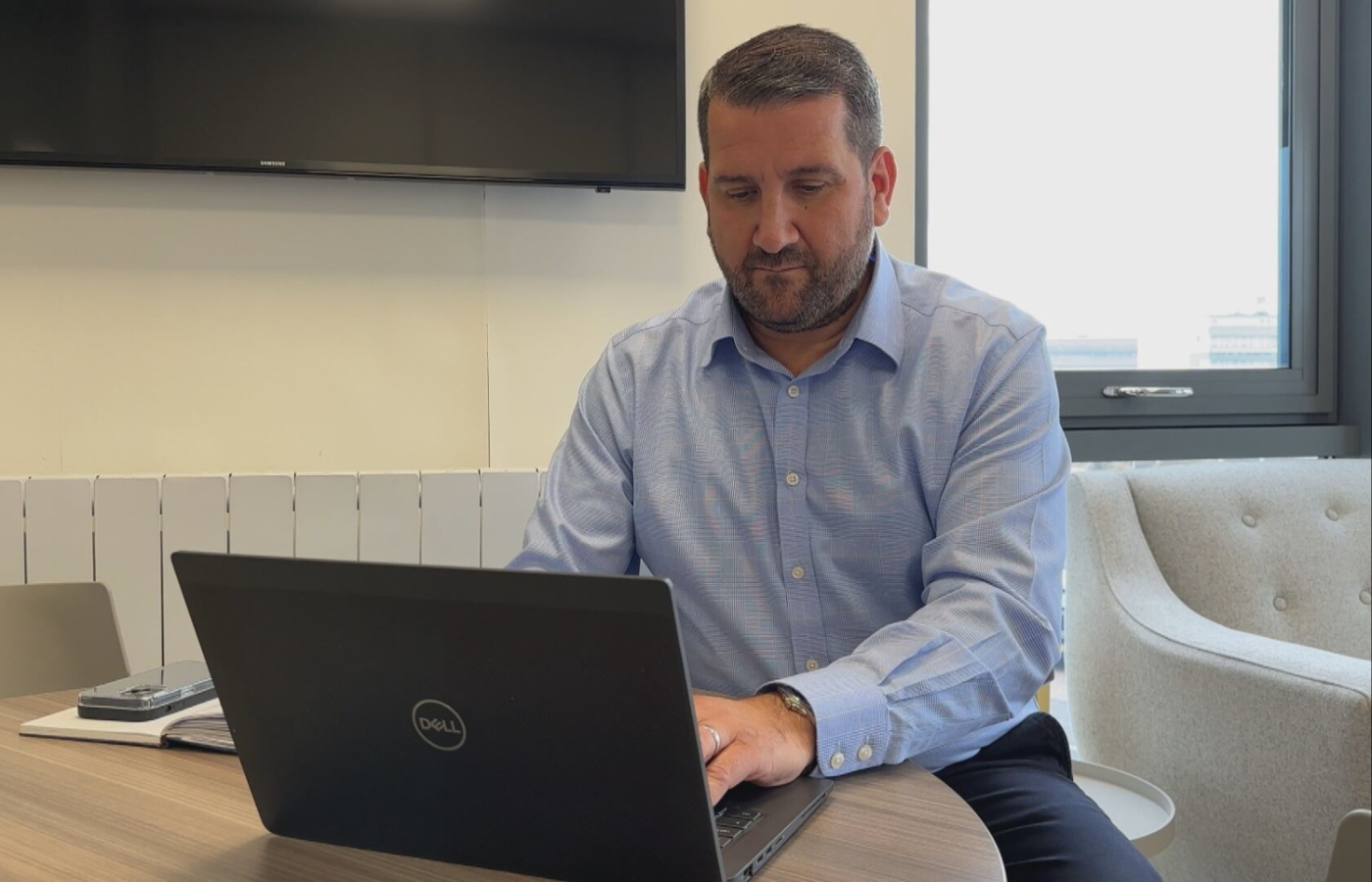 "In the situation we find ourselves in you will find that people are desperate and will easily fall into the hands of scammers who prey on the situation.
"We are seeing record numbers of applicants for housing coming in whenever we're advertising properties to rent."
He added that anyone looking to rent should take steps to ensure their desired property is legitimate.
"I would encourage anybody to use a letting agency and to register with a letting agency if you're looking to secure a property because we will be able to go and find you something," he said.
"Every property we advertise is legitimate, we've been into them and seen them. We know the landlord and build a relationship with the landlord and confirm that they are registered and have the correct authority from any mortgage provider to rent.
"Never send money in advance and always ensure that you can view the property first.
"We as letting agents would show you the property first and then take you through a credit reference check to ensure you can afford the property."
Mr Gibb's words were mirrored by Jude McCarry CEO of the Cyber and Fraud Centre, who said Police Scotland are facing increasing challenges as a result of the scale of online scams.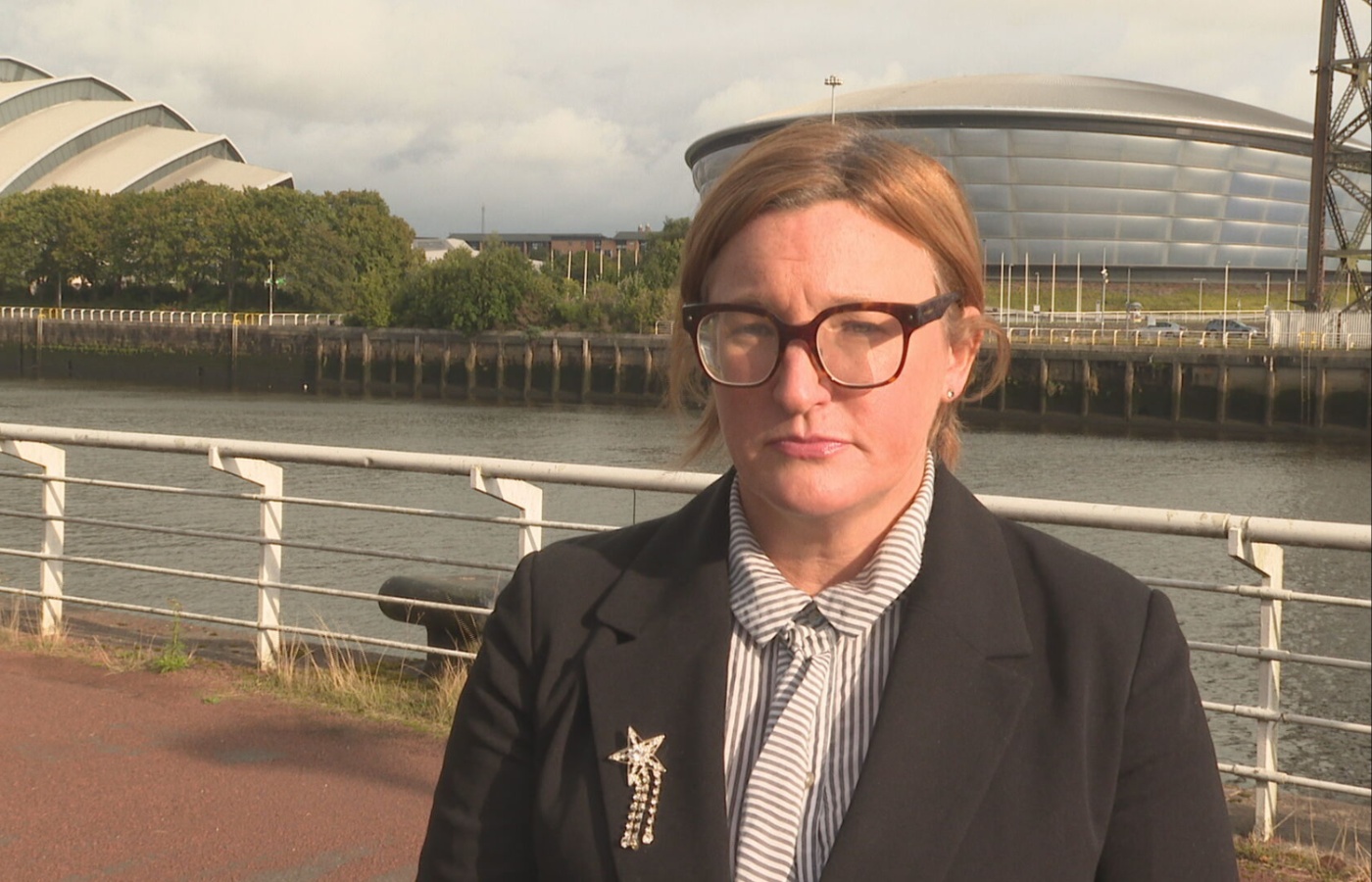 She said: "If you look at the figures from Police Scotland, 95% of fraud is now online, so that is a huge increase over the last few years since Covid.
"I think the onus should be put back onto sites like Facebook/Meta, anywhere that encourages people to sell and buy online should be regulated.
"They have a huge duty of care to provide safety to individuals, they should be looking at innovation around technical support and making it easier for customers to contact them when things go wrong."
She added: "Police Scotland are doing more than what they possibly can, they are reacting again to the pressures around the increase in online fraud.
'Anywhere that encourages people to sell and buy online should be regulated'

Jude McCarry, CEO of the Cyber and Fraud Centre
"They are facing cut-backs in funding as well. We've seen around 18,000 calls in relation to cyber enabled fraud and the investigation rates are only about 17% because of the increase in these calls.
"We are asking for the general public to heed their advice around the prevent and protect side of things.
"If you think things are too good to be true then they are too good to be true."
Student rental crisis
In August this year, STV News reported of a deepening "crisis" in student accommodation, with almost all purpose-build housing booked up months in advance of the next academic year.
Data from letting platform StuRents shows that, as far back as February this year, more than 90% of PBSA studios were already booked, with more than 80% clusters taken too. This is well ahead of the same period the year before.
The National Union of Students (NUS) says they have found scammers are disproportionally targeting international students due to an "unavailability of secure, accessible, affordable student housing".
The union's UK VP Liberation and Equality, Nehaal Bajwa, said: "Housing scams such as these rely on students being unable to find secure and affordable housing.
"In the private rental market, housing providers often require UK-based homeowner guarantors for each tenant.
"Many international students don't have a guarantor, so landlords usually demand they pay up to a year of rent before being allowed to move in.
"Paying such huge sums is risky and opens students up to scams or mistreatment by landlords not keeping up their end of the deal, not to mention the many, many students who simply cannot afford to pay this much."
The union have called for universities to play a more active role in making students scam-aware and working to guarantee housing for those studying at institutions.
Ms Bajwa continued: "With the increase in student homelessness, these scams will only become more common. Universities must combat this by introducing student housing guarantees, so all students, particularly international students, can be assured that they will have suitable and affordable accommodation, and won't need to turn to unreliable adverts on Facebook or elsewhere in an effort to avoid homelessness.
"Universities should also act as guarantors for international and estranged students, so landlords cannot demand that they pay a whole year's worth of rent up front."
Police Scotland said it could not comment on the findings but directed people towards its Scams and Fraud information page.
Meta, who operate Facebook, told STV News: "We encourage our community to report buyers or sellers who aren't acting in good faith – there's a "Report Item" option on every product profile. We also encourage people to report activity like this to us and the police, so we can take action."
STV News is now on WhatsApp
Get all the latest news from around the country
Follow STV News
Follow STV News on WhatsApp
Scan the QR code on your mobile device for all the latest news from around the country