Extinction Rebellion Scotland have staged a 'die-in' protest after a record-breaking heatwave swept across the UK.
Activists lay on the ground in Glasgow's Central Station and on Buchanan Street covered in white sheets while a single drumbeat was cast.
The 'bodies' were surrounded by placards which recorded their 'cause of death', including famine, heat stress and war.
The protest follows a period of record-breaking temperatures in the UK, with the mercury soaring past 40C in some areas.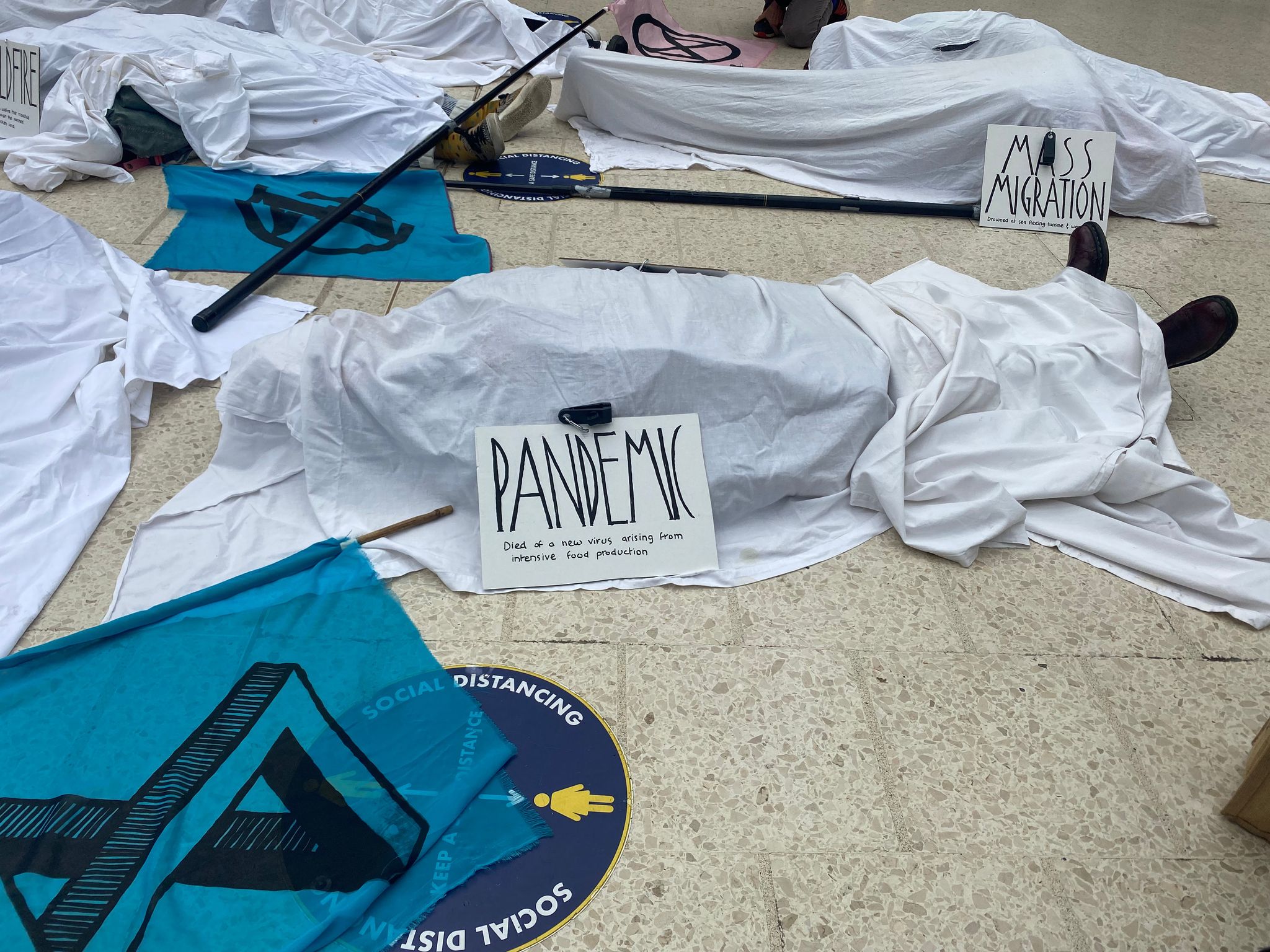 Scotland saw its hottest-ever day on Tuesday, with the temperature rising past 35C at Floors Castle in the Borders.
Experts have warned that Scotland could see 'volatile weather' like heatwaves more frequently, alongside record rain and snowfall due to the effects of climate change.
Alex Cochrane from Extinction Rebellion Scotland told STV News: "Record high temperatures have finally come to the UK and a lot more people are beginning to realise that the climate crisis is going to hit us.
"We really need to be acting now, I know scientists do say this, but the next two or three years are probably crucial. We're in an emergency now. It's happening all around us.
"Finally, it's come to the UK and that's what we're trying to protest about."