From June this year, most vehicles entering Glasgow city centre will need to comply with Low Emission Zone (LEZ) restrictions.
Cars that fail to meet the less-polluting emission standards will face a penalty charge, however some exemptions and extensions will be put in place where needed.
Glasgow City Council has said "nitrogen dioxide levels recorded in the city centre" do not meet legal requirements – making the LEZ "an essential measure to improve air quality and help protect public health".
In preparation for the upcoming changes, here is all you need to know about Glasgow's LEZ regulations.
Key dates and boundary
Phase one of the plan, which only affected buses, was introduced on December 31, 2018.
Phase two, which affects all vehicles, was technically brought into operation in May last year, but will be enforced from June 1.
Glasgow's LEZ covers the city centre boundaried by the M8 to the north and west, the River Clyde to the south and Saltmarket/High Street to the east.
Click here to see a full list of all roads which are part of the LEZ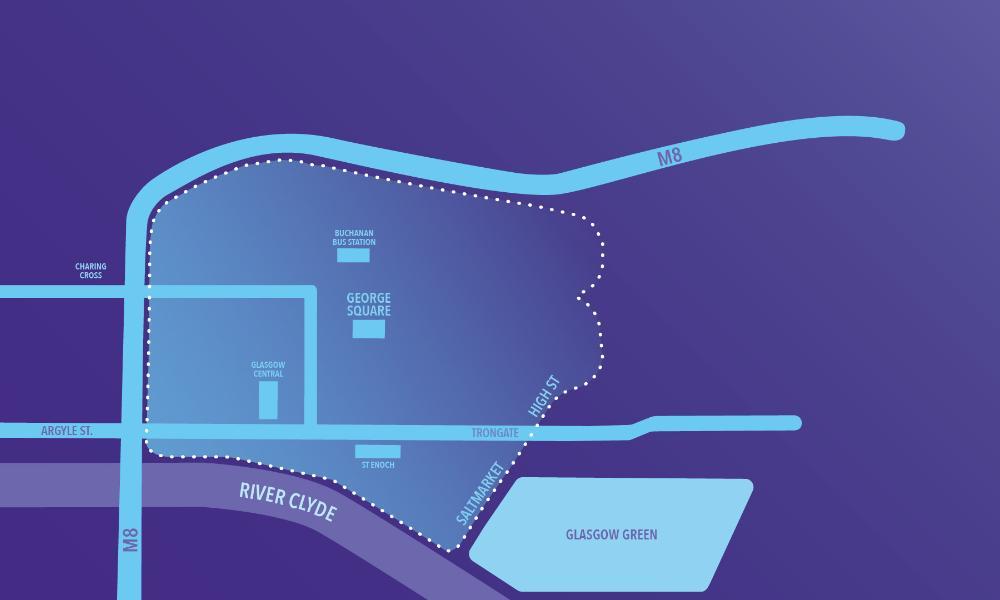 Penalties
From June 1 onwards, if a non-compliant vehicle is detected in the city centre, a Penalty Charge Notice (PCN) will be issued to the registered owner.
The initial penalty charge for all non-compliant vehicles entering a LEZ across Scotland has been set at £60 – reduced by 50% if paid within 14 days.
A scheme surcharge means that the penalty amount will double with each subsequent breach of the rules detected in the same zone.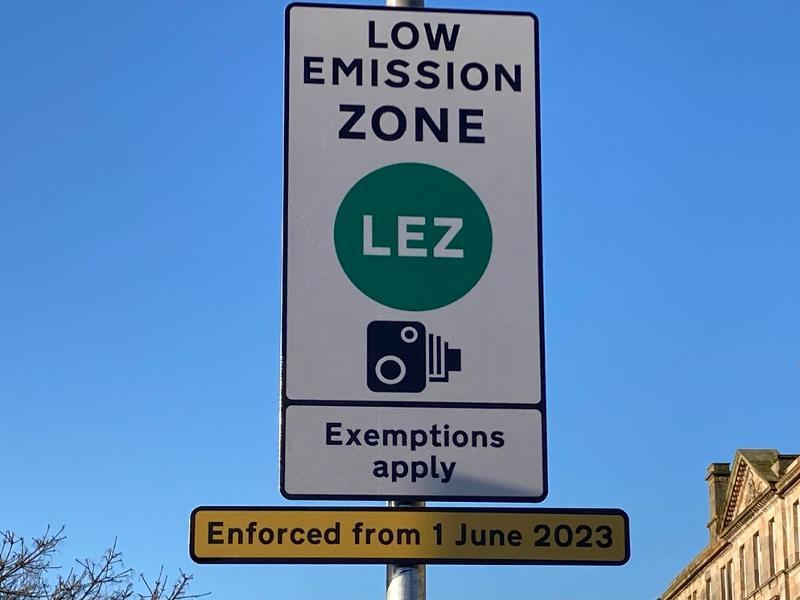 Penalty charges are capped at £480 for cars and light goods vehicles, and £960 for buses and HGVs.
Where there are no further breaches of the rules detected within the 90 days following a previous violation, the surcharge rate is reset to the base tier of £60.
Which vehicles are affected?
Fully electric vehicles already comply with LEZ requirements in Scotland, and motorcycles and mopeds will be unaffected.
Emission standards for LEZs in Scotland have been set nationally – these are:
• Euro 4 for petrol vehicles
• Euro 6 for diesel vehicles
• Euro IV for heavy duty petrol vehicles such as buses/coaches and HGVs
• Euro VI for heavy duty diesel vehicles such as buses/coaches and HGVs
Vehicles which have been modified to meet or exceed these emission standards will also be permitted entry to LEZs.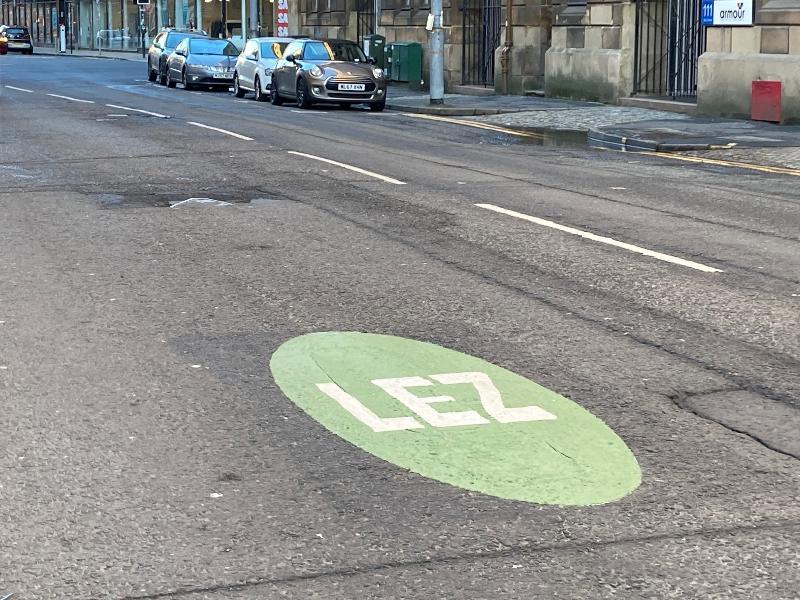 Diesel engine vehicles registered after September 2015, and petrol vehicles registered after 2006 generally meet the required LEZ standards.
Transport Scotland are currently working on an online tool for people to check if their vehicle meets emission standards by entering their registration number – in the meantime, you can use this basic online vehicle checker.
Exemptions
Certain vehicle types are exempt from emission requirements, for various reasons.
Most vehicles driven by or carrying anyone with a blue badge will be exempt, and badge-holders will eventually have to register for a long-term or short-term exemption to drive in a LEZ.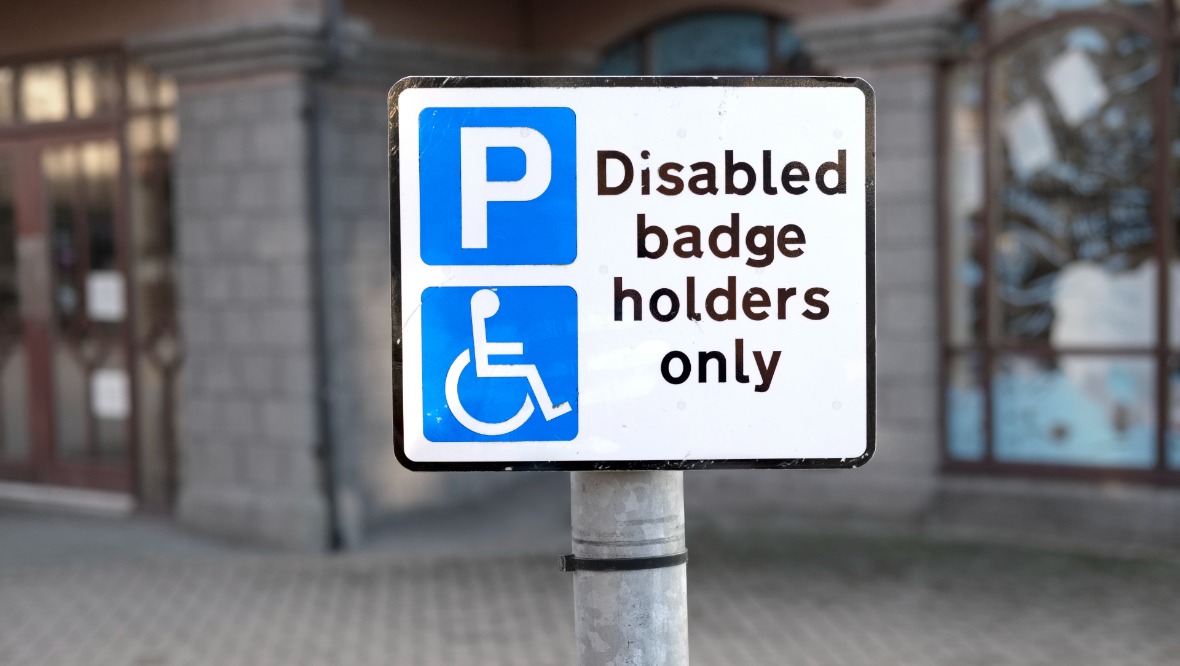 If the journey is a one-off or irregular visit to a LEZ, blue badge holders will be able to register for a short-term exemption to cover their travel.
Emergency vehicles, such as ambulances and police cars, as well as military vehicles will also be exempt.
Vehicles considered to be of historical interest to the UK, which were manufactured or registered for the first time at least 30 years ago, and are no longer in production will be exempt from LEZ penalties.
Lastly, highly specialised "showman's vehicles" used for the purposes of travelling showmen, where the vehicle is either used during performance or for carrying performance equipment will be exempt.
'Grace periods' and suspensions
Under LEZ legislation, Glasgow City Council can grant vehicles that do not meet LEZ emission standards an exemption of up to one year.
Taxi operators who are ineligible for a grant-funded upgrade to comply with emission standards can apply for the extension.
Legislation will also allow the council to temporarily suspend the zone for events of local or national significance, as well as in emergency situations that require it.
Enforcement for cars registered to a home within the zone area will not start until June 1, 2024.
A letter to raise early awareness of this grace period was issued to LEZ residents in August 2021.