The Erskine Bridge was forced to close as a ship carrying youth activists to COP26 set sail up the River Clyde.
The Rainbow Warrior had been warned it was not allowed to progress up the Firth of Clyde due to security restrictions.
But as it ebbed closer on Monday morning, authorities said the "safest option" was to escort the vessel to its destination.
Traffic Scotland said the closure would be temporary and the bridge would be reopened "as soon as it's safe to do so".
At around 4pm on Monday, the ship successfully passed underneath and the Erskine Bridge was reopened.
Four members of the Fridays For Future group from the most affected areas of the world are on board Greenpeace's sailboat.
The vessel set off from Liverpool on Saturday night and is aiming to berth near to COP26, which is being held at the Scottish Exhibition Centre in Glasgow.
In a joint statement, the activists, who come from Namibia, Uganda, Mexico and Bangladesh, said: "The authorities have seen sense and now understand that our presence at the climate summit is too important to shut out.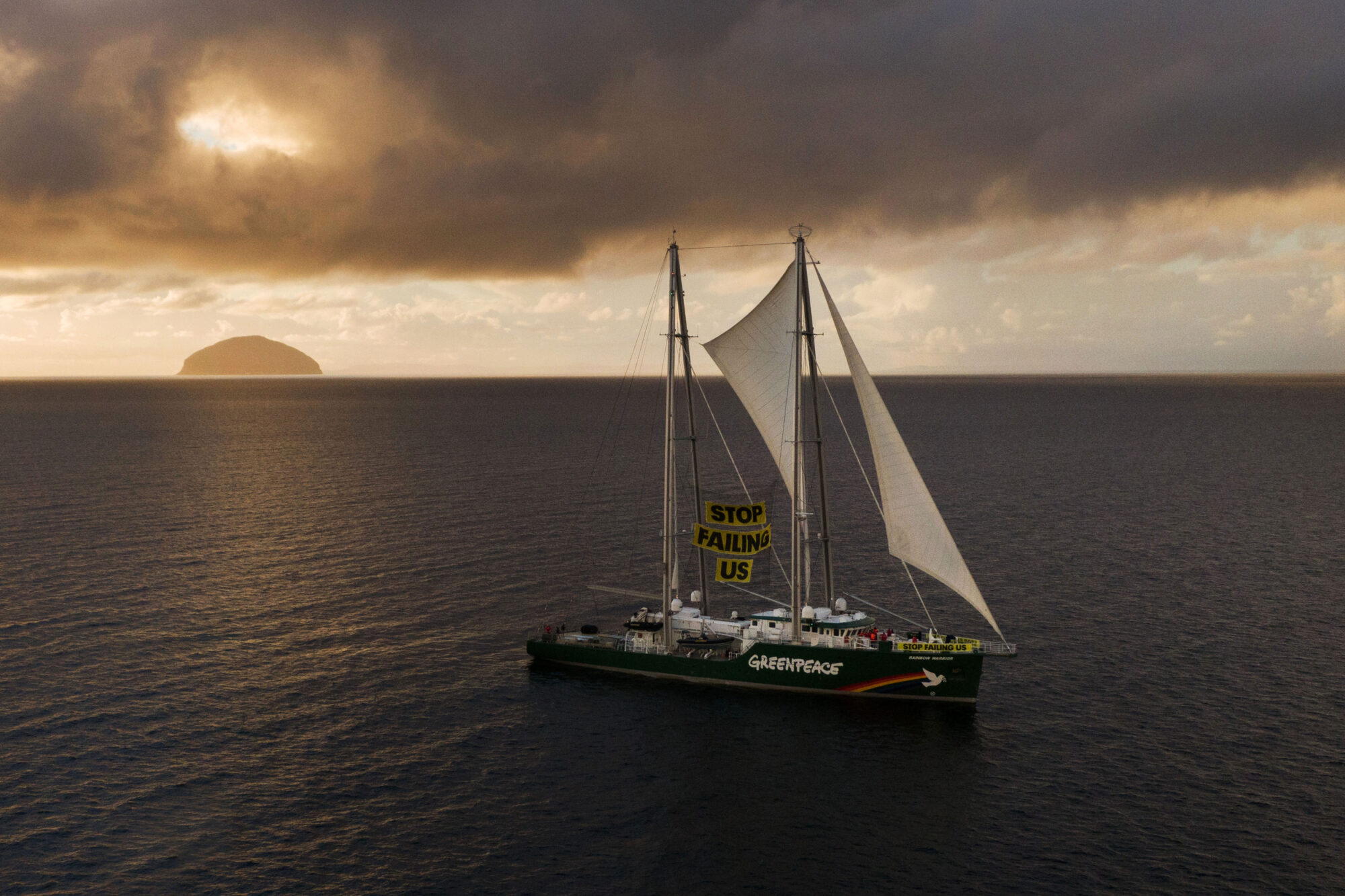 "It's ridiculous to think that climate talks could be held without the most affected people there and it's positive that the police and port authorities have changed their minds.
"World leaders attending the talks could learn a lot from this cooperation. We have been ignored long enough, and now with a safe passage to Glasgow our voices must be heard at COP26."
Assistant chief constable Gary Ritchie said: "The Rainbow Warrior is now docked at the King George V docks in Glasgow; this area is not within the exclusion zone in place for COP26.
"The action taken to facilitate the passage of the Rainbow Warrior was in consultation with the harbour authority and entirely in line with Police Scotland's stated approach to facilitate peaceful protest during the course of the conference. 
"As the vessel has not breached any of the COP26 restrictions, any subsequent action or investigation will be led by the harbour authority."