A woman who has waited three years for a hip operation has confronted the Scottish health secretary, asking him if he believes in the NHS.
Elizabeth Gamper has been living with chronic pain for eight years and after several treatments didn't help, she was finally referred for a second hip operation.
However, that was three years ago and the 65-year-old has only just been through the procedure.
Ms Gamper confronted Humza Yousaf as he visited Crosshouse Hospital in Ayrshire on Wednesday and voiced her frustration at her wait for treatment.
She said: "The health service has let me down and thousands like me and don't think for one minute I'm unique. I know I'm not. I go to sewing class, it's the most energetic thing that I can manage and there's lots of elderly ladies there who are all wonderful, sterling people.
"Somebody who was in their 80s, had a very bad joint, she was told she had to wait four years [for help]. She's slim, fit, active. I thought that can't be right.
"I would like to ask you, do you believe in the health service? Look me in the eye, do you believe in the health service?"
Yousaf responded: "Absolutely, of course I do. I wouldn't be in the position I'm in if I didn't believe in the health service."
"That doesn't sound fervent enough to me. Can you hear the fervour in my voice, this has been brought on by years and years of grating, grinding pain every minute of every day, every hour, every day, every week, every month, every year," Ms Gamper responded.
Becoming visibly emotional, she continued: "I feel I should weep, for me and all the others who have been let down again and again and again. The whole thing needs unravelling and reknitted."
Ms Gamper voiced her frustration as the health secretary announced the NHS has purchased Carrick Glen private hospital for £1.8m in a bid to tackle waiting lists that have built up for operations during the pandemic.
NHS Ayrshire and Arran will move into the hospital next month, which will be transformed into one of ten national treatment centres across Scotland, focussing on orthopaedics.
The network of treatment centres aim to deliver 40,000 additional surgeries and procedures each year in a bid to tackle the backlog caused by the coronavirus pandemic.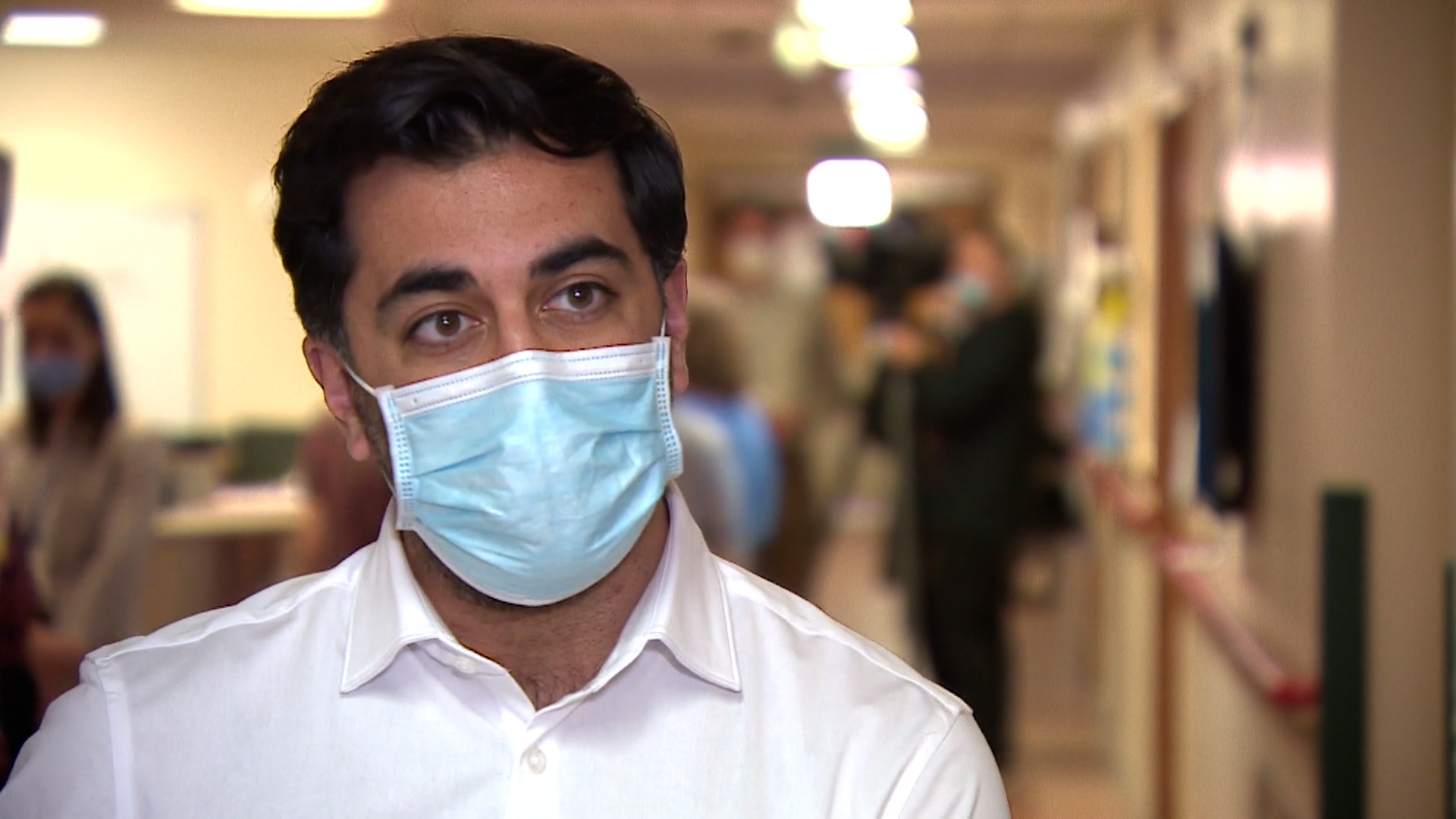 Humza Yousaf said he "understood" Ms Gamper's frustration at the wait for treatment, but said the Scottish Government could not recover the NHS "in the space of a couple of weeks".
"I can understand the frustration, I am very lucky not to have lived with chronic pain as some of the patients I've spoken to today have to live with," Yousaf told STV News.
"That must be excruciating, that must be extremely difficult and that's why for example we are investing record amounts in our NHS, it's why were focussed on our recovery but I've also got to be really upfront and honest with people, I cant recover the NHS in the space of a couple of weeks or a few months. It's just been hit with the biggest shock of its almost 74-year existence, it's going to take us time.
"But if I can give any assurance, it's that every waking moment and frankly I have plenty sleepless nights over the NHS, every single moment of ours as a government is committed to the recovery of the NHS and we will make sure we recover it as quickly as possible but also in a way that hopefully renews and redesigns how we provide services to the public too."
The network of national treatment centres is set to be operational by 2025, with more centres in the Highlands, Forth Valley and Fife due to be ready in the next 12 months.
STV News is now on WhatsApp
Get all the latest news from around the country
Follow STV News
Follow STV News on WhatsApp
Scan the QR code on your mobile device for all the latest news from around the country