An electronics factory threatened with closure last year has been given nearly £14m in government funding.
Semiconductor maker Diodes will use the cash to upgrade the former Texas Instruments site in Greenock and protect 300 jobs.
US firm Diodes, which made £29m net profit in the last quarter, stepped in to save the factory in February last year – just four months before it was due to close.
First Minister Nicola Sturgeon visited the site on Monday morning to announce the £13.7m funding package from Scottish Enterprise.
She said: "I applaud Diodes' faith in its Greenock workforce. Scotland has an innovative and diverse manufacturing sector with companies successfully competing in international markets.
"Inverclyde has benefited from recent investment in Ferguson's and through the Glasgow City Region Deal, projects including the new cruise ship visitor centre and gallery at Greenock Ocean Terminal."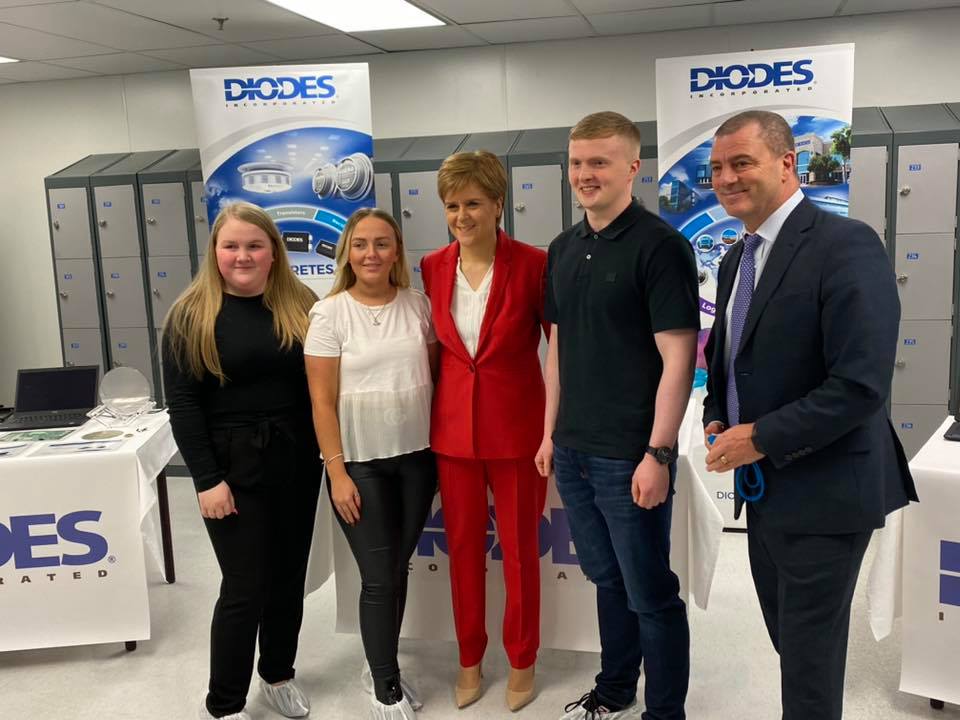 Diodes – headquartered in Texas – makes components for household electronics, computing, communications, industrial, and automotive markets.
In the last quarter, the company recorded a net profit of £29m and more than £760m worth of assets, according to its own financial report.
The First Minister defended investing government cash in the company.
She said: "We've got a vibrant, thriving, growing private sector in Scotland.
"But I, and I make no apology for this, think government, through our agencies like Scottish Enterprise, have a role to play in making sure, firstly, we are providing the right competitive environment for businesses and that we are making the strategic investments not just to attract companies to come here but to invest in the skills and the research that make us an attractive destination not just now but for many years to come."
Around £12m will be used to develop new transistors, while the remaining cash will be spend on staff training.
Didoes has also received £169,500 from Inverclyde Council to develop the site.
Tim Monaghan, Diodes' European president said: "With Diodes' expertise, the high calibre of the GFAB workforce, and support from Scottish Enterprise, I am excited by the opportunity we are creating to progress even further, building on our manufacturing capabilities to create a centre of process development excellence in GFAB."