Prayers and beating drums, coupled with spirited folk dances and clouds of vermillion powder signify the end of a crucial festival on the Hindu calendar – Durga Puja.
And on Tuesday evening, hundreds flocked to a historic Scots venue to celebrate the festival's tenth and final day, known as Vijayadashimi or Dashimi.
Enshrined in centuries of tradition, the day celebrates Hindu goddess Durga's triumph over the bovine demon Mahishasura, restoring peace to the heavens and earth.
The day is observed by millions across the world – especially in the Indian state of Bengal – and symbolises the triumph of good over evil on the last day of Durga Puja.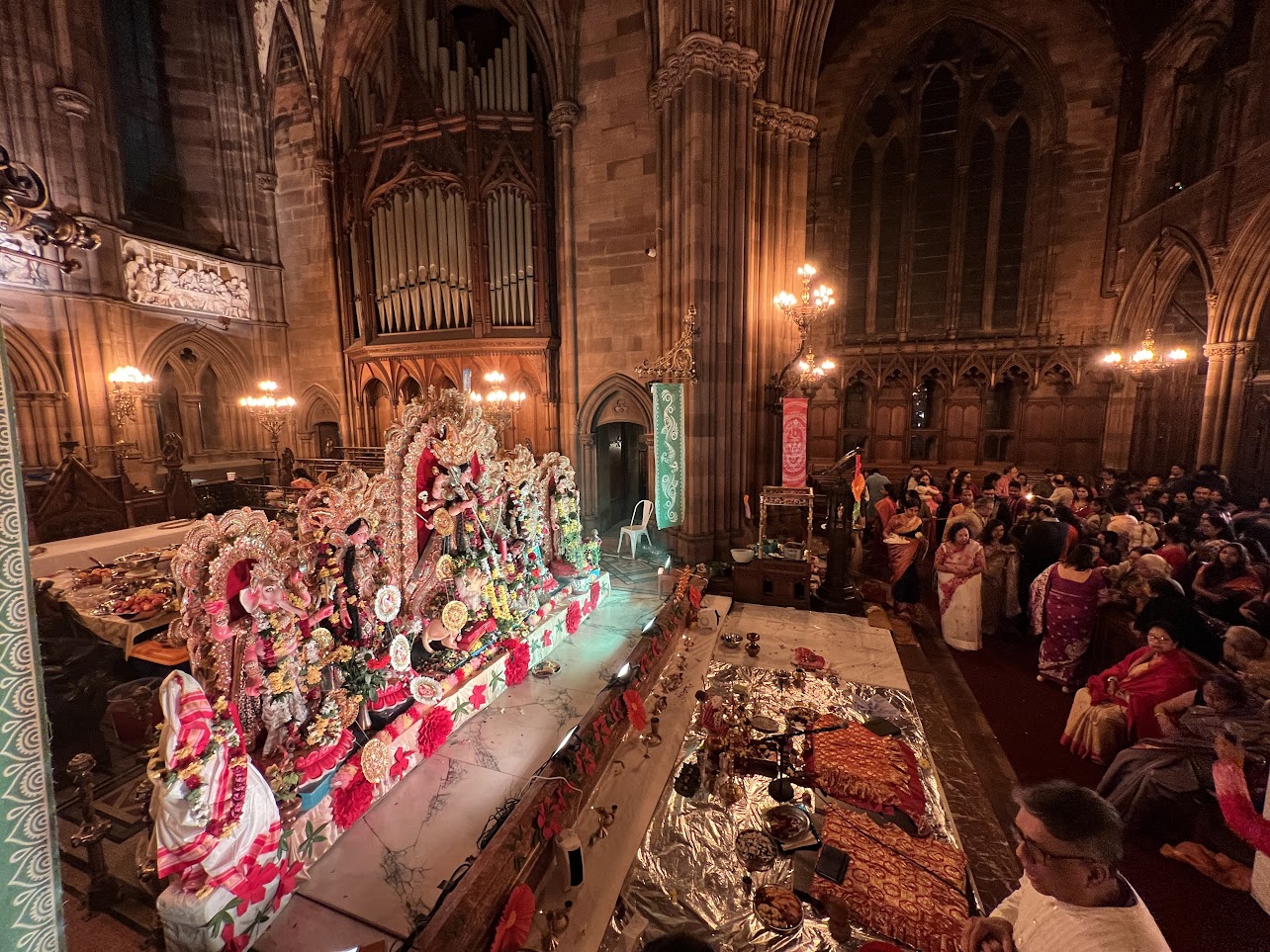 For many, the festival has also come to signify a "homecoming" or a seasonal return to one's roots.
It is commemorated on the tenth day of the seventh month of the lunar calendar, which falls between the months of September and October.
In Scotland, hundreds gathered throughout the five-day period at the Coats Paisley to celebrate with a packed programme of dances and folk music performances.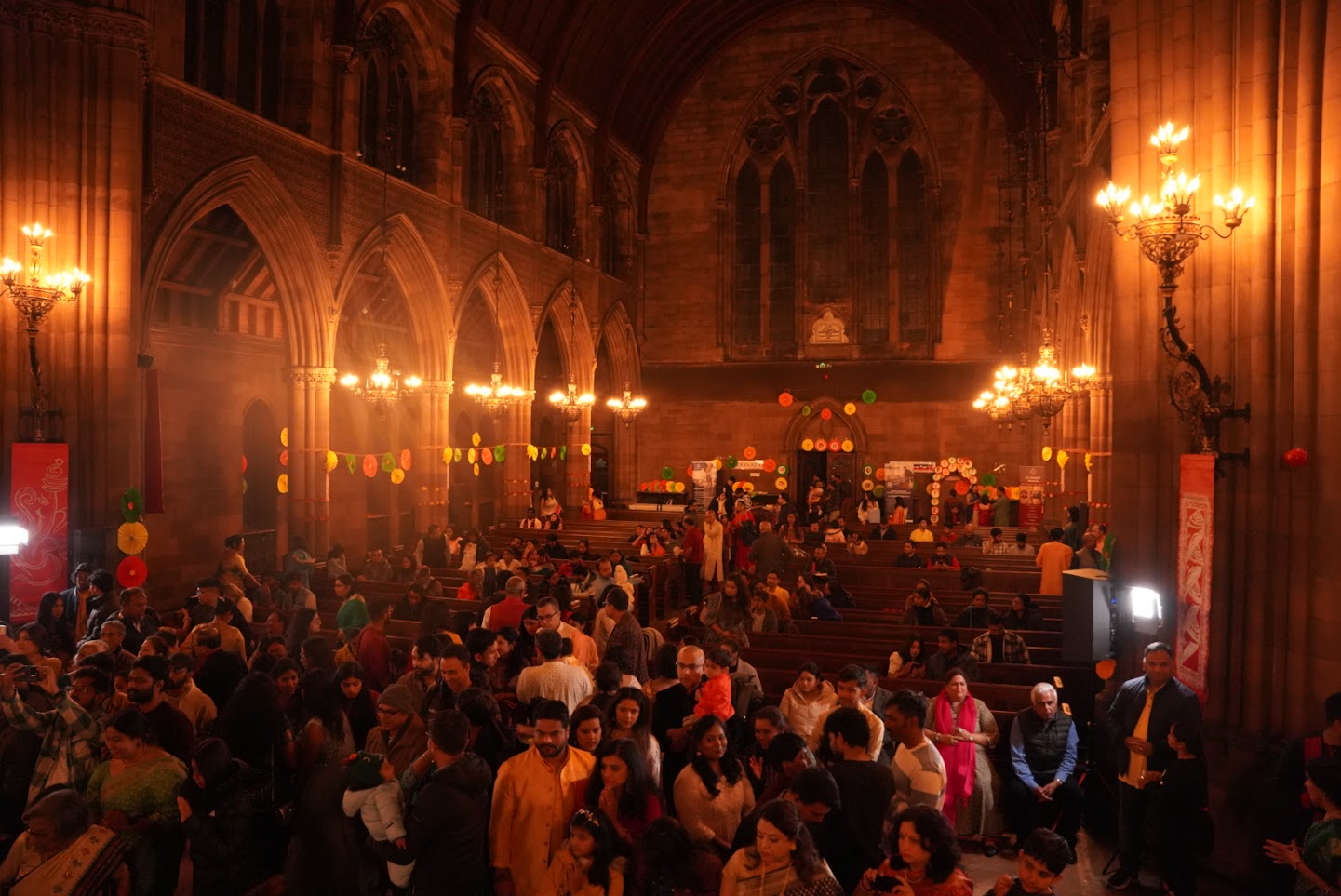 Traditional prayers were offered and sacrifices of food, jewellery and makeup were made to idols of Goddess Durga and her multiple incarnations, arranged in a temporary structure also known as a pandal.
Attendees also participated in the ritual of sindoor khela, where women smear each other's faces with vermillion powder to bring in prosperity and power.
Durga Puja is the flagship event of the Bangiya Sanskritik Parishad, or BSP Glasgow, and has been running annually in the area for 43 years.
Amit Deb, secretary of the BSP Glasgow Durga Puja Committee said: "We are thankful to the sponsors within our community who have donated above and beyond the suggested donation to ensure we can keep the event free to join.
"We have also managed to obtain a significant amount of business sponsorship in return for which we are supporting and advocating the small community businesses who have been so generous to us."
Last year, the festival was recognised on UNESCO's Intangible Cultural Heritage of Humanity list, which stated: "Durga Puja is seen as the best instance of the public performance of religion and art, and as a thriving ground for collaborative artists and designers.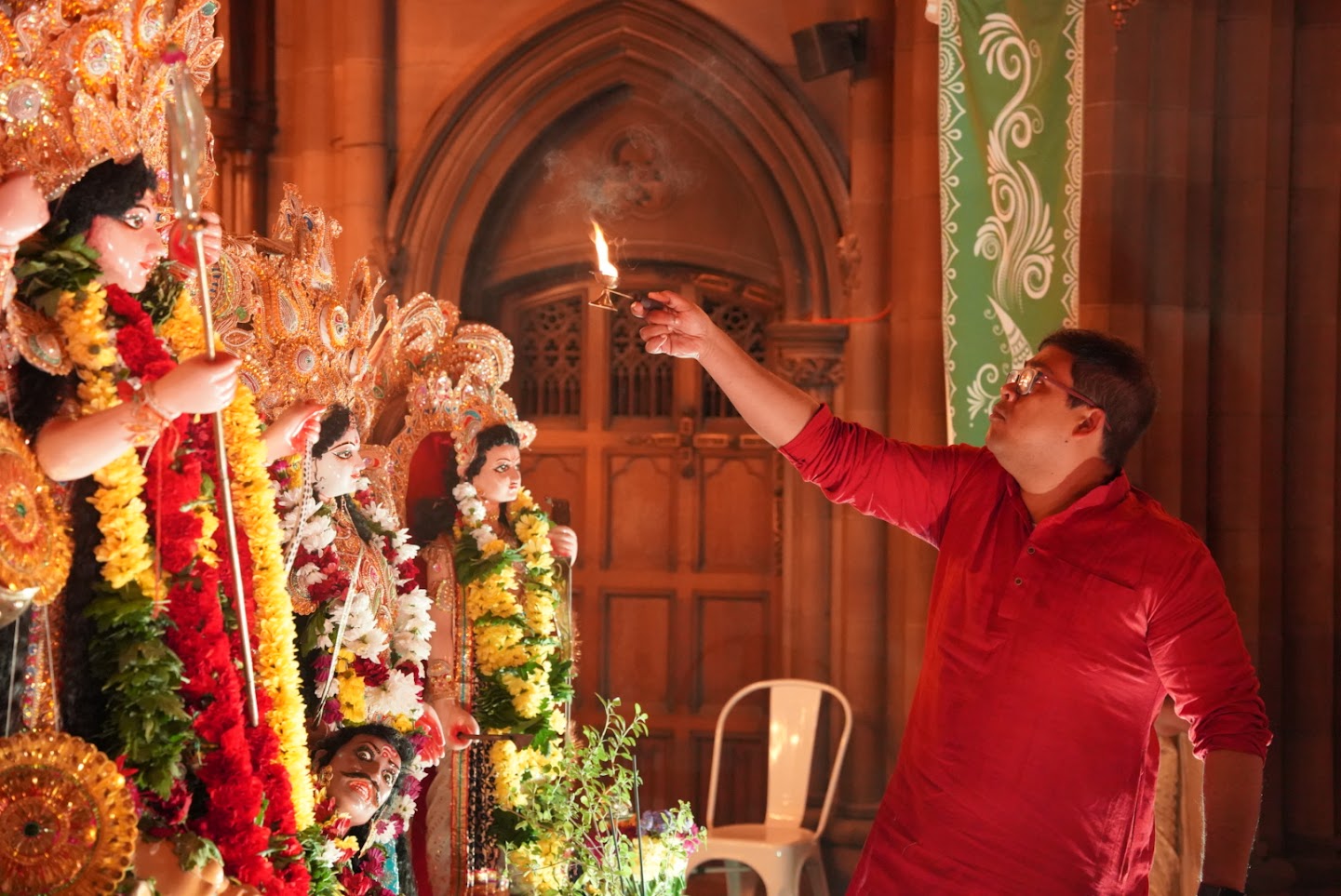 "The festival is characterised by large-scale installations and pavilions in urban areas, as well as by traditional Bengali drumming and veneration of the goddess.
"During the event, the divides of class, religion and ethnicities collapse as crowds of spectators walk around to admire the installations."
STV News is now on WhatsApp
Get all the latest news from around the country
Follow STV News
Follow STV News on WhatsApp
Scan the QR code on your mobile device for all the latest news from around the country