A man has discovered a sealed police evidence bag containing gloves from the UK's Trident nuclear missile storage base.
Jim Crosthwaite, a member of the litter-picking group the Friends of Dumbarton Foreshore, found the bag containing the diving gloves during a beach clean organised by the group on Sunday.
It is marked as having been sealed at 2.20am on October 4, 2007, by Ministry of Defence Police and is signed by a police sergeant and a constable.
It contains a pair of "blue coloured fabric divers gloves" seized from Loch Long at Royal Naval Armaments Depot (RNAD) Coulport – the storage and loading facility for the nuclear warheads of the United Kingdom's Trident programme.
The Ministry of Defence has launched an investigation into the find saying it takes "any such losses very seriously".
STV News understands these evidence bags were available for sale to both law enforcement and television production companies, with some initial doubt about whether the bag may have been a prop.
But the MOD has confirmed that an initial review of the Ministry of Defence Police records suggests the contents collected by its officers were returned to their owner in 2009. However, it remains unclear how it came to be found by the River Clyde.
Members of the Friends of Dumbarton Foreshore were out picking up litter on Sunday when the discovery was made – they called it their "most intriguing yet".
The gloves were found with what Jim described as the remains of a scuba suit in another bag.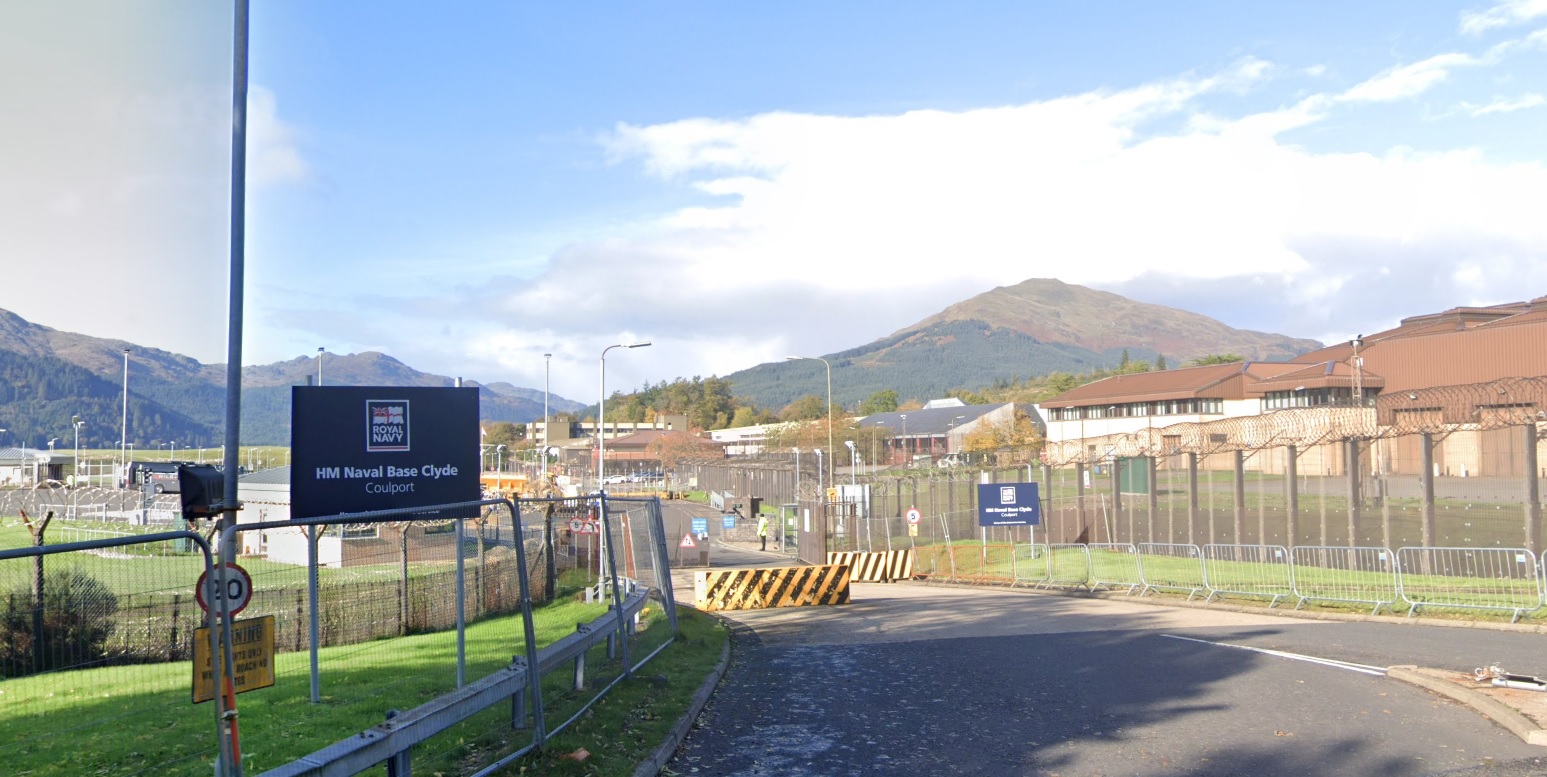 "The find looked to have been there a long time, as it was covered in vegetation, and the bag was badly deteriorated," Jim said.
Group member Zoe Weir said: "RNAD Coulport at Loch Long is about 15 miles downstream on the Clyde tidal estuary.
"In this case, given the scuba gear found with it, I would guess it has been dumped here rather than washing in – but over the years I have seen large items like old fridges and boat remnants being moved further upstream by winter storm tides, then spat back out.
"A lot of the litter washing up here is from Glasgow or across the water, the tidal movement of this river is powerful and carries litter both ways. What I would love to know is, who dumped this evidence – and why?"
They have previously found a python and a prosthetic leg while combing the beaches near the town.
RNAD Coulport is about eight miles from HM Naval Base Clyde, commonly known as Faslane.
A MOD spokesperson said: "We are aware of the reported finding of a Ministry of Defence Police (MDP) evidence bag, dated from 2007, washed up nearby the River Clyde.
"An initial review of MDP records suggest that the evidence was returned to its owner in 2009, so it is unclear at this stage how the evidence bag came to be found by the River Clyde recently.
"However, the Ministry of Defence Police takes any such losses very seriously and is undertaking a thorough investigation to determine the full facts/circumstances."