By Sharon Frew & Jenness Mitchell
"I take drugs to make me forget," a woman explains as she fills a syringe with liquid cocaine.
"Usually I just stick to my methadone script, but I just wanted something today to make me feel better."
The woman and her partner were about to get their next fix within a Glasgow city centre alleyway when they learned about the drug consumption van parked only yards away.
Now preparing to shoot up within the clean surroundings of the vehicle, the woman tells STV News: "I didn't know this place existed.
"I went to the alley to inject, but I know I'm putting myself at risk going down there.
"It stinks in there. I'm just disgusted with the mess. I always try and pick up the needles I use, why doesn't everyone else?"
The woman, who has been on methadone for more than a decade, leaves the van after her fix and sets off to collect her prescription.
The man behind Scotland's first mobile drug consumption van says he's determined to continue operating the service despite the risk of prosecution.
Peter Krykant, a recovering heroin addict and former drugs worker, has modified a minibus into a facility where he says addicts will be able to safely take drugs under supervision. He hopes it will prevent overdoses and blood-borne viruses among users.
As well as clean needles and harm reduction advice, there are also medical supplies on board – including naloxone, which is used to reverse a potentially-fatal overdose.
Mr Krykant told STV News: "I've answered the question many times, 'what if someone overdoses and dies on your van?'
"I think that is a fear tactic. We know from experience if someone has an opiate-based overdose, we can reverse that by administrating naloxone.
"We see people dying all the time in our alleyways and on our streets because by the time an ambulance gets to them, it's too late."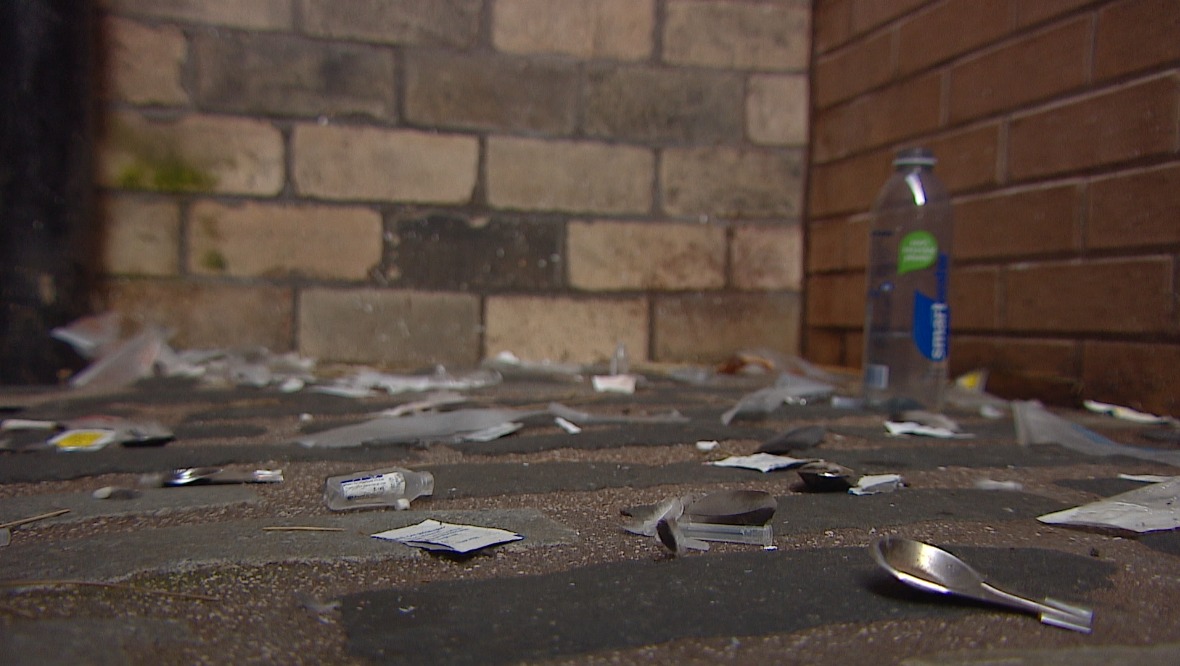 One user, who learned about the van through word of mouth, has been on and off drugs for more than 20 years.
The 44-year-old man said: "I had a business, a house, a family.
"One night one of my workmates offered me a line of cocaine, I said yes. The next night I asked him for two. Then I moved on to injecting it."
He believes users will be less likely to make a mistake whilst on the van as they won't be forced to hurry or feel under pressure from street CCTV.
The man's friend, who was there in support, said: "The van is a brilliant idea. It should be like this all the time.
"I've seen people using dirty water, even their urine to inject with.
"They use in the street and they try to hide away, but not well enough.
"A few days ago I saw a guy in an alley, injecting into their groin."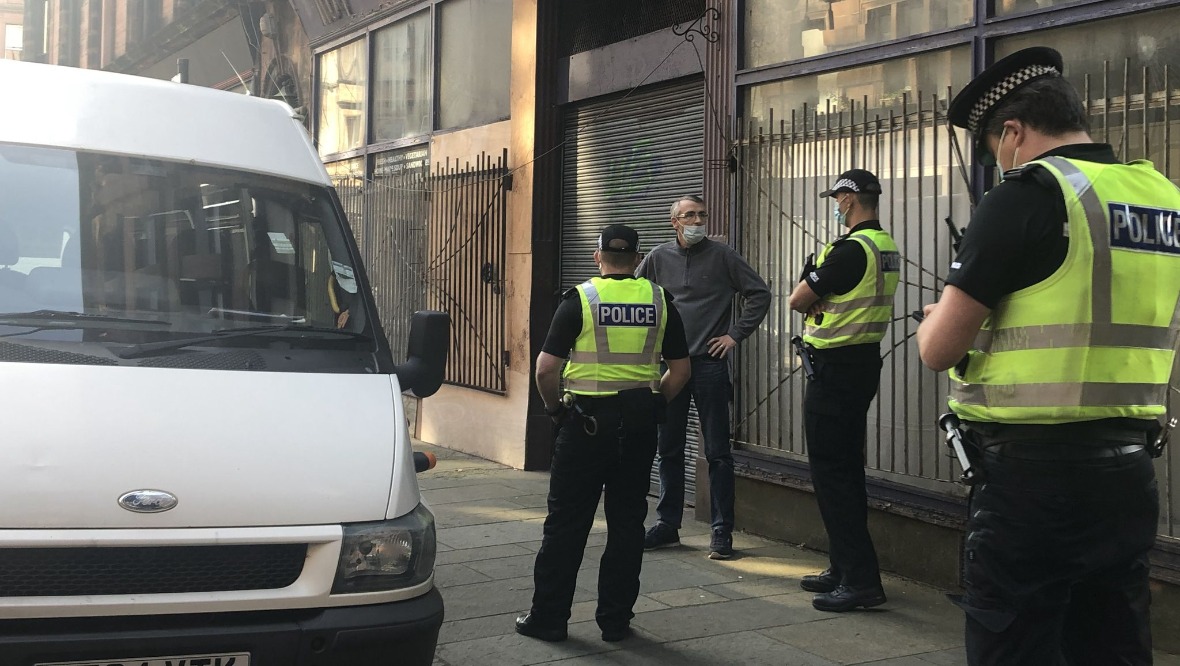 Mr Krykant has launched the service despite previous calls for a legal consumption room in the city being rejected by the Home Office.
He has been warned that running such a facility puts him at risk of committing offences under the Misuse of Drugs Act 1971.
With close to 500 injecting users in Glasgow city centre, Mr Krykant is urging the country's top law officer to act.
He said: "I think the change needs to come directly in Scotland from our Lord Advocate who has the powers which are devolved to instruct the police not to pursue any convictions around a consumption facility and not purse anyone using a consumption facility."
Mr Krykant's call comes as Scotland tops the chart for the highest drug deaths in the EU and as Glasgow tackles its worst HIV outbreak in 30 years.
Nathan Sparling, the chief executive of HIV Scotland, believes there needs to be a unique Scottish and Glasgow response to this, however the UK Government "haven't allowed that".
He added: "All the expert advice suggests drug consumption rooms not only stop overdose deaths, but will reduce HIV infections.
"We need to be able to have that intervention because this goes way beyond just drug use – it will help the general population's wellbeing."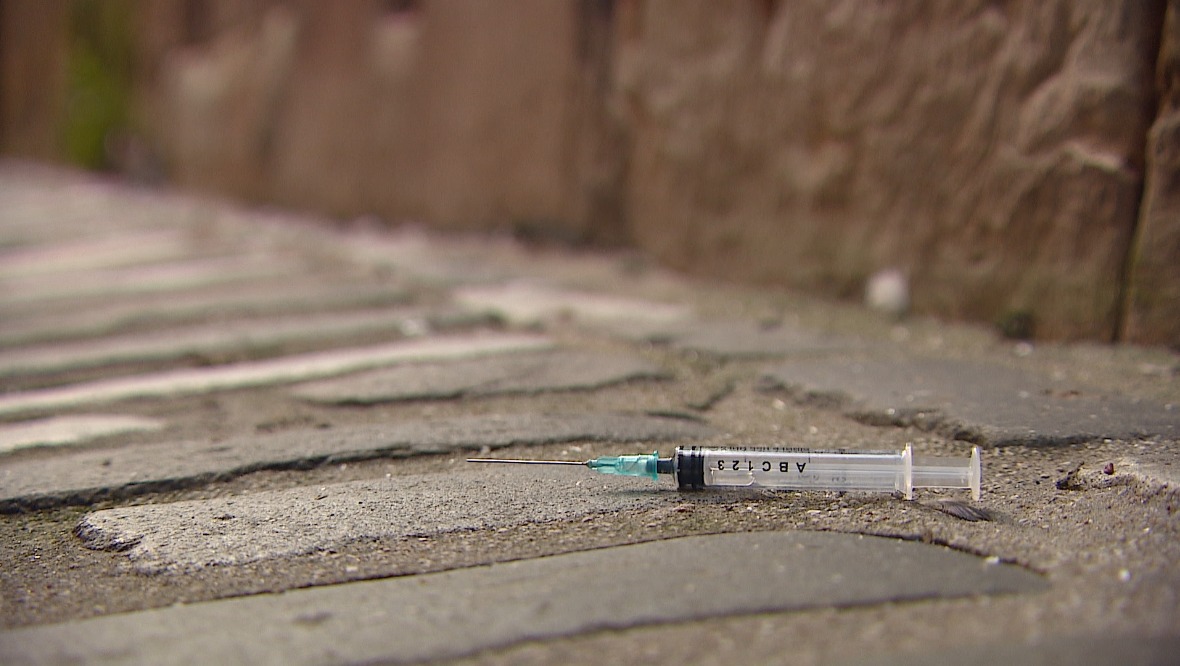 In response to the van's launch, a Crown Office and Procurator Fiscal Service spokesperson said: "The Lord Advocate is committed to reducing harm arising from illegal drugs but has made it clear that the introduction of such a facility would require legislative change to establish a legal regime for its operation through a democratically accountable process."
Assistant chief constable Gary Ritchie said Police Scotland is committed to improving the safety and wellbeing of people, places and communities across the country, "including those who are drug dependant".
He added: "Problematic drug use and substance addiction are complex public health issues, which have long lasting and pernicious impacts on individuals and families, as well as our villages, towns and cities.
"We are engaged in ongoing work with the Drug Deaths Taskforce and a range of partners and recovery communities to explore holistic and sympathetic approaches to finding lasting, sustainable and effective resolutions.
"At present, the establishment of any form of safe consumption location contravenes several sections of the Misuse of Drugs Act 1971 and any attempt to circumvent the law as it stands to provide an entirely unlicensed and unregulated facility may expose vulnerable people to more risk and harm."