Drug-related death rates have trebled over ten years among people with opioid dependence in Scotland.
The rates among people with opioid dependency problems soared from 6.36 per 1,000 in 2011 to 21.45 per 1,000 in 2020, according to new research led by Glasgow Caledonian University.
The new study is the largest of its kind ever conducted in Scotland involving around 50,000 people – the majority of people who use drugs north of the border – and one of the largest conducted internationally.
Across the whole study, 6,947 people died between 2011 and 2020 – with 4,076 of the deaths linked to drugs.
Scotland's drug death rate is one of the highest in the world and was declared a public health emergency following a unanimous vote by the Scottish Parliament in March 2021.
There were 1,330 drug-related deaths (DRD) were recorded in 2021, the second highest annual total since records began and more than double the number recorded a decade ago.
Scotland also recorded the highest per capita rate in the EU with 245 deaths per million population – more than 2.7 times higher than the UK's rate as a whole (67.1 deaths per million.)
The research determined drug-related deaths for those not receiving treatment were three-and-a-half times higher than those in treatment.
Although those in treatment had a lower death rate, the death rate for those receiving opioid agonist therapy (OAT) has increased in the past ten years.
OAT is when people with an opioid dependency are prescribed a substitute, such as methadone.
Deaths increased across all age groups, which indicated that the soaring rate is not mainly due to people getting older.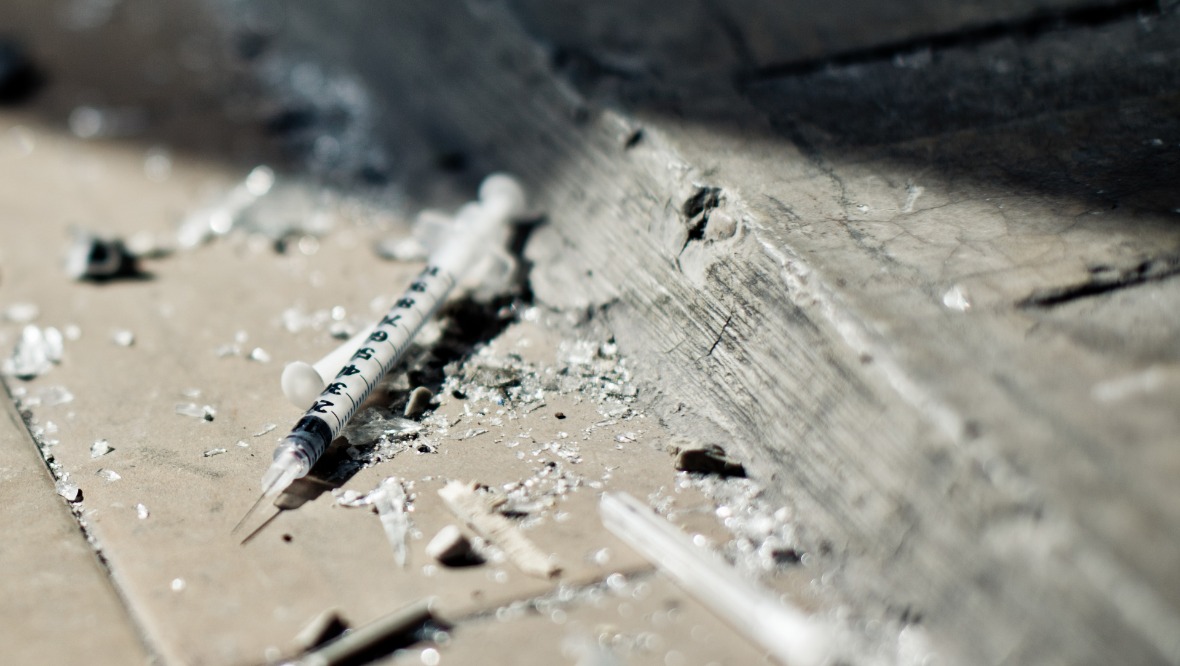 It comes as researchers call for increased coverage of opioid agonist treatment but warn that treatment alone is not enough to address Scotland's overdose epidemic.
Dr Andrew McAuley, a reader in public health at the School of Health and Life Sciences' Research Centre for Health (ReaCH) and principal investigator on the study, said: "This was one of the largest studies of its kind ever conducted, covering a period where Scotland's DRD rates had reached globally high levels and been labelled a 'public health emergency'.
"We found that DRD rates among people prescribed OAT in Scotland more than trebled between 2011 and 2020 and are among the highest ever recorded.
"Our results confirmed the protective effect of OAT, with DRD rates almost three and a half times higher among those who were not in treatment.
"However, unlike in many other countries, we found that DRD risk for people on OAT also increased over time, highlighting that OAT on its own is not enough to address Scotland's DRD epidemic and other interventions, such as take-home naloxone, drug consumption rooms and drug checking services, are necessary. Addressing the socioeconomic inequalities which are driving drug dependence should also be prioritised.
"Finally, we found that DRD rates increased over time across all age-groups, supporting evidence that the increase in DRDs in Scotland is not mainly due to an ageing cohort."
The study involved experts from Public Health Scotland, University of Bristol, Scottish Drugs Forum, Glasgow Alcohol and Drug Recovery Services and a number of other researchers from Glasgow Caledonian's ReaCH.
University of Bristol Medical School Professor in Public Health and Epidemiology and study co-author Matthew Hickman said: "This study is a very important contributor to the global evidence on the prevention of drug-related deaths.
"Compared to other countries and global reviews, Scotland is both at the upper end of community levels of drug-related mortality and the protective effect of drug treatment in reducing mortality risk.
"A critical next step is to estimate how many lives have been saved by current interventions in Scotland to inform public and policy debate on what other interventions are required to reverse trends in drug-related deaths."
The research paper entitled Mortality among individuals prescribed opioid-agonist therapy in Scotland, 2011-2020: a national retrospective cohort study has been published in The Lancet Public Health.
Drug and alcohol policy minister Elena Whitham said: "Drug deaths in Scotland are still too high and every life lost is a tragedy. Through our £250m National Mission on drugs, I'm focused on supporting those affected by problem substance use, delivering real change on the ground and implementing evidence-based approaches to improve and save lives.
"Almost 90% of drug deaths in Scotland involve an opiate – that's why we are aiming to increase the number of people prescribed community-based Opioid Substitution Therapy.
"We know from a wealth of international evidence that Opioid Substitution Therapy treatment is effective in reducing drug deaths and harms and this report further supports those observations.
"However, prescribed drug treatment is not the only treatment option available. We continue to expand residential rehabilitation, support 300 grass-roots projects across Scotland, and drive implementation of the Medication Assisted Treatment (MAT) Standards.
"We're also working towards introducing safer drug consumption facilities, as well as a pilot scheme to deliver drug-checking facilities."