Scotland has the highest drugs death rate in Europe – but those working to help addicts believe the toll would be even worse without the work of community recovery services.
The South Community Recovery Network in the Gorbals, Glasgow, has prioritised aftercare and a 'whole family' approach to stop the cycle of addiction and relapse.
Tailored support is provided to those in recovery by peers who have walked the same path as them.
Just over a decade ago, around 30 people attended a group in the Adelphi centre. Now, teams welcome more than 300 every week to various sessions and recovery cafes.
John McCann was one of only two volunteers in 2008 and now manages the network.
"I'm employed on the back of my chequered past," he said. "There was a lot of stigma because I had been in active addiction and had a criminal record, but that went through time.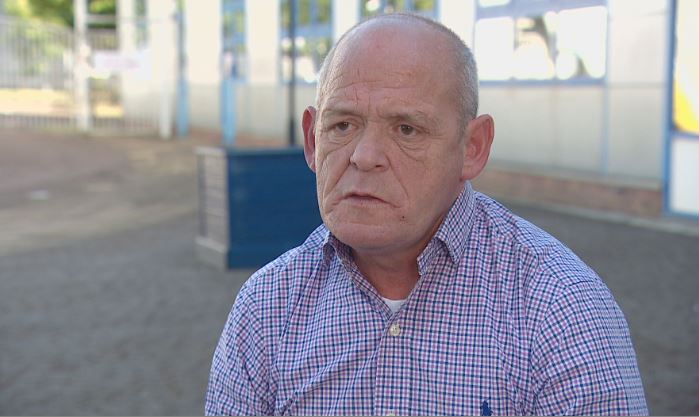 "Partners also now recognise lived experience as an asset rather than a hinderance and work with us rather than separately."
Aftercare services see two full-time staff connect with people as soon as they are ready to leave treatment, providing financial, medical and practical support.
At the various recovery cafes, services include childcare for parents as this can often be a barrier to accessing help.
"For me, it's about connection, not solely focusing on addiction," said John. "Sometimes we're a 24-hour service. I support people and volunteers at night, the outreach support people take phone calls seven days a week, sometimes at night. My phone is never off."
The number of drug deaths in Scotland reached a record high of 1411 in 2020, while recent police figures show a suspected 285 fatalities in the first three months of this year.
A new national strategy has seen £250m ringfenced to tackle the "public health emergency", and a drugs death taskforce set up by the Scottish Government is due to report its findings on Thursday
"We know what isn't working," said John. "Drugs deaths have been going up for years, but are now plateauing.
"It is my opinion that without the recovery community in each of the cities and all the work we're doing with third sector organisations, drugs deaths would be a lot higher."
'Without this, I would die'
John Cunningham has suffered several relapses and last year ended up in hospital with drug-induced psychosis.
"It wasn't my first time," he said. "I had many episodes of psychosis and I've had people say to me, 'you're lucky to even make it out of them'.
The 49-year-old started attending meetings in the Gorbals again, and then became a volunteer to help others.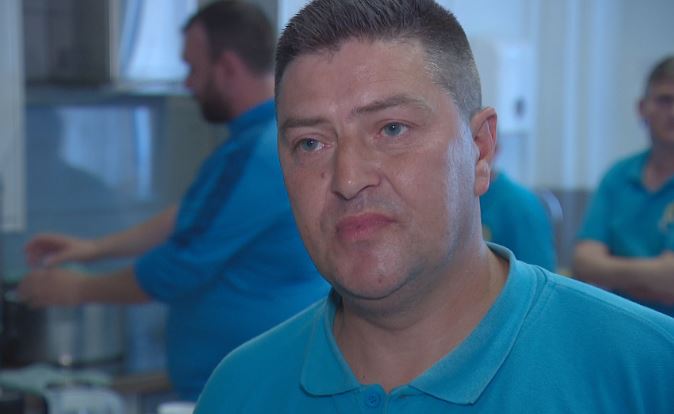 "If I didn't have all this, I'd probably still be out there in active addiction and I would die from it. There are no ifs or buts. By doing all this stuff, it's helped me immensely.
"My volunteering is about helping people coming from the streets, from addiction, from mental health problems. Like me, they are full of anxiety when they walk in through the door.
You've got to want recovery. It's not fairy dust, you can't just give them it."
John intends on continuing his volunteering, working on developing his skills through educational courses and making his way into paid employment.
"Coming here and doing all this work, my anxiety is better, my health's better, everything's better."
'My son is proud of me'
When John Martin's mother died last October, he "hit rock bottom".
John says he was "born" into a life of addiction and started using drugs at 13. His chaotic lifestyle saw him spend time in prison.
Despite coming off street drugs and only using methadone, he started using heavily again when grieving his mother's death. He was treated in a unit to stabilise his addiction in November last year and from there was referred to the network he now volunteers with.
"I'm in a happy place in my life now and my son is proud of me," he said. "It took a long time to realise that what you need is structure.
"This is the first job I've had. It might only be volunteering and I don't get paid, but I get paid in other ways. It's a good feeling to have people at your back who care and want you to do well with your life."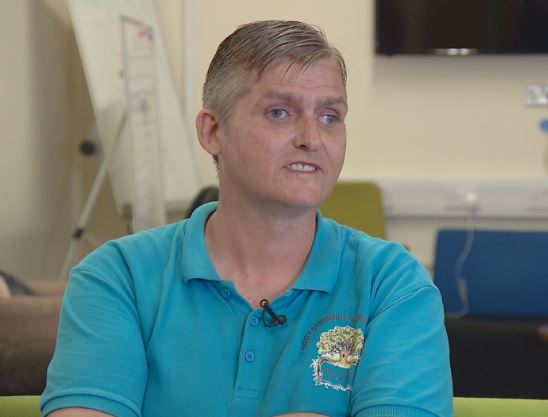 John is determined to continue his recovery to achieve abstinence.
"I hope to be totally off everything by next year, including methadone. I'm looking forward to that. That's my goal."
'They saved my life'
Donna O'Neill was studying nursing and working a care home when she slipped a disc.
She became hooked on the painkillers she was given by her doctor and within months was spending upwards of £500 a month buying other people's prescriptions.
Her addiction spiralled as she also turned to street drugs.
"My cousin drove me to the crisis centre," she said. "I was told I had to wait to be assessed but I was so bad they took me in that day.
"Then I came out and really needed other people in my life because I felt so alone. "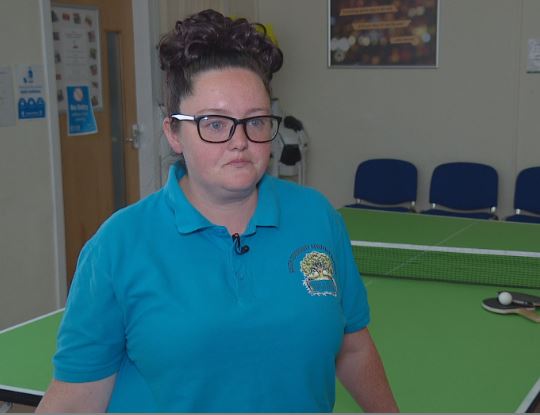 This led Donna to the network and through volunteering she has regained her confidence and her love of learning.
"They saved my life," she said. "I was at such a low point when I first came in here, I couldn't lift my head up.
"Before I went into the crisis centre, it was so hard trying to get help. A lot of people put it down to not trying hard enough; 'you don't want this, you love the drugs more than you love your family', but that's not true.
"I know that I'm not 100% fixed. It was when I tried to run that I failed the last time and that's not going to happen again. I can't put myself or my family through that again. I'll be doing it at a snail's pace and I'll get there in the end."
STV News is now on WhatsApp
Get all the latest news from around the country
Follow STV News
Follow STV News on WhatsApp
Scan the QR code on your mobile device for all the latest news from around the country