Reporting by Sharon Frew and Victoria Pease
A drop-in vaccination clinic in Glasgow has helped people in homeless and at-risk communities get their Covid jabs.
The weekly clinic at the Lodging House Mission in the Trongate area of the city has been helping people who don't have a permanent address, internet access or mobility problems to receive first and second doses of the coronavirus vaccine, alongside boosters and the flu jab.
Glasgow's Complex Needs Service, which supports around 450 people in the city, have been delivering the programme which has been an invaluable service for people like Christine.
Having previously struggled with drug addiction, she was living in hostels and without a permanent address was having issues getting a vaccination appointment.
"I've only had my first [vaccine], I've been on the phone trying to get one booked because I never had a CHI number and my address, I've had to come and look for a walk in one," she said.
"The drop in service is good because booking online is quite hard for people…if they don't have any internet access or they've not got their CHI number."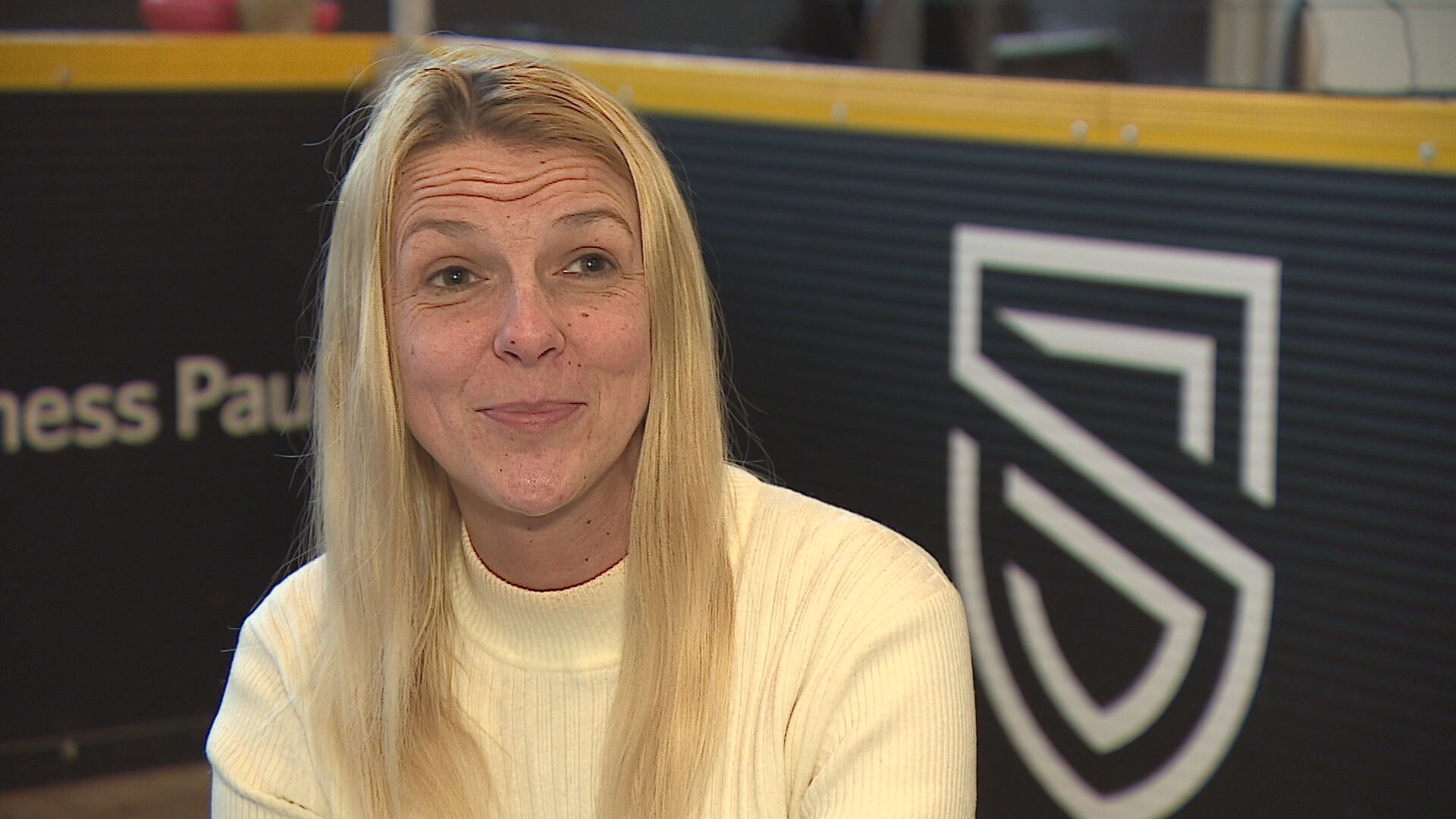 Adding that she is "relieved" to have finally had her second vaccine, Christine said she would tell other people about the service.
"I'm going to pass it on and tell people about it."
For Gerald, a drop in clinic was a more accessible option as he doesn't have internet access.
The 61-year-old said: "I just found it this morning, the place was open so I just thought I'd pop in and it's just round the corner. I'm very happy to get my booster.
"I've not got access [to the internet], so I was actually going to jump on a bus to Hampden Park tomorrow but when I heard this was open today I just thought why not and pop round the corner.
"I think it's a great idea, it's what i've been waiting on for the last couple of months, just a walk-in centre but I never heard of any.
"It's good this one has opened because I think a lot of people will turn up.
"Especially with the new variant going around, it's better to be safe than sorry."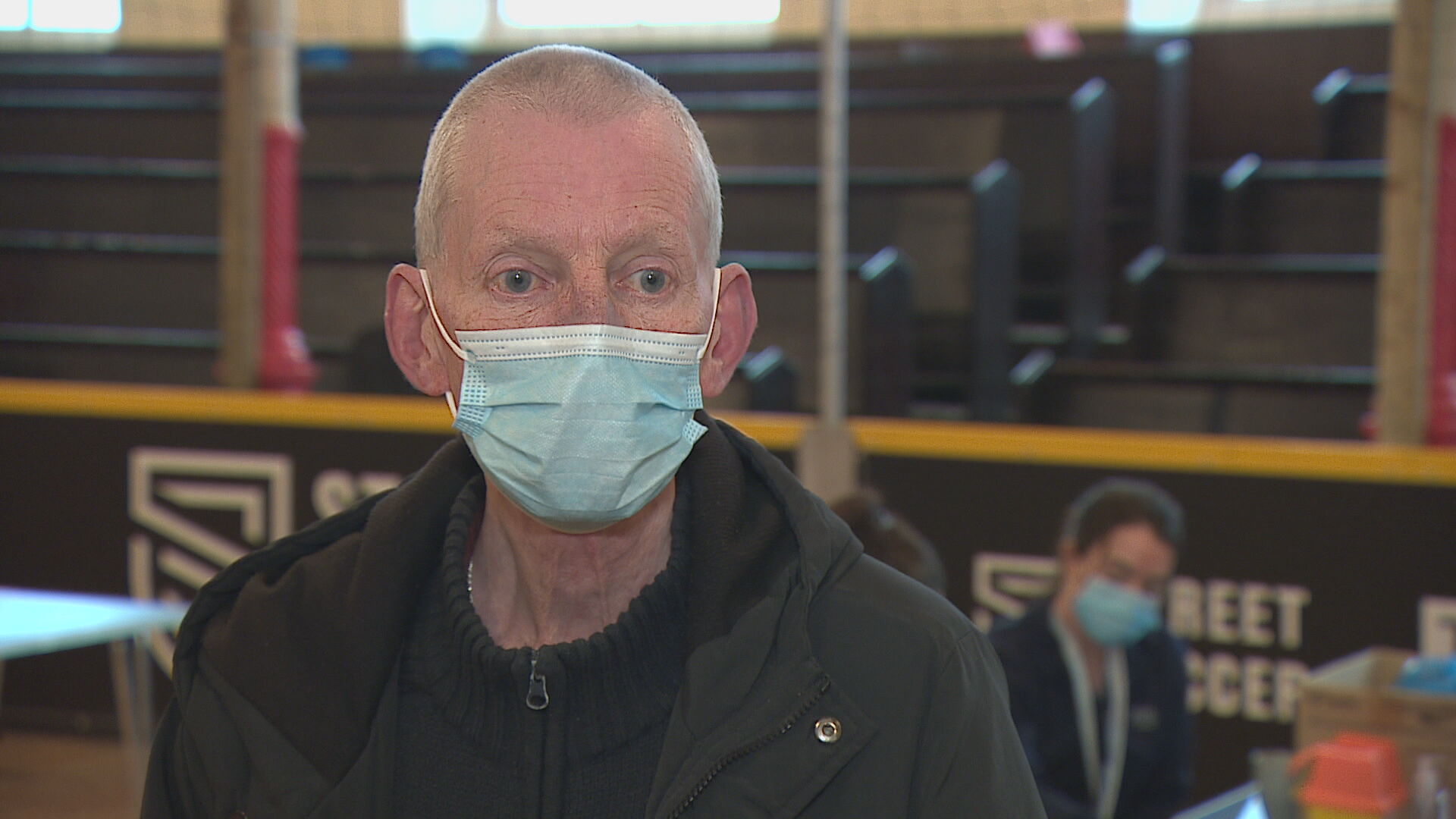 Meanwhile Paul, who visits the Lodging House Mission weekly for help with paperwork, said a lack of motivation had stopped him seeking out a vaccine appointment.
He said he saw the sign advertising the service and decided to get vaccinated on the day.
"This is my very first jab, I was on the street and saw the sign and thought 'I've been looking for one of these places', so I thought today is the day," he added.
Lisa Ross, service manager for Glasgow City's Health and Social Care Partnership's Complex Needs Service, said the clinic is helping vulnerable people who have struggled to get vaccine appointments in the past.
"This can be a population that can find it really difficult to access vaccines through the normal routes for clinics, a lot of people don't have access to the internet to book that online," she said.
"It's a population that we know have a lot of underlying health conditions and obviously we know to be able to make the vaccine as reliable as possible, we need to vaccinate as many people as possible and that includes the most vulnerable in our community."
Lisa added that vaccine drop-in clinics in safe spaces such as the Lodging House Mission help to access more people who may not seek out the service ordinarily.
"It's been very positive, we know that if you can take a service to a place where people need it, then they will engage with it and people have been really engaging with us."
June MacLeod, manager at the Lodging House Mission, said she was delighted that the drop-in clinic was helping to protect service users from coronavirus.
"If you have a chaotic life, making an appointment can be very, very difficult and it can also be very stressful," she said.
"When you take that stress away, and it's here, people can access it as they need it, that makes perfect sense to me.
"I'm looking forward to seeing how things progress in future weeks."