A gritter driver was left "shaken" after his vehicle overturned on black ice.
The crash happened near the village of Catacol on the isle of Arran on Monday, February 8.
A recovery operation was launched to retrieve the gritter, named Snowlaf, from the edge of the road.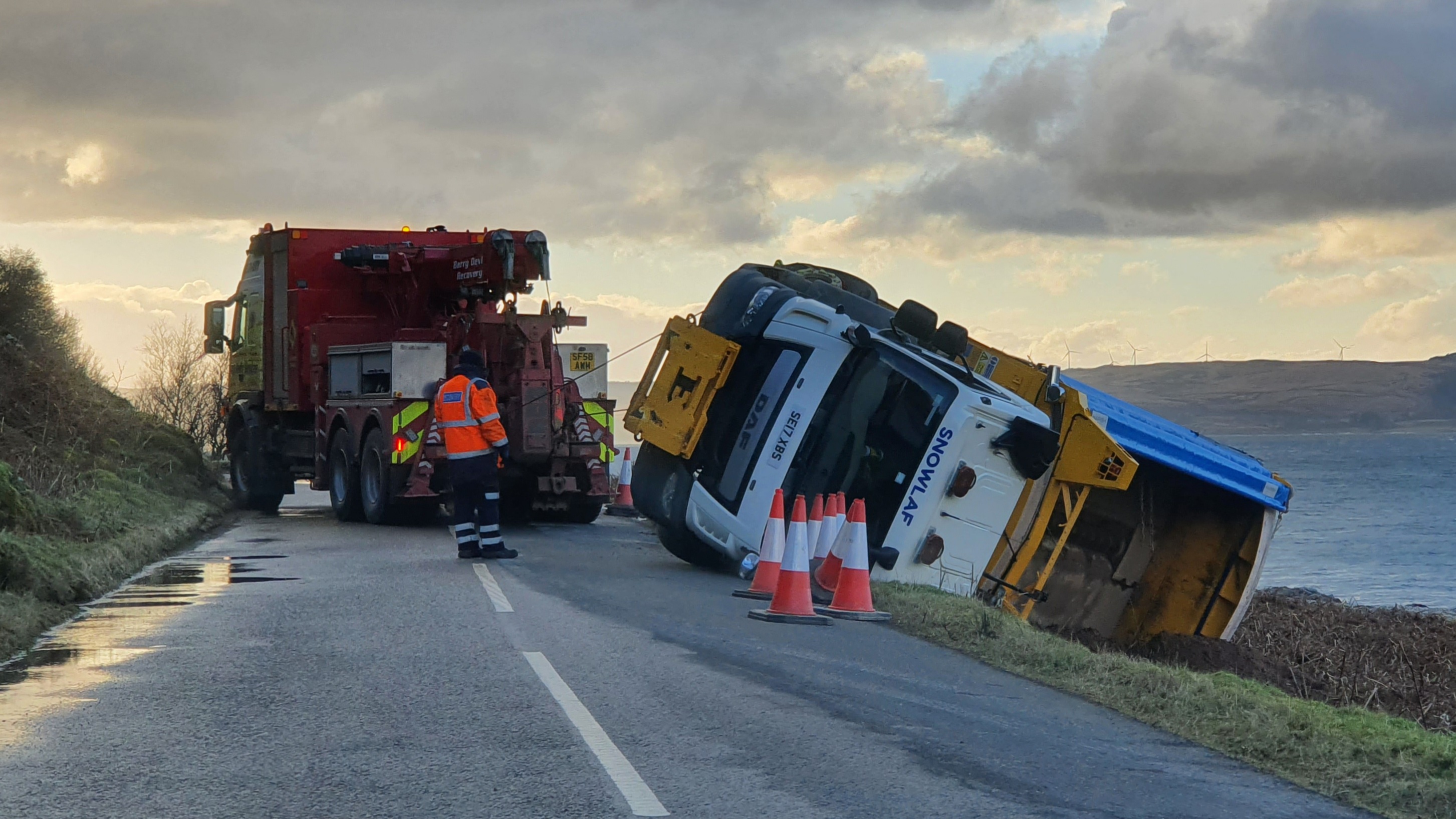 North Ayrshire Council confirmed the driver was not harmed and that a replacement vehicle would be dispatched while Snowlaf undergoes repairs.
A council spokesperson said: "We can confirm that one of our gritters went off the road yesterday after encountering some black ice.
"The driver was understandably shaken by the incident, but thankfully was not harmed.
"A replacement vehicle will be in use while repairs are being carried out to the damaged vehicle.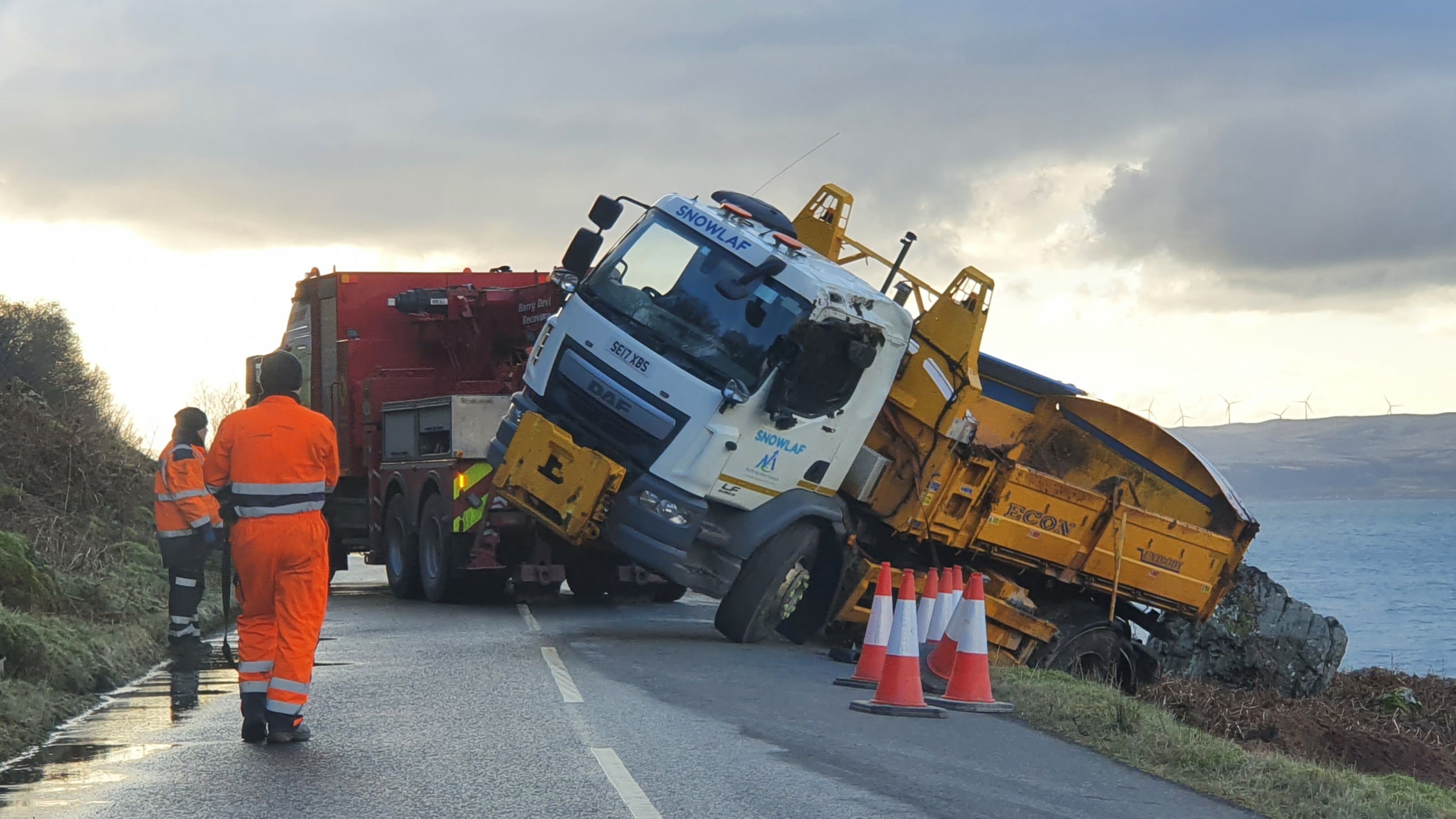 "From October to April, our roads team constantly monitor weather forecast information and our fleet of gritting vehicles and snow ploughs are on 24 hours standby.
"When snow and ice is forecast, we operate a priority system to ensure the most important and busiest routs are treated first."