People's memories of trips 'doon the watter' are being celebrated in a new exhibition about seaside resorts visited during the Glasgow Fair.
Dream Destinations, at the Scottish Maritime Museum in Irvine, looks at the popularity of sailing to locations like Largs, Gourock and Dunoon in the golden era of steamboat travel.
It includes four images by photographer, Alan Dimmick, who has been to Millport on holiday every year since he was a child.
"When I was really young we used to get the train to Wemyss bay station, which was this really beautiful station.
"I remember the excitement of queueing up and then getting the ferry down to Millport.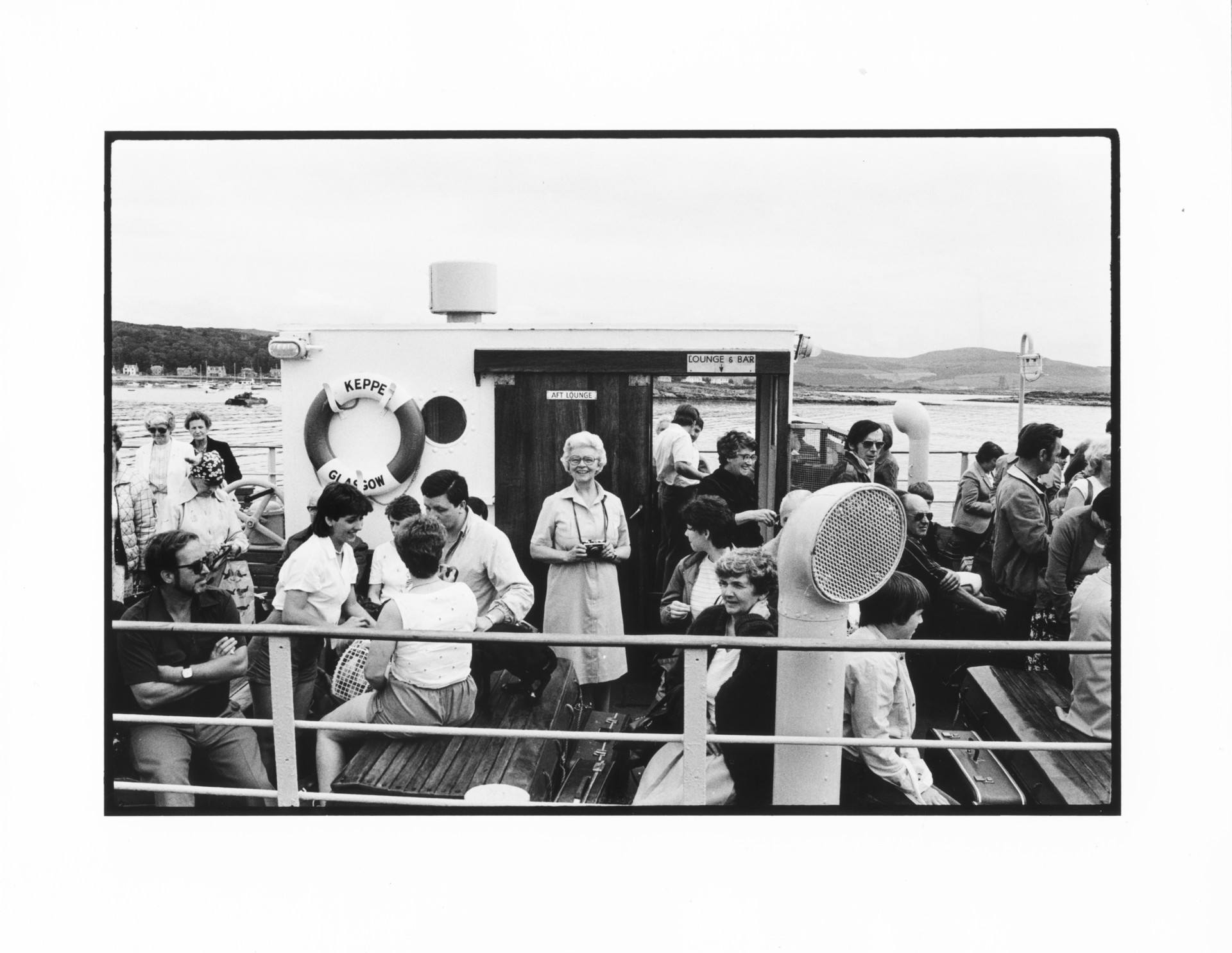 "Once you were on the island it was like a kind of magical place," he says.
Alan's images feature people waiting at the pier in Millport as well as one of his mother as the boat is docking.
"I think the one of my mum is everyone's favourite because the way that she's standing in front of the door and the way that there's a lot of eye contact going on.
"Even though she's amongst a crowd of people you instantly go to her and she looks really happy to be arriving at the pier," he added.
Around 90% of what is on display at the exhibition comes from the Scottish Maritime Museum's archive.
Amongst them are a number of travel posters.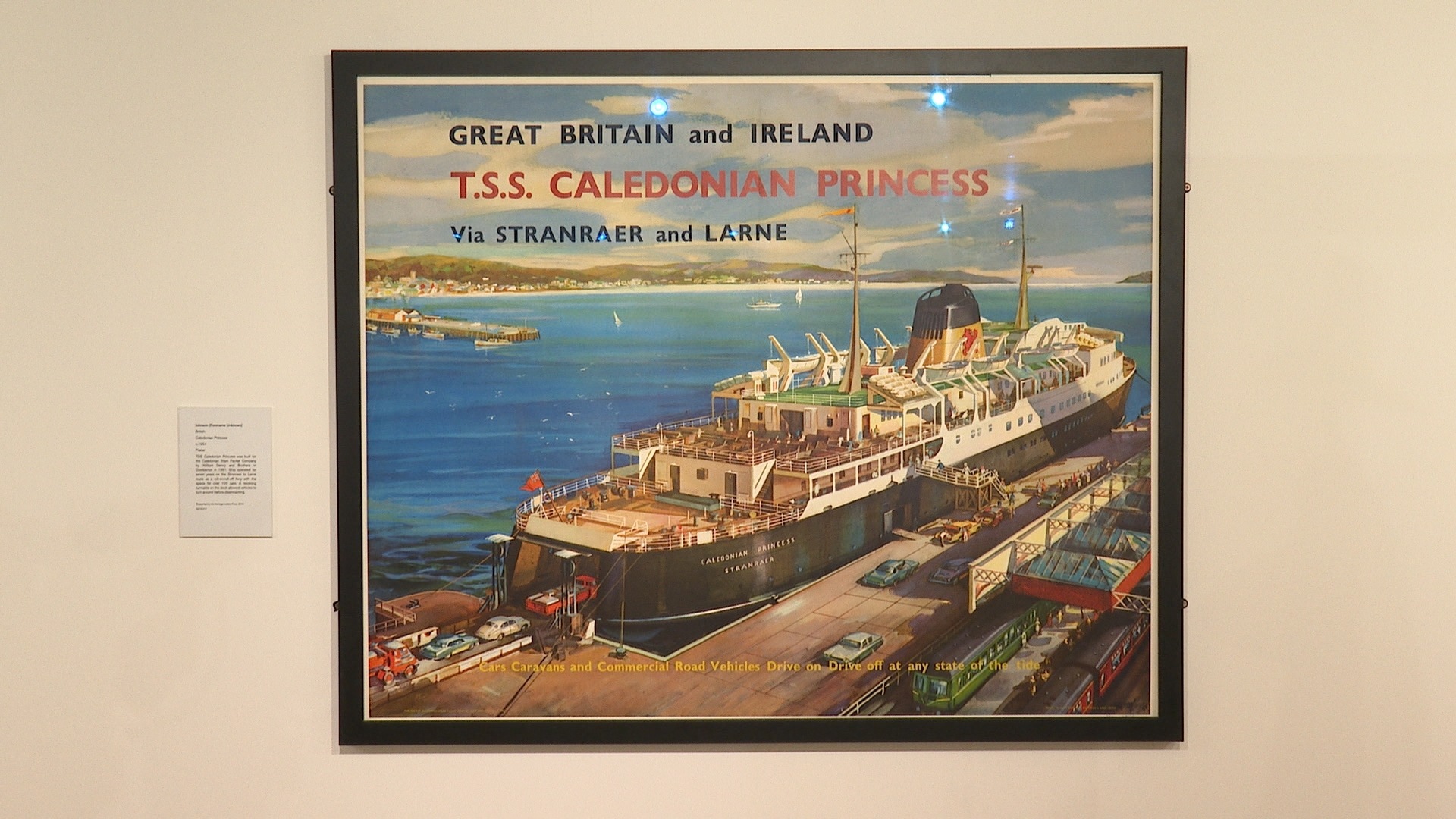 David Mann, Scottish Maritime Museum, said: "They got real life artists to draw real life drawings and then adapt them and change them and use them in different styles.
"The posters that we have are in such great condition that they're so colourful, so bright, particularly the Rothesay poster in the exhibition which is 1927 and was shipped over from America and it looks fantastic."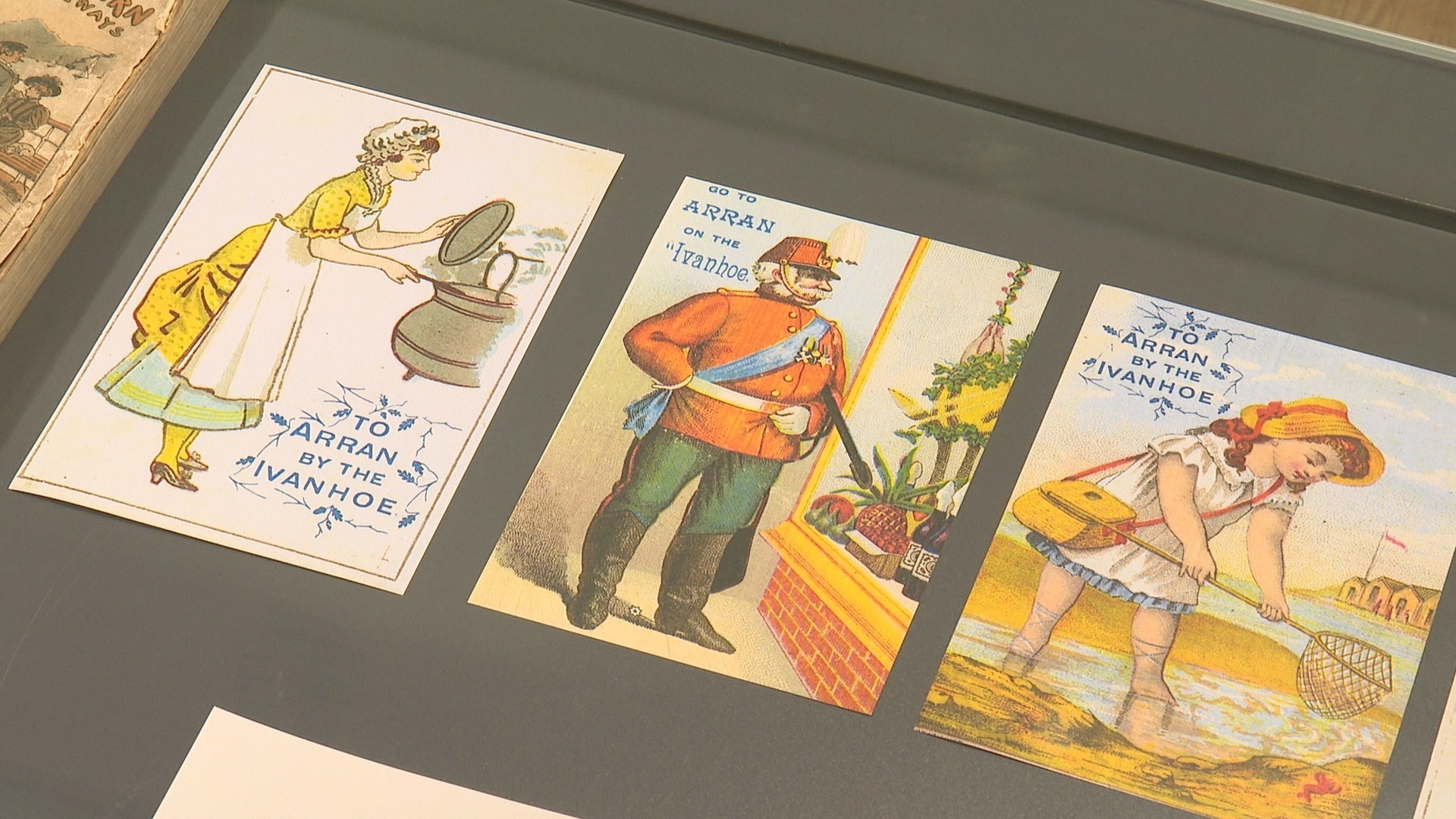 Eva Bukowska, curator, said: "This exhibition is dedicated to Scotland's most popular staycation era, well known by 'doon the watter'.
"We wanted to show all of the visitors our stunning collections of the beautiful travel posters, photographs, pamphlets and some paintings of the famous Scottish artists and colourists.
"It's just to celebrate the beautiful Scottish sceneries and landscapes."
The exhibition is running at the Scottish Maritime Museum until October 1.