A Glasgow secondary school has received a brand new piano for its music department thanks to a substantial donation from former pupils Jim Kerr and Charlie Burchill.
The duo, who are the respective lead singer and guitarist of rock band Simple Minds, decided to get involved with Holyrood Secondary School's 'sponsor a key' fundraiser.
The white piano features the names 36 Scottish artists including Gerry Rafferty, Franz Ferdinand, Biffy Clyro and Lewis Capaldi.
Travis are also mentioned – their lead singer Fran Healy also attended Holyrood.
Ali Simpson, principal teacher of music at Holyrood Secondary, said: "In November, we launched a fundraiser that was really well-received by the local community.
"We had staff and families, alumni and local businesses who all sponsored keys and made donations.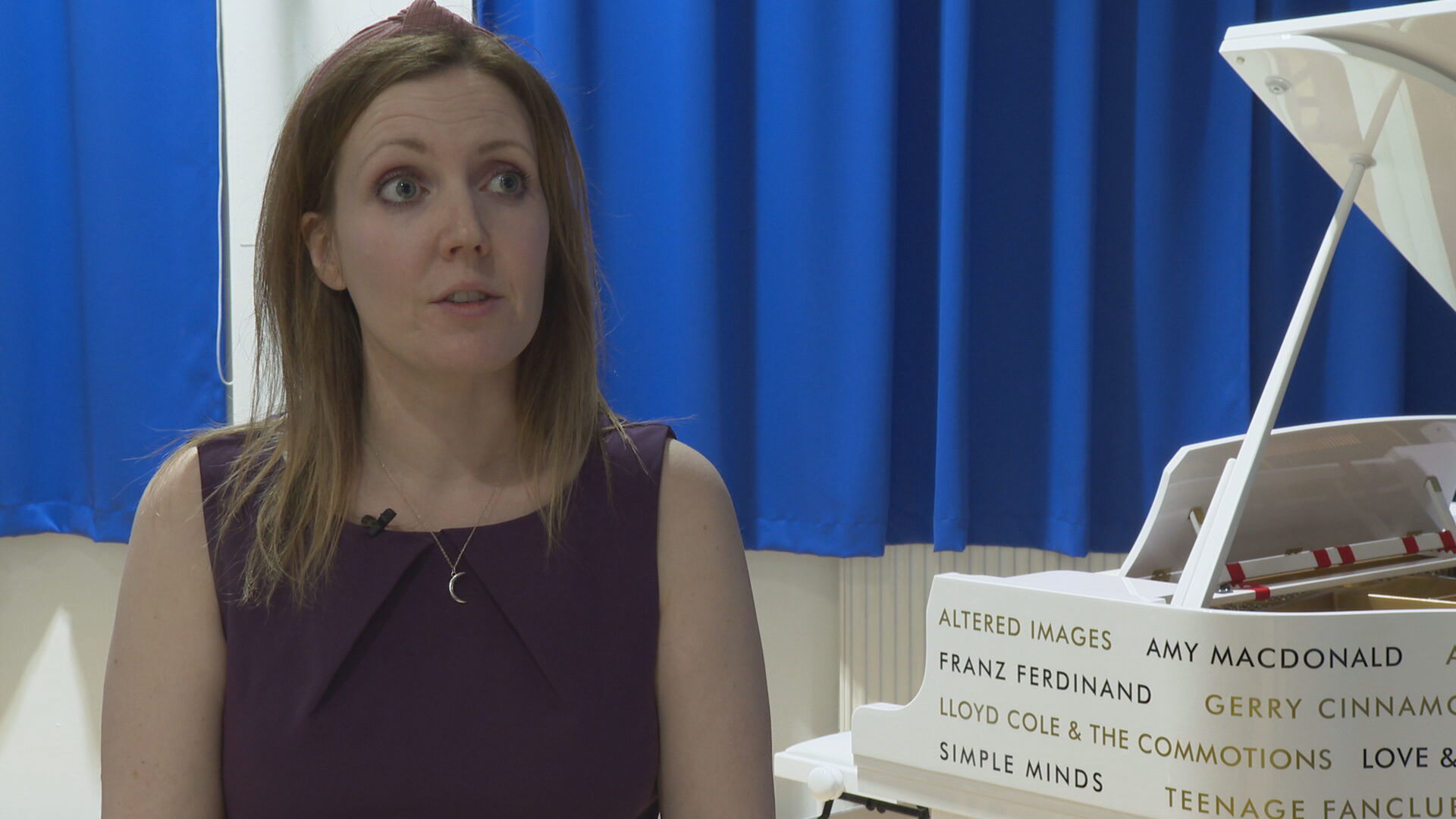 "Our original plan was that we would buy a second-hand instrument from Gumtree. However, with the amazing donation we've been able to buy a brand new instrument of really high quality, much more than we could ever have dreamed when we started this.
"We were absolutely gobsmacked, we couldn't believe it. We were delighted and it was really nice to think that they had enjoyed their time at Holyrood and that they have not forgotten about us and we'll not forget about you.
"I think it is really inspirational for our young people to know that successful musical careers have started here and I'm sure will again."
The school, located in the Govanhill area of Glasgow's Southside, posted a heartfelt message of thanks on social media after receiving the donation from Simple Minds.
The money meant Holyrood exceeded its target "by some way" and allowed them to purchase an instrument "four or five times the quality we initially planned".
Simple Minds organised the name transfers on the piano before it was delivered to Holyrood. It features the names of 36 artists in total.
Some of the pupils gave a rendition of Simple Minds' classic song Don't You (Forget About Me) – immortalised in the movie The Breakfast Club – at the school on Friday.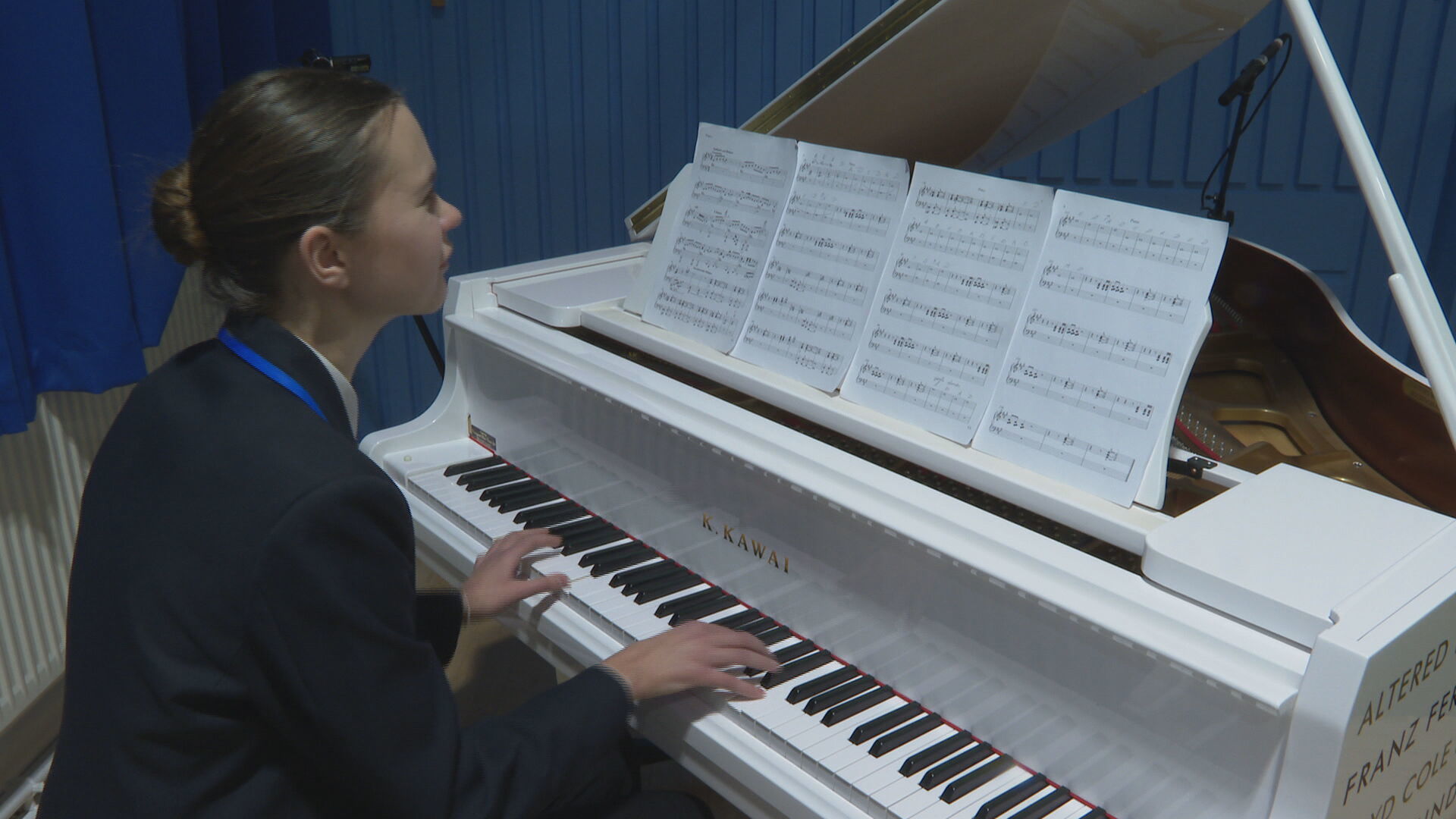 Among those performing was Elina Purina, who is going to study piano at the Royal Conservatoire of Scotland next session, and Enzo Keyan.
Enzo said: "I feel really grateful, it's a new experience, everything feels new. It gives great energy to everyone, to keep practising and get better.
"We have a concert in June, it will motivate a lot of people to come and practice and get something new out of it."