A bizarre new shop has opened on Ayr's High Street where nothing is for sale.
Situated in a former butchers shop, the weird and wonderful Don't Buy Mi is capturing locals' imagination with creepy dolls, upside down signs, graffiti-covered walls and an animated film, all created by Rachel MacLean.
The Scottish artist has exhibited all over the world including Venice, Italy and the National Galleries of Scotland, and was commissioned to install upside mimi ᴉɯᴉɯ uʍop at Jupiter Artland in 2021.
After the success of a similar shop in Perth last year, another has opened in the High Street in Ayr, which was voted the second worst in Scotland in 2017.
She told STV News: "I'm interested in shops in as a location for art.
"You engage with them differently because it's not a gallery and there is not the same barrier to access.
"Also, I wanted to comment on the decline of the high street, the experience of many towns and cities in the UK post-Brexit and post austerity are feeling a sense of decline.
"Ayr is a really interesting place. It's been a market town for 800 years to go and buy and trade.
"The shop is kind of inverted and perverted, with signs that say 'don't buy me'. It's this resistance to that process."
Rachel explains her project aims to challenge consumerist culture and subvert ideas of beauty.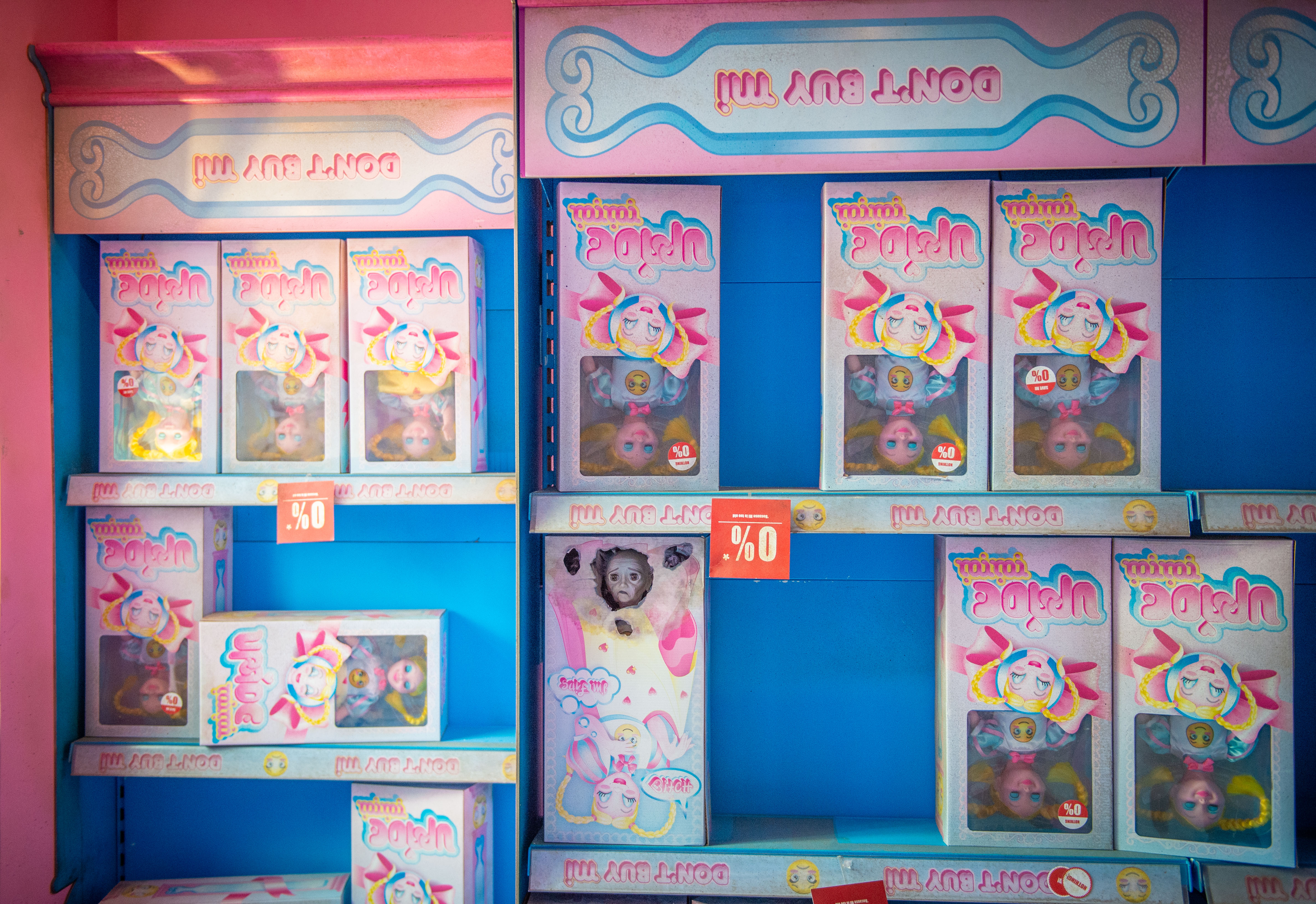 "It's shifting perception in reality in a banal way. A closed-down shop makes people question things," she added.
"So much consumerism sells beauty which is totally unachievable on purpose. If you could buy something and achieve it, you'd stop needing to buy things.
"Don't Buy Mi is ugly, dirty and decrepit on purpose."
Young people dubbed Orbiteers have been recruited from across Scotland to work on the project.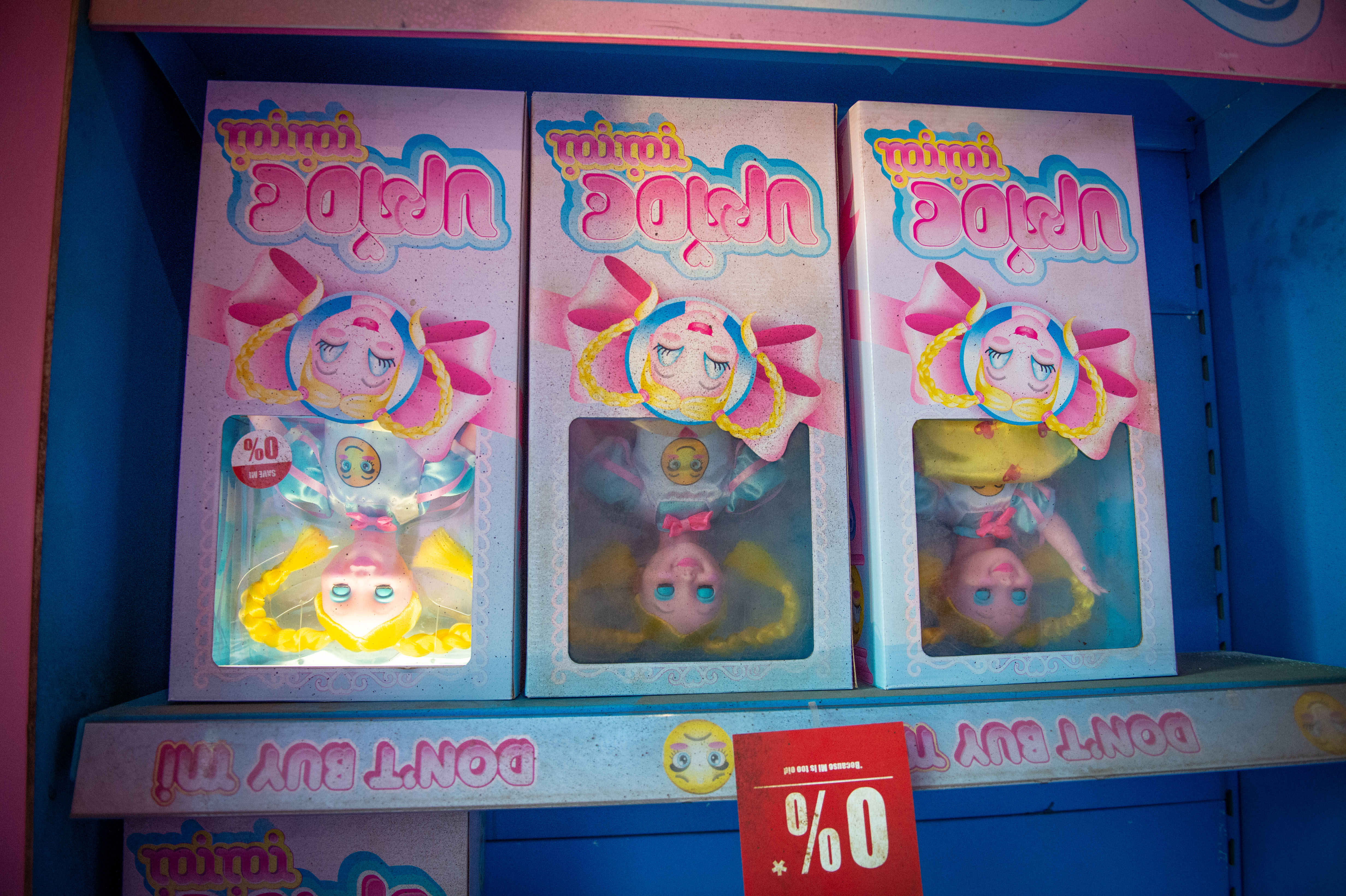 Briagh Parker studies advanced higher art at Belmont Academy and has been volunteering with the project.
She said: "I love how subjective it is. It's not your usual type of art you would expect to see.
"It really inspired me to join. It's something I've been really passionate about."
Head of Exhibitions and Learning Programmes at Jupiter Artland, Claire Feeley said: "We piloted it in Perth and were blown away the reaction.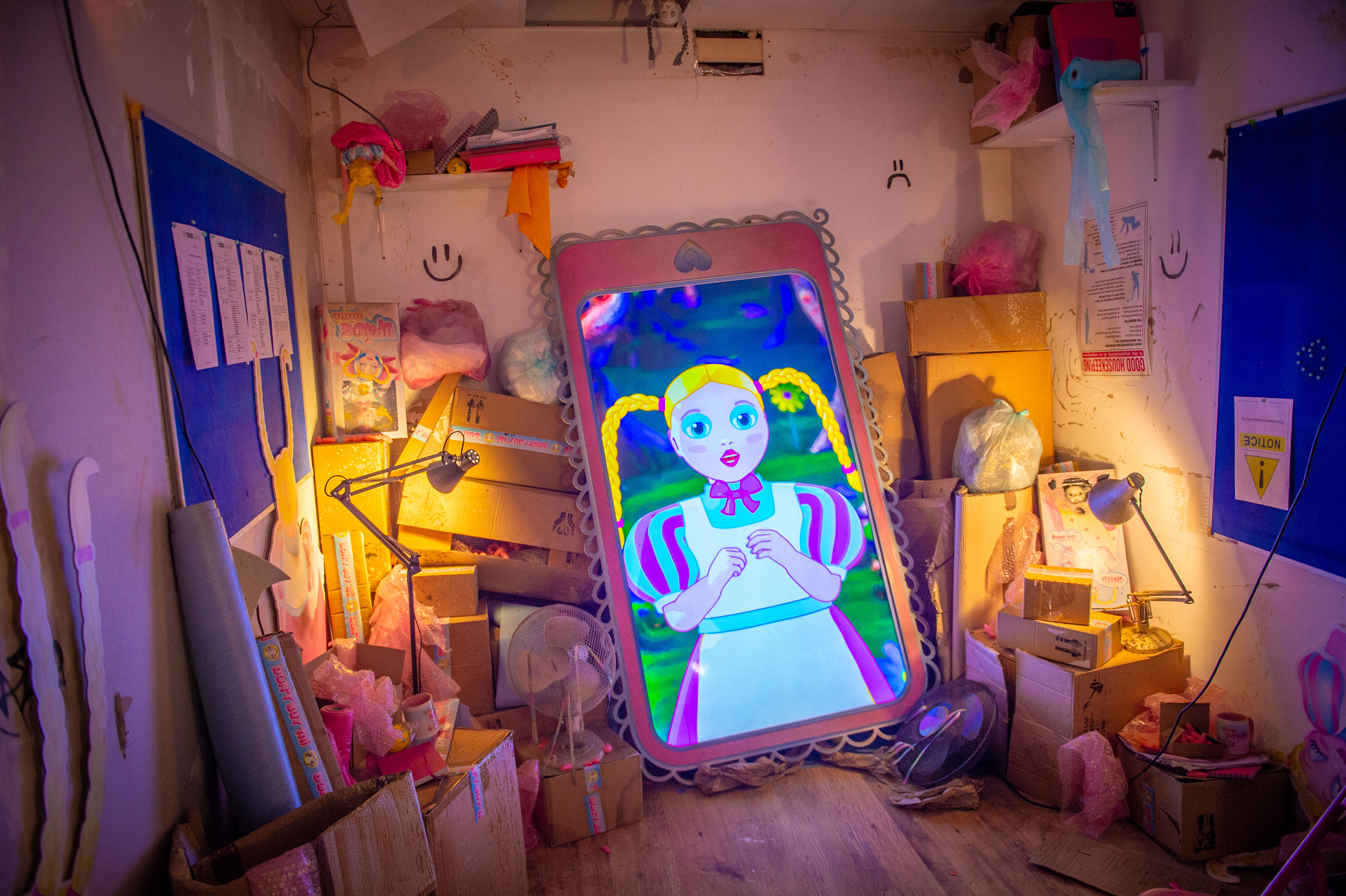 "Culture belongs to everyone, not just in traditional places like galleries and museums, but out in civic space.
"It can create a conversation about the towns and cities we want to live in and how we want culture to flourish in our cities.
"There's something really empowering about taking over public space and that's why young people are at the forefront of our programme. It's their voices we are trying to amplify."
STV News is now on WhatsApp
Get all the latest news from around the country
Follow STV News
Follow STV News on WhatsApp
Scan the QR code on your mobile device for all the latest news from around the country