Drivers have been warned of delays after a bull wandered down the M8.
The animal made its way down the road near to Junction 30.
Police confirmed they reached the bull safely and called for the local farmer to assist, after it did not "acknowledge" the officers.
A social media post warned drivers there may be delays.
The post read: "Officers from #GlasgowRP are assisting with this #bull which has managed to wander onto the #M8 near #J30.
"Despite calling its name on its tag it didn't seem to acknowledge us and we're awaiting the local farmer to assist.
"There may be delays as you pass for safety. #Nobullplease."
It is the latest in a series of incidents involving cattle causing transport chaos.
Earlier this month, train services were delayed after a cow was spotted walking down the tracks in Milngavie.
A social media user posted a photo of the cow at Hillfoot Station in Bearsden.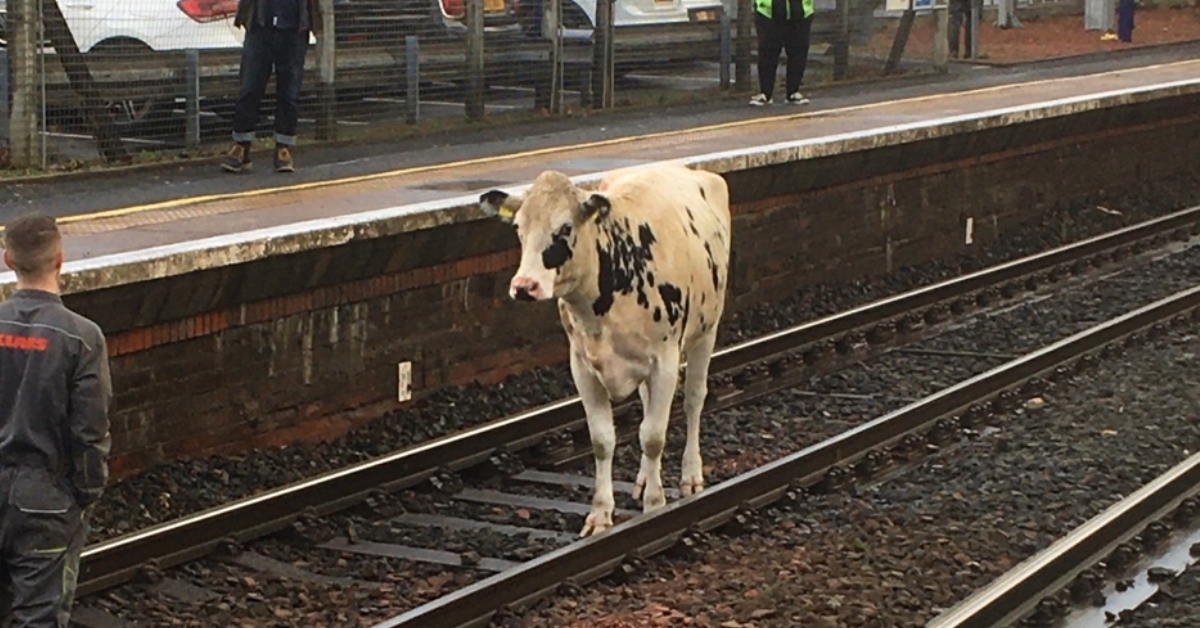 In June, a calf was spotted "waiting on the next train" in Glasgow.
The animal was captured by ScotRail's CCTV standing in the outdoor shelter of Pollokshaws West station on Monday evening.
The images of the odd sight were uploaded to ScotRail's Twitter account as the animal waited for "the next train to Cowdenbeef".
Clare, a CCTV operator for Scotrail, said the cow-muter "came in, ate some plants, had a wee wander, licked his reflection in the shelter and made his way back to the field".
Network Rail later confirmed that staff had attended the area and secured the fence to ensure the cow was safe.
Earlier in June, train services were suspended after a wayward bull wandered onto the tracks between Bishopton and Paisley St James.
Services between Gourock, Wemyss Bay, and Glasgow Central were suspended from around 8.45pm as Network Rail and British Transport Police officers attempted to remove the rogue animal.