A show described as a "love letter" to legendary comedian Billy Connolly is preparing to go on tour across the country.
Dear Billy sees actor and writer Gary McNair share stories about the Big Yin, gathered from dozens of people across Scotland.
A research team spoke to locals in a number of places associated with Billy including Glasgow's Sauchiehall Street, Govan and bingo halls.
"Everywhere you go in the world, people have a Billy story," Gary said.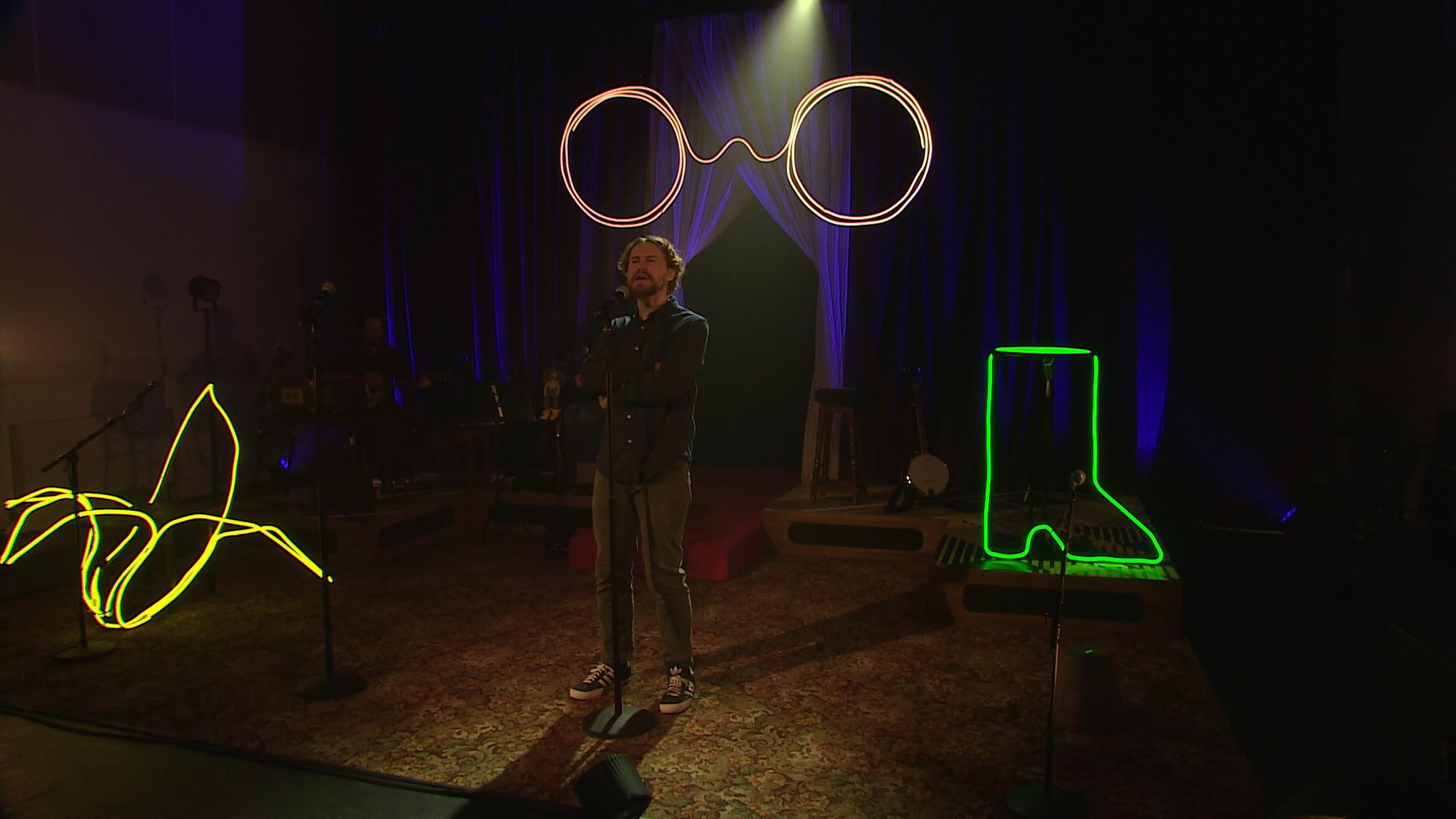 "I am not becoming him, no one can do that, they're big banana shoes I dare not fill and never could, nor could anyone.
"What we're doing rather is I'm becoming about 60, 70 a hundred other people who have contributed their story about him.
"There's something about him that brings out a certain quality in people that want to share that story about him, so there's a quality of him that we bring together.
"We're giving you who he is to everybody in a very Billy-ish way."
The show, produced by the National Theatre of Scotland, includes music performed by Simon Liddell and Jill O'Sullivan.
The set also features iconic Billy Connolly imagery which Gary describes as being "like a magical portal of Billy-ness" including his glasses and famous banana boots.
Stories people share while the production is touring will also be added to the show during the run.
"Already this week I've had six or seven messages saying 'I need to tell you my Dad's Billy story from back in the 70s'.
"The show is that, it is this big collage, this big mural, this tapestry of what Billy means to people so there's never a point where you stop finding new gems, new things, so it will always be open, it'll always have room to breathe for new stuff."
The unique production has been in the works for around four years and includes funny and moving tales about him.
Joe Douglas, Director, Dear Billy said: "Throughout all this you're thinking about how do you reflect the enormous personality and human that is Billy Connolly in a show?
"Pace is really important, colour is important, his sense of style and kind of being windswept and interesting.
"As soon as you say 'oh it's about Billy Connolly, that's why I want to speak to you', that's why you're shoving a microphone in someone's face – they light up.
"There's an instant warmth and affection and that's what we're tyring to convey with the show, get that sense of the love this country has for Billy Connolly."
The production is touring at the following venues: Palace Theatre, Kilmarnock Tue May 16; Traverse Theatre, Edinburgh Thurs to Sat May 18-20; Ayr Gaiety Tues May 23; Dundee Rep Wed May 24; Barn Banchory Thurs May 25; East Kilbride Arts Centre Tues May 30; Heart of Hawick Fri June 2; Theatre Royal Dumfries Sat June 3; Lyth Arts Centre Tues June 6 & Wed June 7; Strathpeffer Pavilion Thurs June 8; Nairn Community & Arts Centre Fri June 9; Byre Theatre, St Andrews Sat June 10; Lanternhouse, Cumbernauld Wed June 14; Barrfields Pavilion, Largs Fri June 16; Dunoon Burgh Hall Sat June 17; Perth Theatre Tue June 20; Kings Theatre Glasgow Thurs to Sat June 22-24.