A Glasgow bakery owned by a Ukrainian man has raised thousands of pounds to support relief efforts in the war-hit nation.
Hundreds of Scots queued outside Deanston Bakery in the south of the city on Sunday, eager to pick up some delicious treats to raise money for charity to support people in Ukraine.
Serving up Ukrainian baked goods as well as cups of traditional soup Borscht, the stall was also teaming with brightly coloured empire biscuits in the colours of the Ukrainian flag.
Dozens of local businesses also got involved in the fundraiser, donating baked goods and drinks as well as raffle prizes.
Owner Yuriy Kachak has lived in Scotland for almost two decades and has been running the bakery for four years.
He still has family and friends in Ukraine and said they are "relatively safe but there is a general sense of fear".
"My general feelings are feeling very lost. I don't really know what to do but doing something keeps you busy. You feel anger and a certain element of guilt. Many people feel like that but you do what you can," he told STV News.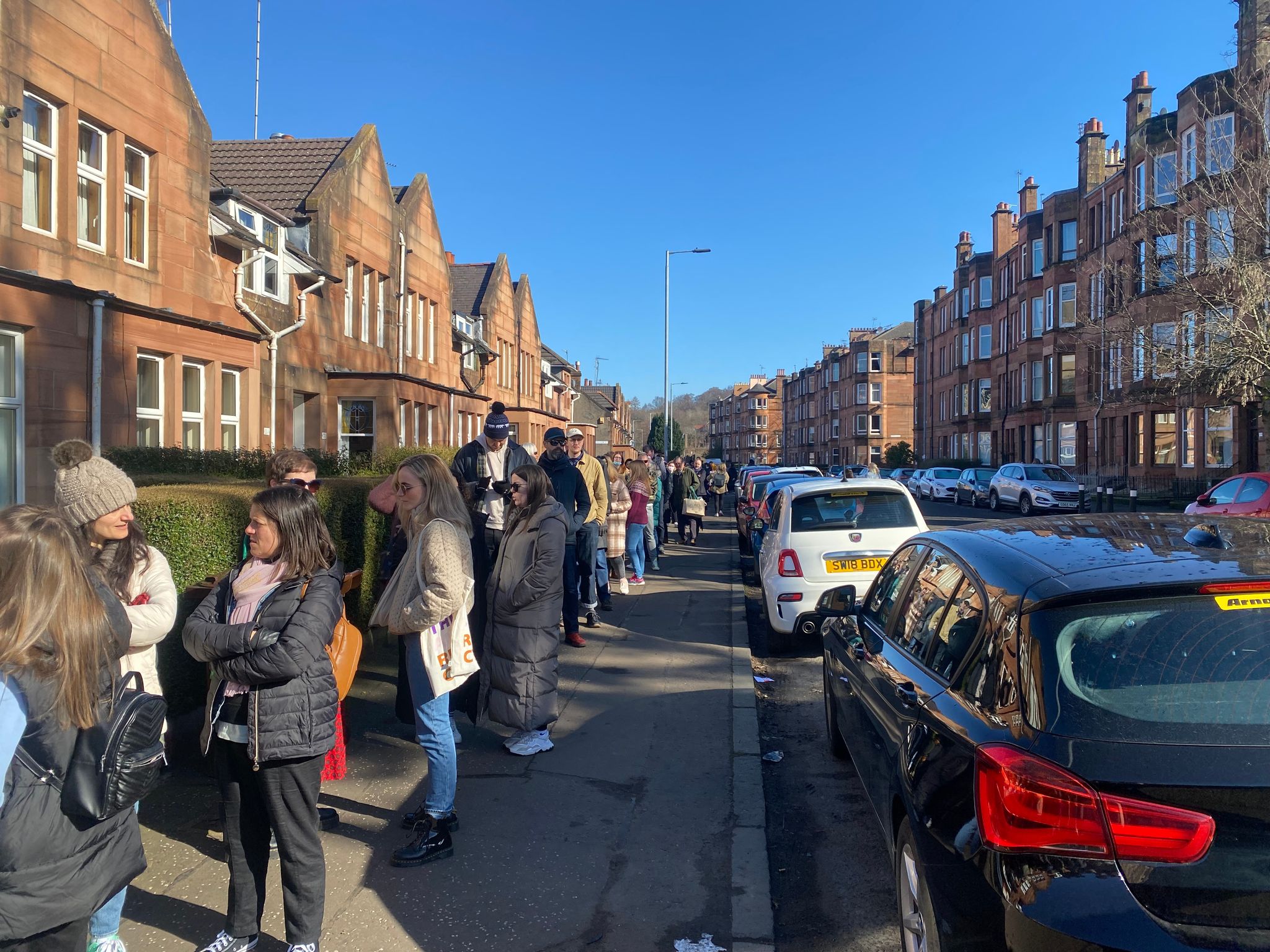 Yuriy said he was shocked by the number of local businesses who wanted to help when he announced he was holding a fundraising bake sale.
"I thought one or two local businesses would join us but loads joined and the support was overwhelming," he added.
"Right from the beginning I didn't want this to be about us as a business. We wanted to welcome anyone who wanted to join in. We are doing it differently today than usual, there are Ukrainian dishes and people are donating all sorts of things like empire biscuits.
"Baking always gets people together and at a time like this it's for a great cause. The community here is great, people are so kind and generous."