A Glasgow bridal store has entered its final week, with items for as little as £1, after its US owners declared bankruptcy.
David's Bridal, at Braehead Shopping Centre, launched its massive closing-down sale in May, with discounts of at least 50% on all items that a bride may want to purchase off the rack.
Signs in the store's windows advertise prices of up to £2,499 slashed down to £250, and items for as little as £1.
The shop will be open from 10.30am until 6.30pm on Wednesday, Thursday and Friday; from 9am until 5pm on Saturday; and from 11am until 4pm on Sunday.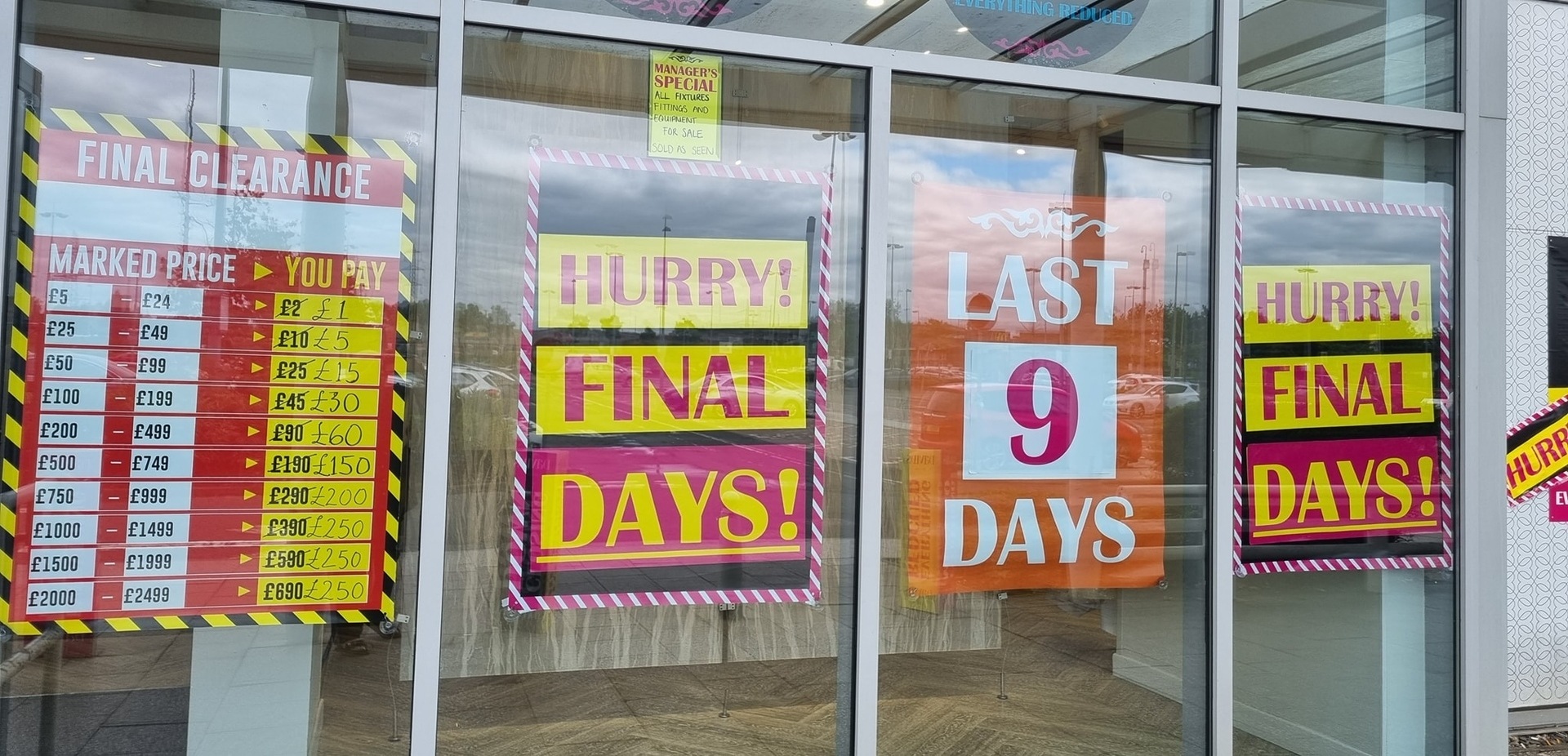 In its final two days, the Braehead location will be open from 10.30am until 6.30pm on Monday, and 10.30am until 6pm on Tuesday.
Aside from its Glasgow store, David's Bridal is also closing down its locations in Birmingham, Watford and London, which employed more than 150 people.
The global bridal chain's US owners declared bankruptcy in April, with its UK operations collapsing into administration.
Its 195 US shops will continue trading after the firm was bought out by CION Investment Corporation on July 24.
The move will preserve 7,000 jobs across America, with CION investing $20m US to fund future growth and has taken on all bankruptcy-related liabilities.
Jim Marcum, CEO of David's Bridal said: "We believe that the results of our competitive sale process represent the best outcome for our stakeholders, as it provides us with the time and resources to drive forward in implementing our strategic vision.
"I would like to thank our valued employees, who we call Dream Makers, for their extraordinary devotion to creating magical moments for our customers.
"In our 70-year history, we have dressed more than 70 million customers for the best and most memorable moments of their lives, and we expect to be dressing millions more for decades to come."