"Nicholas Rossi came to Scotland to hide – we have come here to live."
Former US prosecutor David Leavitt delivers his intention with a smile as he looks out over Loch Long from the turret of the Scottish castle he is now transforming into his dream family home.
The Utah lawyer was behind initial efforts to extradite fugitive Nicholas Rossi from Scotland, a case that continues to generate headlines on both sides of the Atlantic.
Leavitt says it was losing his bid to be re-elected as county attorney last summer that finally allowed him to follow his dream of restoring an historic castle.
He stepped down from his post in January and is now the proud owner of Knockderry Castle in Cove, near Helensburgh.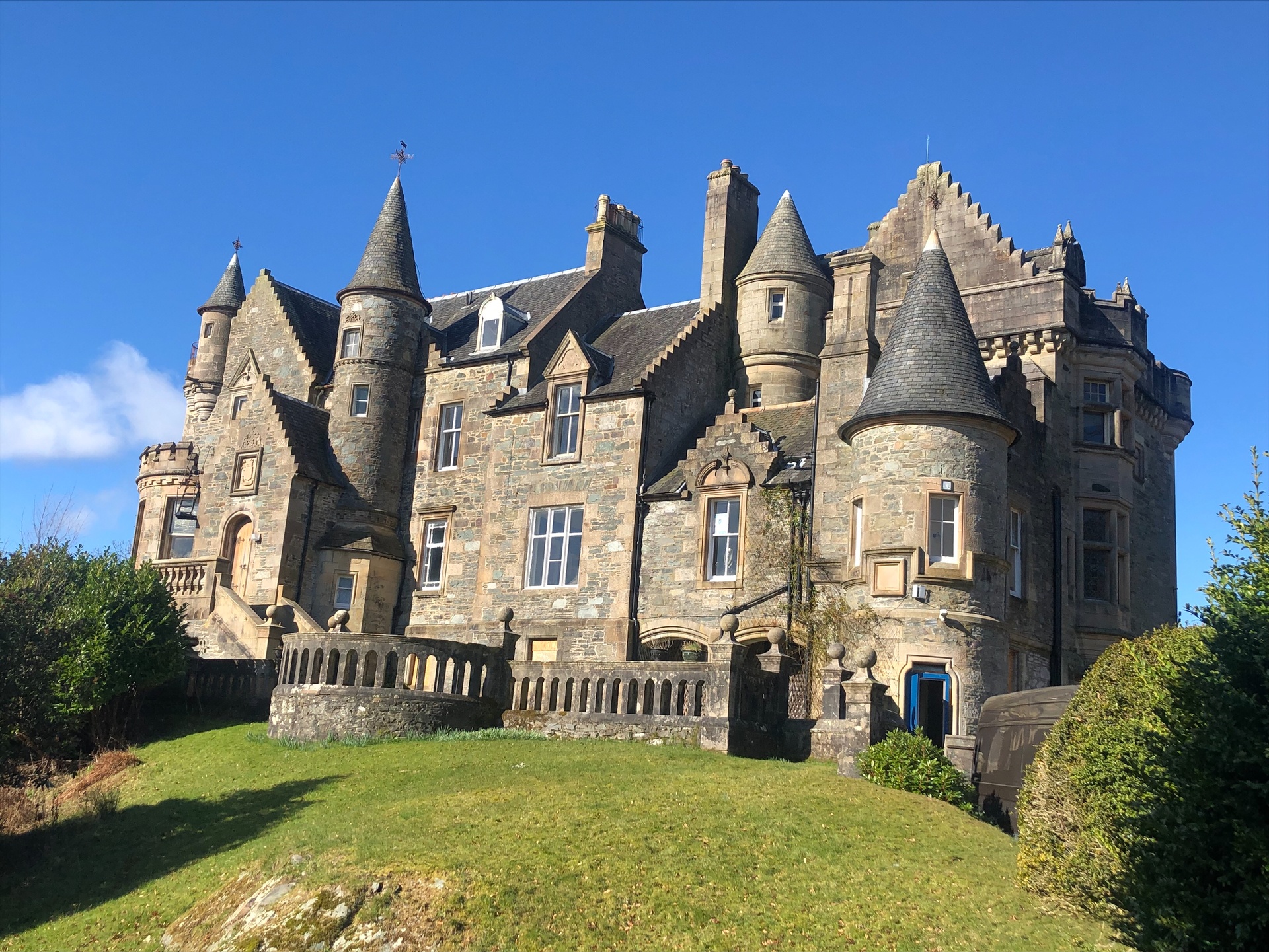 The purchase is the latest twist in not only the long-running extradition case, but also one of Scotland's longest bankruptcy battles.
"Yes, I agree there have been lots of twists," he says. "Sometimes life is stranger than fiction.
"Scotland was always on the top of our list, but the fact Nicholas Rossi was in a jail 50 miles from here nearly kept us from buying Knockderry.
"Quite frankly, we knew there would be a day when we'd be sitting in the middle of the castle answering questions about what was going on, but then we realised our dreams are our dreams."
The former prosecutor describes the Rossi extradition case as "one of the most important" he worked on. He had already lost his bid to be re-elected when his wife spotted Knockderry castle for sale online, with a price tag of £1.2m.
"There is a big difference already to this building from when we purchased it to when we first arrived a few months ago. Water was streaming down the walls of the beautiful main room, and we realised the value of this castle is diminishing daily."
The Leavitts were also close to walking away from the sale after discovering more about Knockderry's history. The previous owners were evicted after a 22-year bankruptcy case that began with a dispute over a debt of £230.
"I think the facts surrounding this bankruptcy that ultimately resulted in the sale of the castle speaks as much to the problems in Scottish legal process as it does the debtors issues.
"We viewed this as an opportunity to save a historic and spectacular building.
"We are going to make this our family home. We have nine children and a growing number of grandchildren. We want to make this a place of peace, so they know wherever they are living in the world, this is home."
As Utah county attorney, Leavitt filed charges against Rossi after identifying him as a suspect in a rape case dating back to 2008. Extradition proceedings began when authorities traced Rossi to a Glasgow hospital where he was being treated for Covid. The 35-year-old, who was arrested, claims he is the victim of mistaken identity.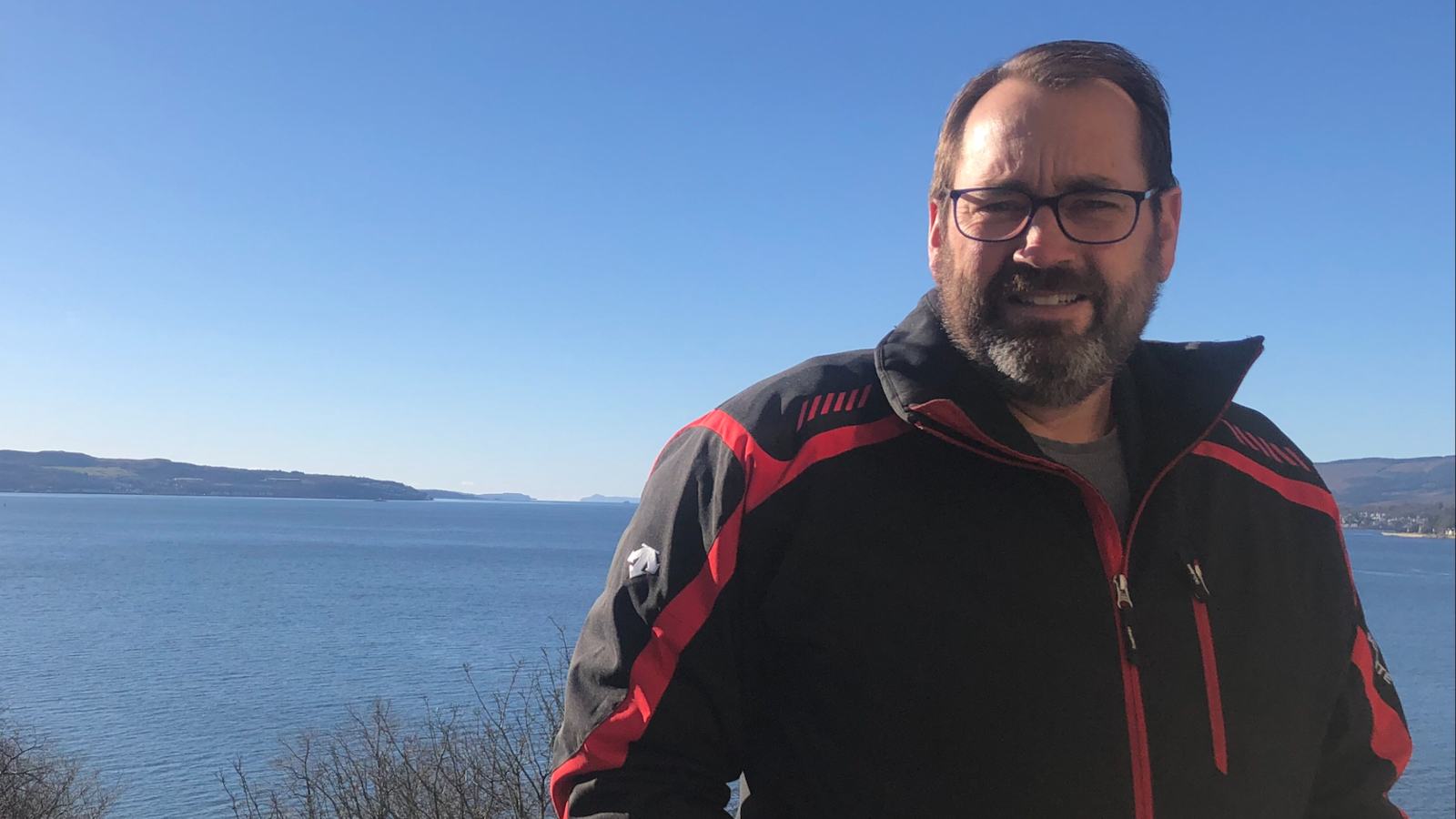 In the midst of his re-election campaign last year, Leavitt was forced to defend himself against a smear campaign he believes was orchestrated by the man fighting extradition from Scotland. He says he was forced to hold a press conference to shut down allegations of ritualistic child sex abuse and cannibalism.
"Without question, I lost the election in part because of Nicholas Rossi. The larger picture is the American criminal justice system is on fire in disfunction. I had the choice of whether I wanted the headline to be that I was accused of being a cannibal or whether I wanted the headline to be something a bit more palatable.
"The truth is, since losing the election, I feel a satisfaction that I stood up for what was right. I protected the public on my watch in a way that no-one else had ever done with Nicholas Rossi.
"If you think through the allegations that he has made throughout the extradition case, the many levels of conspiracy that it would take to have that occur, they are as outlandish as cannibalism. "
Rossi – who calls himself Arthur Knight – has denied making the allegations against Leavitt and has consistently told Edinburgh Sheriff Court he is an Irish orphan who is being framed by US prosecutors. He told a previous hearing he woke from a coma in Glasgow's Queen Elizabeth University hospital to find his arms had been tattooed to resemble the suspect wanted in Utah.
But last November, a sheriff ruled the man before him was Nicholas Rossi, a convicted sex offender wanted in connection with rape charges. A full hearing of the extradition case was postponed earlier this month when the accused refused to get into a prison van.
"The reason why Rossi is sat in his jail cell refusing to come to court is because he is still trying to control the situation," says Leavitt.
"My hat is off to the Scottish authorities who are willing to go through such a difficult process in the name of public safety for another jurisdiction.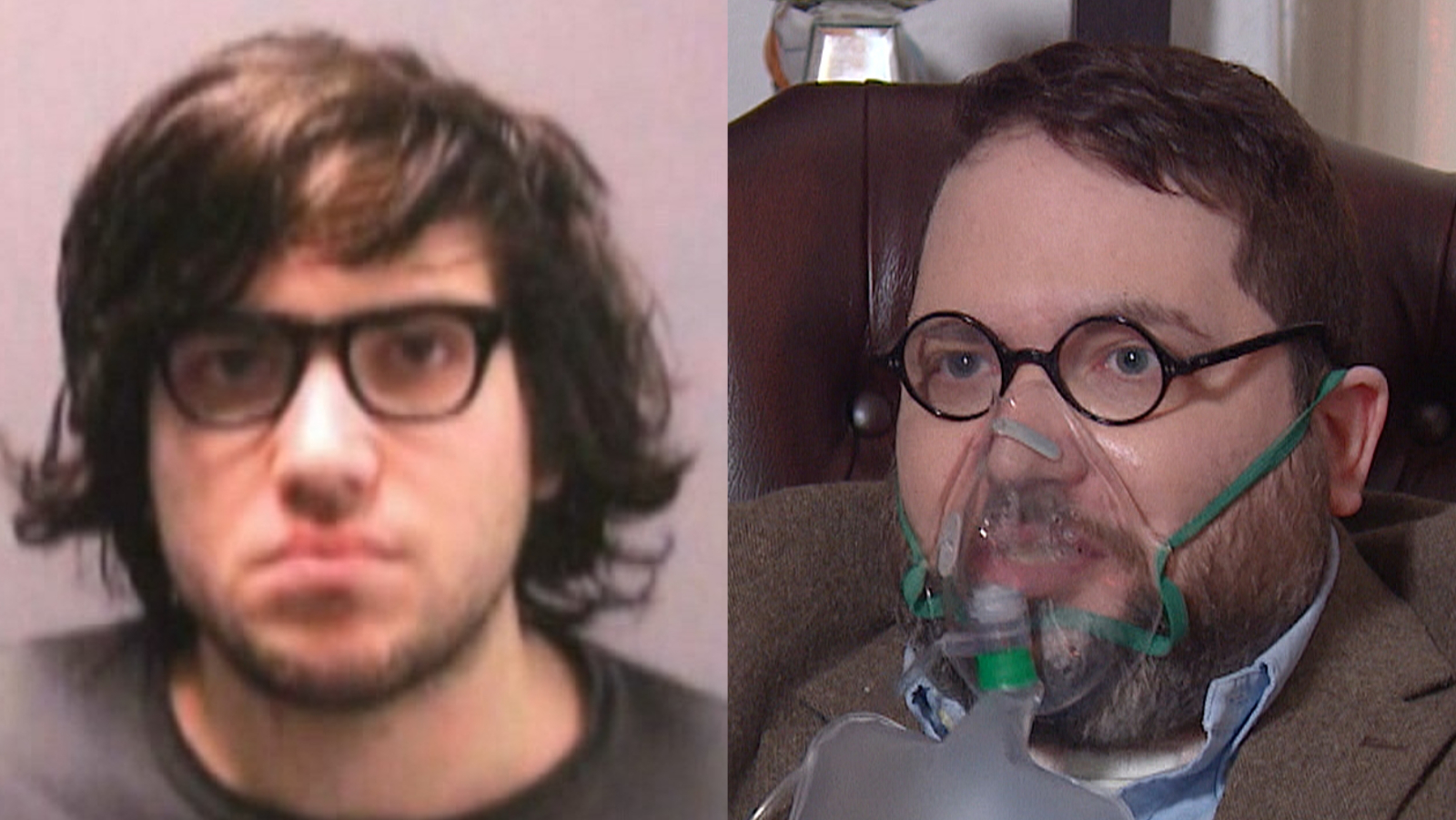 "There is a process to follow to ensure that we get the right guy, so I have no criticism whatsoever that it is taking such a long time. If Nicholas Rossi wants to fight this until he is 70 years old, that's ok with me because Nicholas Rossi is in prison. He is not hurting anyone but himself at this point.
"In many respects, let it take as long as it needs to in the United Kingdom, but there is a process waiting him in America that won't begin until he stops fighting here."
The full hearing of the extradition case is due to be heard in June. As proceedings slowly rumble through court, the race is on in Argyll to make the castle watertight.
"I suspect we will be living in this castle long before Nicholas Rossi is convicted in the United States. It will take a long time. I see it like a relay race with one person running a lap and passing the baton onto someone else.
"I'm out of the race and on the sidelines watching like everyone else. I'm like every other citizen, just watching to see what happens."
STV News is now on WhatsApp
Get all the latest news from around the country
Follow STV News
Follow STV News on WhatsApp
Scan the QR code on your mobile device for all the latest news from around the country