A father-of-four who was told he had almost no hope of walking again says he is amazed at the progress he has made within weeks of starting innovative robotic therapy.
Luke Louden, who was paralysed following a car crash in 2020, is the first patient in Scotland to benefit from the treatment at Glasgow's Queen Elizabeth National Spinal Injuries Unit.
Now approaching his 12th week of therapy using the Zero G Gait and Balance System, the 32-year-old from Dumfries and Galloway said the treatment is "tiring" but is "making a difference".
Luke told STV News: "I worked as a dairyman and used to be really fit before the accident, but I've never been so tired after something that's so simple to most people.
"The ZeroG system was hard at first because my limbs didn't know what to do but then, everything became smoother.
"I've gone from hardly being able to move to being able to walk 20 metres nonstop at the bars. My record on the ZeroG system is 57 metres."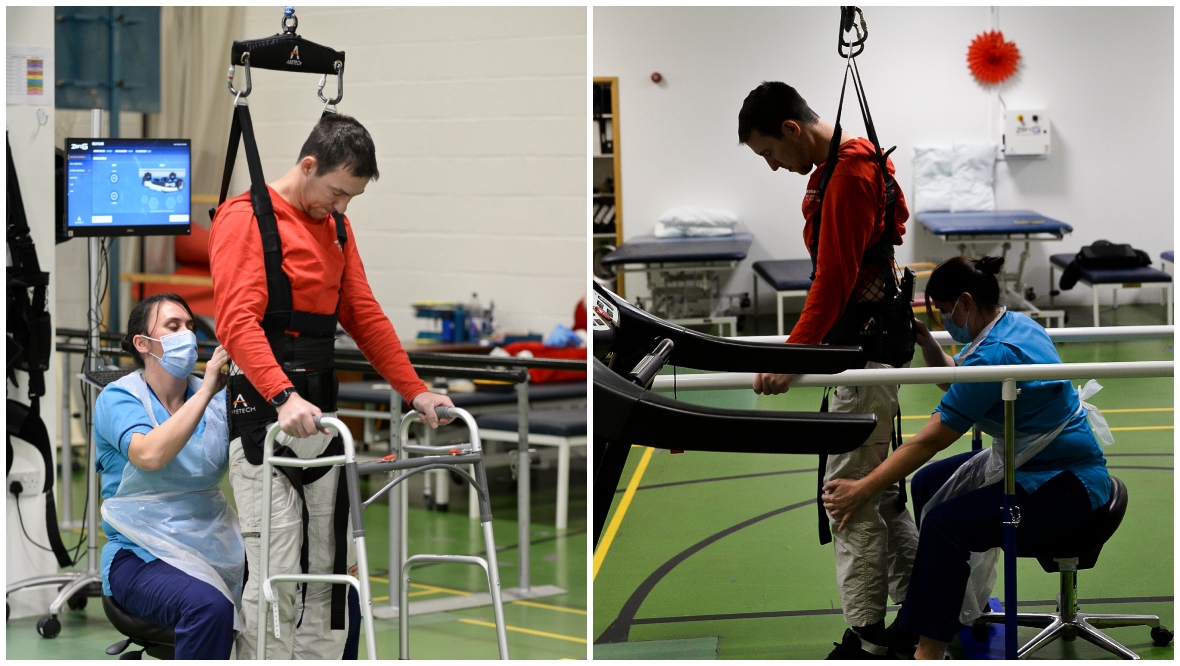 The robotic apparatus fully supports the dad and automatically synchronises with his movements as he works with a single physiotherapist.
Luke's weight is supported by an overhead track which travels with him, giving him the confidence to push himself further, without the fear of falling.
"The staff are absolutely amazing and have helped me massively," he said.
"They keep me going at times when they know I'm struggling. As well as the progress with my movement, I've also noticed my nerve pain and spasms have decreased. I sleep better and mentally it is making a big difference. "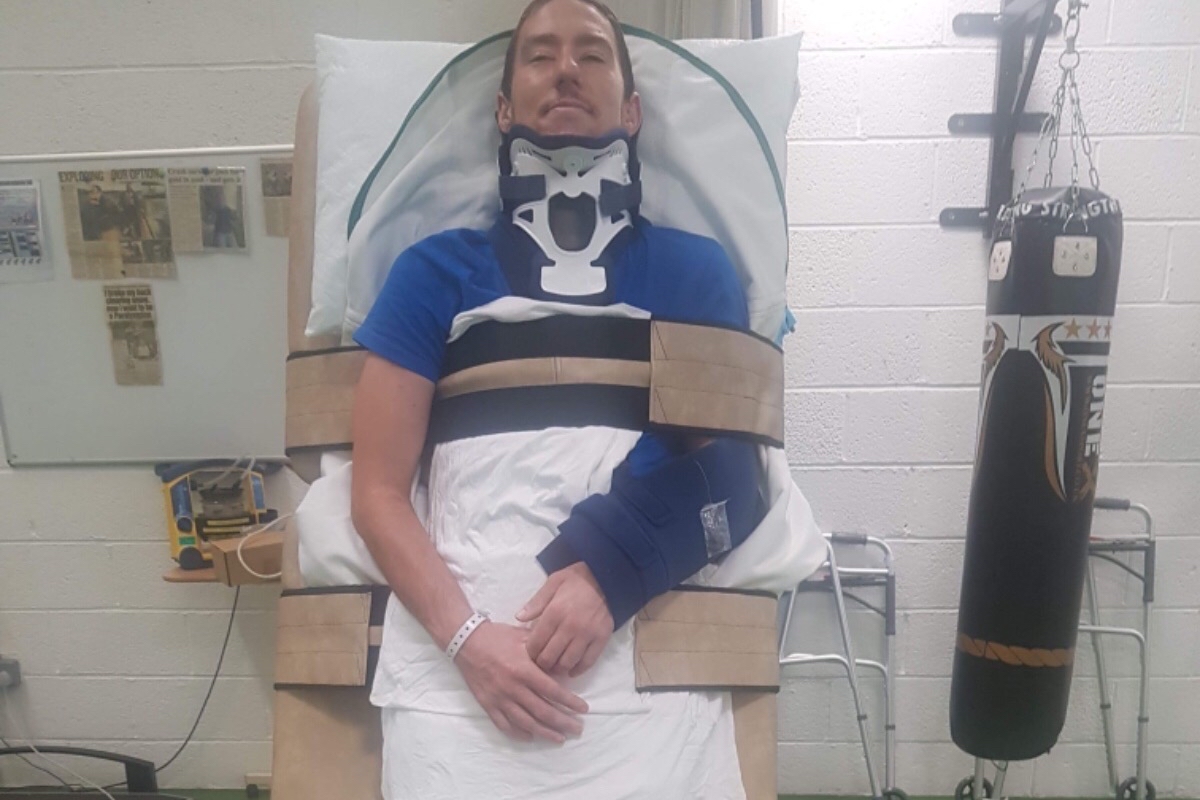 The spinal unit in Glasgow is the first in the UK to install the Zero G equipment, which has so far helped 16 patients who are learning to stand or walk again. The system, installed last September, was paid for by charitable donations.
Consultant in spinal injuries, Dr Mariel Purcel said: "We are still learning the full potential of the system, which allows patients to work at a higher intensity earlier in their rehabilitation without the risk of falling over.
"A lot of our inpatients can be dizzy and lightheaded because of their types of injuries and often will have been in hospital for around three to four months. If we can get them up on their feet more confidently earlier, it means they can get home sooner."
"Unfortunately, in Scotland every year over 120 patients who have a bad spinal cord injury need to be admitted to this unit. This device might be appropriate for about 75% of those patients."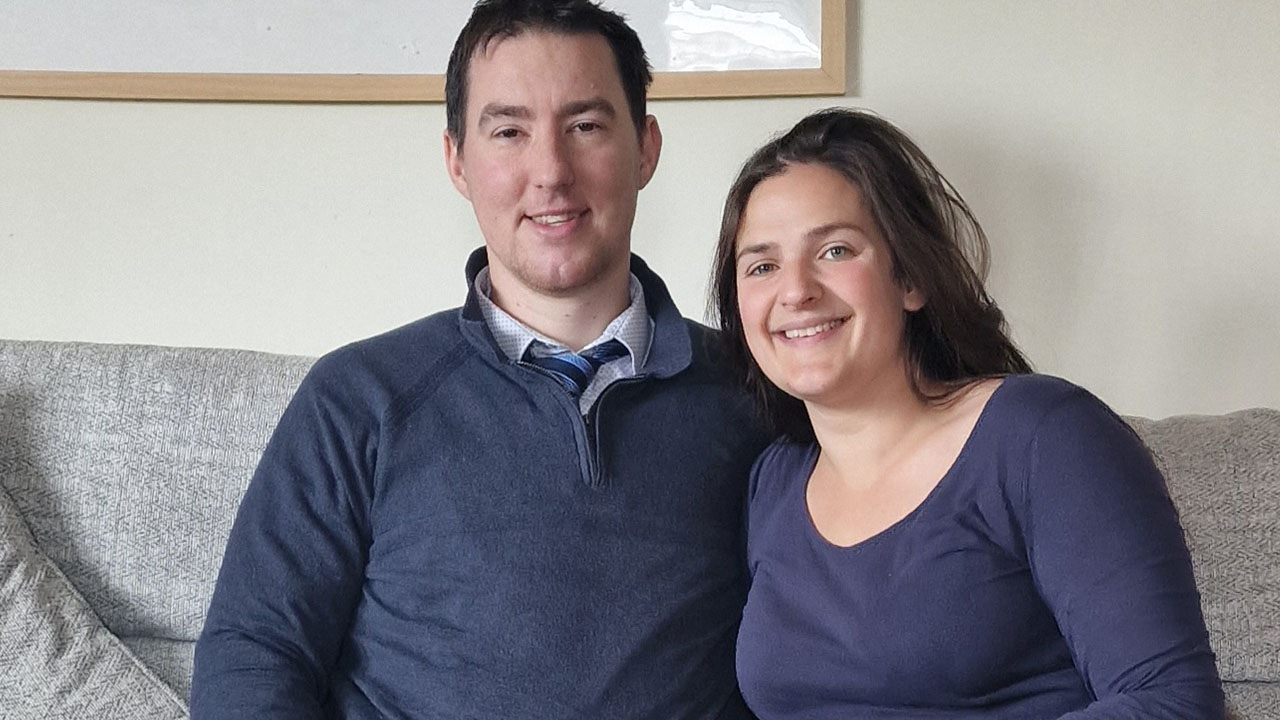 Luke was only a few hundred yards from his home in Whauphill in Dumfries and Galloway when he lost control of his car and hit a tree in August 2020. He said he knew instantly he was paralysed.
Luke spent months in hospital in the middle of lockdown but was able to return home in time for his youngest son's first birthday the following December.
He said: "When I crashed, the seatbelt snapped and I ended up coming out the car and suffered an incomplete spinal injury and that resulted in my paralysis."
"After the accident, doctors didn't say I had no chance but told me I have a very slim chance of ever regaining movement in my legs. I'd settled on not getting anything back so to achieve what I have in 12 weeks is amazing. Anything more from now on is a bonus. Just to be able to stand at the bars means I can stand at home and that will make things easier."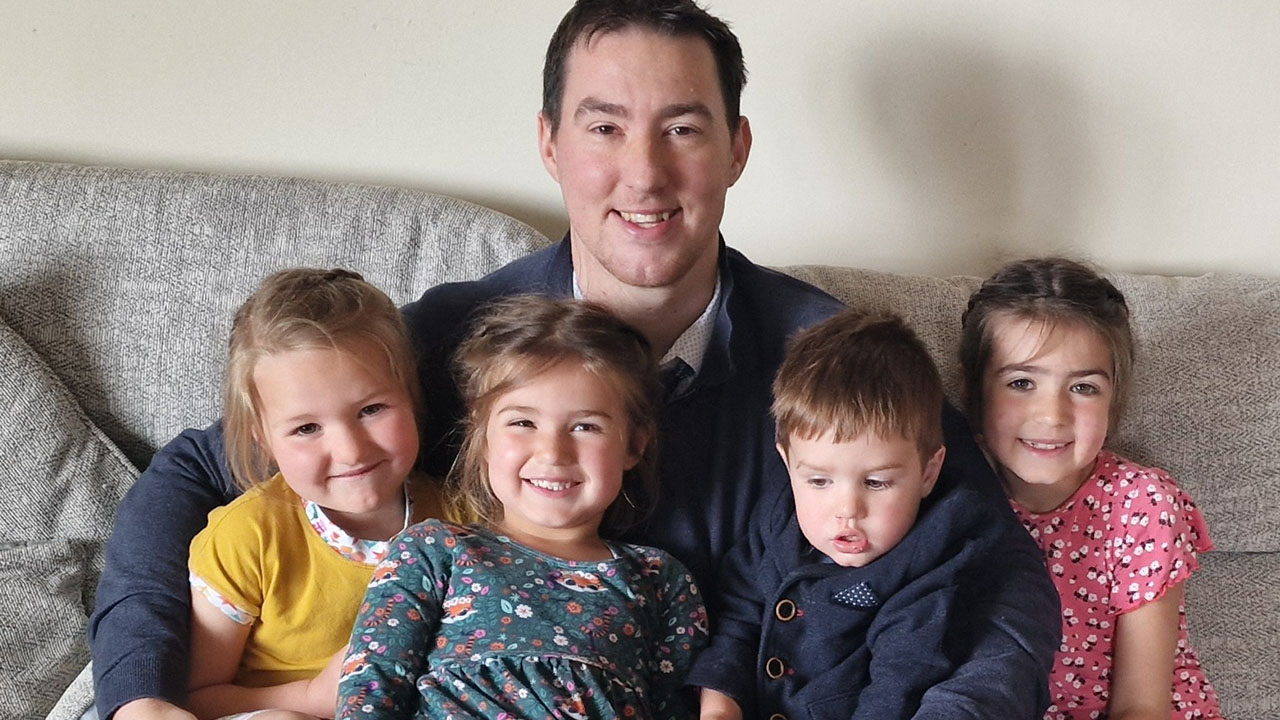 Luke now makes the 200-mile round trip from his home in Dumfries and Galloway to attend the unit in Glasgow three times a week. He said his wife Anna and his four young children have been a constant support.
"I wouldn't have got through this without my wife. She is an absolute star. My youngest boy, Isaac who is three, leans on my leg when I put it out straight. I can now hold it there for a few seconds instead of it collapsing so my wife knows I've made progress, but it will be a nice surprise for her to see footage of me taking steps."
Luke has been involved in one of two research studies linked to the Zero G system. Both studies are ongoing, and the results will be published in due course.
Claire Lincoln, senior research physiotherapist at the spinal unit said: "There is an understanding that the more repetitions of a movement we can manage, the better the neurological recovery.
"Before we installed this system, we were often limited, given we needed up to four physiotherapists for any session, and the patient would quickly become tired.
"Now we can achieve so much more and already it's allowed us to try therapies earlier than would have been possible before."
Luke says the therapy means his dream of being by his daughters' side on their wedding days could become a reality.
"The dream would obviously be to walk my girls down the aisle, so I'm going to keep going, to keep trying, for Anna and all my children," he said.
"I mean, look what this system has done for me up to now – you never know what further advances are round the corner.
"Don't get me wrong, it's been tough and the future is daunting, but the team here have been amazing, and I know they've got my back."