A veteran Scottish cyclist has sued South Lanarkshire Council after fracturing his spine in a bike accident from a pothole.
John "Jocky" Johnstone suffered serious injuries from the accident which occurred on Edinburgh Road near the Pentland Hills in April 2021.
He struck a pothole while cycling to a local bakery with two friends and went over the handlebars of his bike.
He was in hospital for ten days and had to wear a spinal brace for three months.
A well-known face in road racing and time trialling, the 80-year-old was still competing in masters and veteran events well into his seventies.
On the day of the incident, Mr Johnstone heading into Carnwath to go to the popular Apple Pie Bakery when they encountered a section of road with an extremely poor surface.
Despite trying to find a path across the tarmac, Mr Johnstone hit a very deep pothole, went over his handlebars and face first into the road, sustaining fractures to his face and to his spine.
His daughter contacted Cycle Law Scotland after the accident who launched an investigation into the incident.
A Freedom of Information request to South Lanarkshire Council, the roads authority responsible for the area, revealed there had been reports of road surface defects in the area being made at least as far back as 2018. Records showed the council had repeatedly carried out temporary repairs which had been unsuccessful.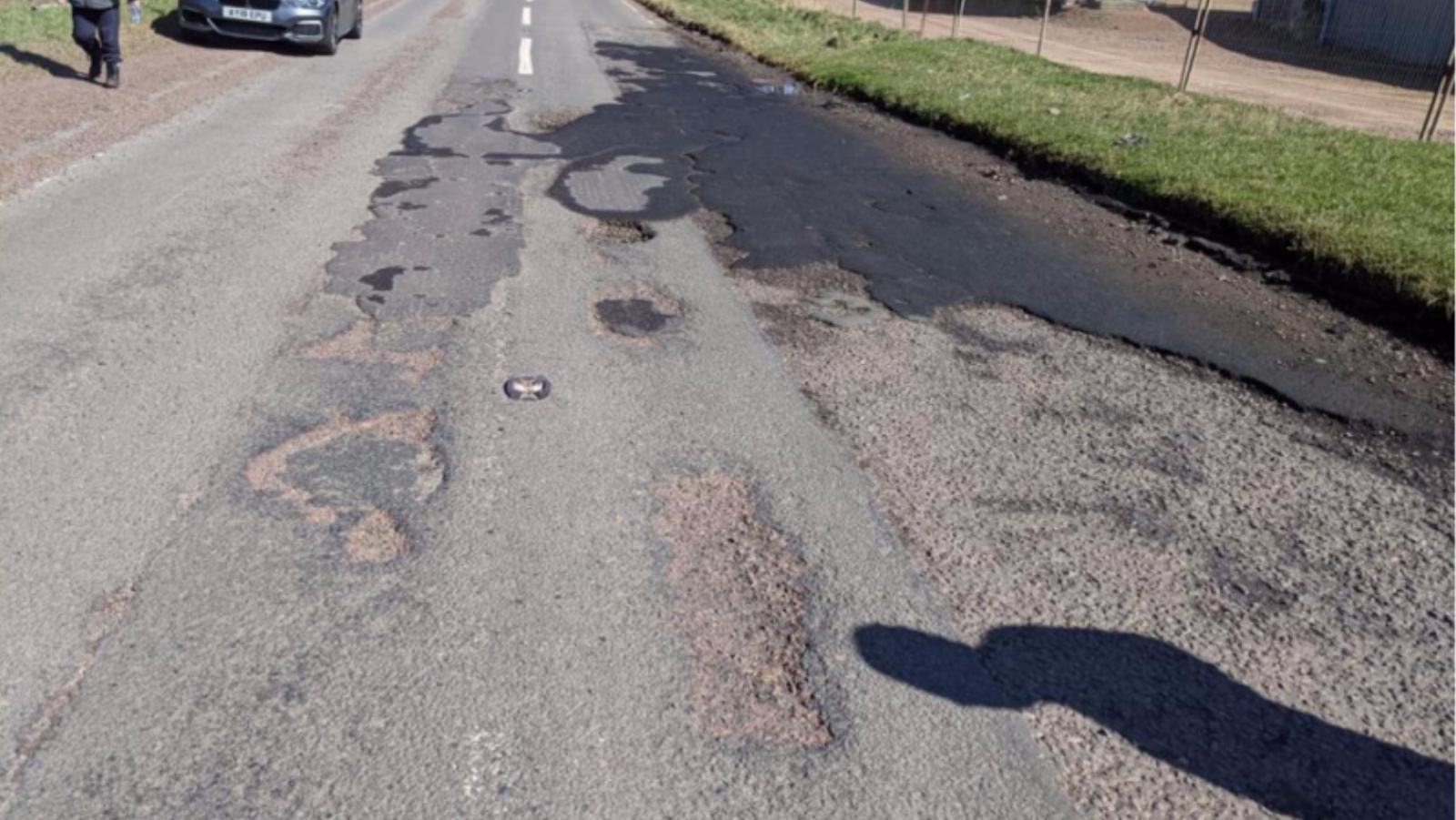 The council initially denied responsibility for the accident and said an inspection carried out in the weeks prior to the incident resulted in no defects being noted.
However, Cycle Law Scotland used the council's own records to confirm that there were potholes noted at this inspection as well as on previous occasions.
The evidence was put to the council's insurers who agreed to settle Mr Johnstone's claim.
A settlement for his injuries and losses was agreed when the case was brought to court, prior to a proof hearing.
Roz Boynton, associate solicitor said: "It's always satisfying to hold a local authority to task for a road that was clearly known to be dangerous to road users. Whilst Jocky's injuries were bad enough, it was by sheer luck that there had not been a fatality on the road as could so easily have been the case.
"It's been a joy to work with Jocky and to hear his stories about his days racing and his general love of life. His attitude has been inspiring to me, as I have started road racing myself over the past few years.
"Hearing how he battled through his injuries and rehabilitation to get back on the bike has been humbling, and I think we could all do with being a bit more Jocky."
A spokesperson for South Lanarkshire Council said: "
A spokesperson for South Lanarkshire Council said: "The council wishes Mr Johnstone the very best for his recovery.
"We have a good record of inspecting and maintaining the 1500 miles of roads that we are responsible for, many of which are in rural and remote areas. We have prioritised investment in this area in recent years and attend to repairs with the resources we have available.
"In the case of this particular stretch of road, we have carried out work to improve the road condition twice in the last year alone."
STV News is now on WhatsApp
Get all the latest news from around the country
Follow STV News
Follow STV News on WhatsApp
Scan the QR code on your mobile device for all the latest news from around the country