A family have spoken of their heartbreak after their toddler son was diagnosed with a rare muscle-wasting disease.
Two-year-old Ezra was given the "shock" diagnosis of Duchenne Muscular Dystrophy (DMD) earlier this year.
DMD is a rare X-linked, neurodegenerative muscle-wasting genetic disease which is caused by a mutation in the gene that encodes the dystrophin protein.
Blaise Rae, Ezra's mother, said it was "such a shock" when they received the diagnosis in May.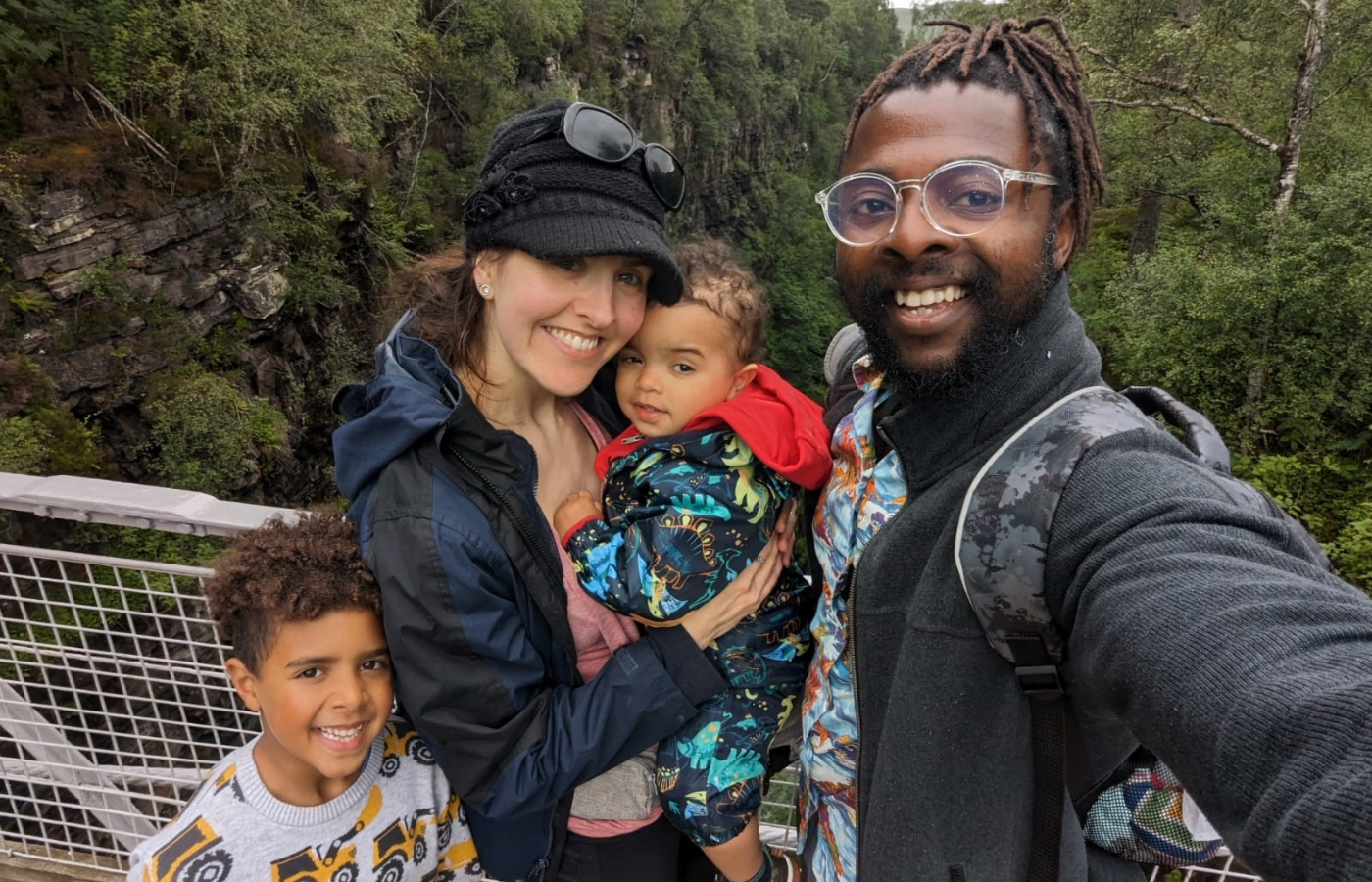 The diagnosis came after Mrs Rae, who works as a health visitor, and her GP husband Akin, grew concerned about Ezra's growth.
"We pushed to get his bloods checked and assumed it was a growth hormone issue," she told STV News.
"But we soon found out there was something wrong with his muscles, it was so unexpected."
Now the entire family is "trying to come to terms" with Ezra's diagnosis and raise awareness for the disease.
"It's been an emotional rollercoaster. All the plans we had with the boys changed overnight," the mother-of two-said.
"We're still going to have a lovely life with Ezra, but it's hard to reconcile."
Mrs Rae said they caught the disease early, with the average diagnosis in children being made between the ages of four and six.
DMD affects one in 3,500 to 5,000 males and can be passed from parent to child. It can also be the result of a random genetic mutation which occurs during pregnancy.
"There's a lack of knowledge about it, it's the biggest genetic killer in children and no one has heard of it", Mrs Rae said.
The mum added that while it is a rare disease, "it's the most common rare disease and that a number of people could have it".
This has motivated the couple to raise awareness of the condition, with several challenges on their Instagram that they hope to "keep going".
The couple also launched a GoFundMe in September which has raised over £2,500.
The money raised will go towards regular donations to the UK's leading Duchenne Muscular Dystrophy charity, as well as providing future support such as wheelchairs and home adaptations for Ezra.
Typically, boys with DMD lose the ability to walk and will need a wheelchair between the ages of eight and 12 and may progress to lose the use of their arms by their teens.
There is currently no cure for the disease, and it is 100% fatal.
STV News is now on WhatsApp
Get all the latest news from around the country
Follow STV News
Follow STV News on WhatsApp
Scan the QR code on your mobile device for all the latest news from around the country