Appeal judges have ruled that a jail sentence given to a killer hit-and-run driver who left a teenager dying on a road was not "unduly lenient".
Shaun Gatti, 22, was jailed for five years and three months for killing 15-year-old Robyn Fryar.
Gatti been drinking at a nightclub in Paisley before knocking Robyn down in the Renfrewshire town on July 7, 2019.
The teenager, who was struck as she crossed a road with friends around 2am, died hours later from her injuries.
Gatti fled the scene with a friend in his Volkswagen Golf and attempted to cover up his involvement by cleaning his car, hiding it under tarpaulin and removing its registration plates.
However, he was soon snared after an anonymous tip-off to police.
Robyn's parents branded the prison term "outrageous and unjust" in an interview with STV News shortly after the sentencing last July.
The Crown Office and Procurator Fiscal Service agreed the punishment was "unduly lenient" and went to court last month in a bid to challenge Gatti's custody term.
Prosecution lawyer Ashley Edwards QC told judges that Lord Mulholland should have followed the sentencing guidelines used in English and Welsh courts.
She argued that if he had done this, he would have concluded that Gatti's offence fell within "level one" – a category that results in offenders being given prison terms of seven to 14 years.
Ms Edwards claimed Lord Mulholland concluded that the offence committed by Gatti fell within level two and that was wrong.
However on Tuesday, in a written judgement issued by the Court of Criminal Appeal, Lady Dorrian upheld the sentence passed by Lord Mulholland.
The appeal judges concluded that the English and Welsh sentencing guidelines could be used by Scottish judges as a reference point. They added that the guidelines did not automatically apply in Scottish law.
Lady Dorrian wrote: "In our view there were two flaws in the submissions advanced in this case.
"The first was that they proceeded as if the guideline used in England and Wales was actually applicable in Scotland rather than available for such help as it may provide by way of cross-check.
"The second flaw in addressing the guideline was to apply an overly analytical approach to its use."
The judgement added that having reached his conclusion, Lord Mullholland considered the English guideline.
But the judges ruled they could not see how the case "could ever reasonably be fitted" into a level one category.
They concluded: "The result is that the sentence cannot be described as unduly lenient and the appeal must fail."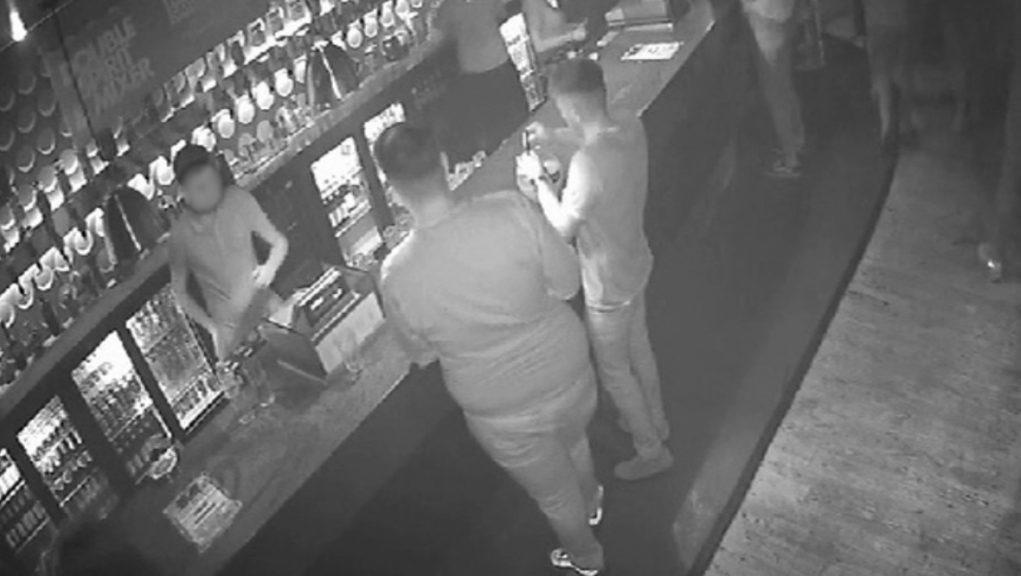 Gatti was jailed last July after admitting attempting to pervert the course of justice and causing the teenager's death by dangerous driving.
He was also banned from the roads for 11 years and seven months.
Robyn's parents, Iain Fryar and Cheryl Madden, told STV News at the time of the sentencing that they did not feel justice had been served.
Mr Fryar said he did not expect the sentence to be "so short".
He added: "A judge decides to give him a few years in prison. If that's justice, I don't know what justice is.
"It's like Robyn was insignificant and meant nothing.
"He can now go on and know he's going to be out. We have got to live in this hell for the rest of our lives.
"We can only visit our daughter at the cemetery. I know he's incarcerated, but he's still got a life to look forward to. My daughter never got a life to look forward to."
Gatti, who had been captured on CCTV drinking out of a cocktail 'fish bowl' at Paisley's Vienna nightclub before the fatal incident, was traced too late by police to have a drink-driving sample taken.
However, police estimated he was driving at up to 47mph in a 30mph zone at the time of the incident. He was also on the wrong side of the road.
Mr Fryar said his "heart left" him when he was told the police were coming to pick him up following the incident.
He said: "You always think that these things happen to other people. You don't ever expect you to get that phone call."