Large crowds of Rangers fans have gathered in Glasgow ahead of their team's Scottish Premiership match against Aberdeen at Ibrox.
Despite being urged by the club to follow coronavirus guidance, supporters have turned out in numbers ahead of the side lifting the trophy following the game.
Police Scotland has told those gathering outside the stadium to disperse after deploying officers to various locations across the city.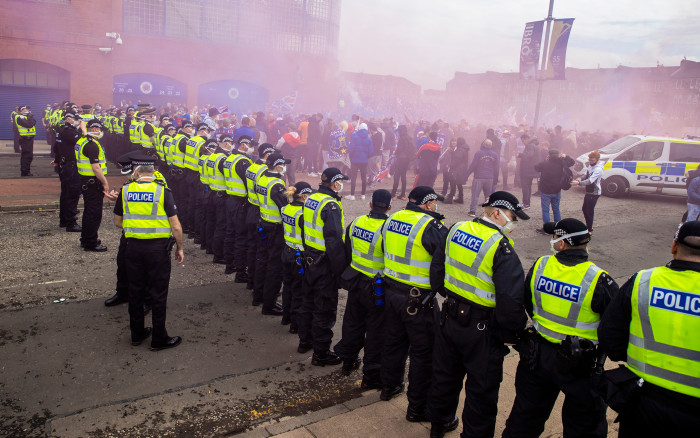 A spokesperson for the force said: "Police Scotland's operation ahead of the Rangers v Aberdeen match has started. Officers will be deploying at a number of locations across the city including Ibrox Stadium and George Square.
"The supporters congregating outside the stadium should disperse, take personal responsibility for their actions and use Greater Glasgow safely and respectfully."
Police had already warned against large gatherings after a fan group organised a title day march from Ibrox to George Square, while justice secretary Humza Yousaf urged Rangers fans to celebrate at home this weekend.
The gatherings come as Glasgow is set to remain in Level 3 lockdown while the rest of the country enjoys an easing of restrictions from Monday.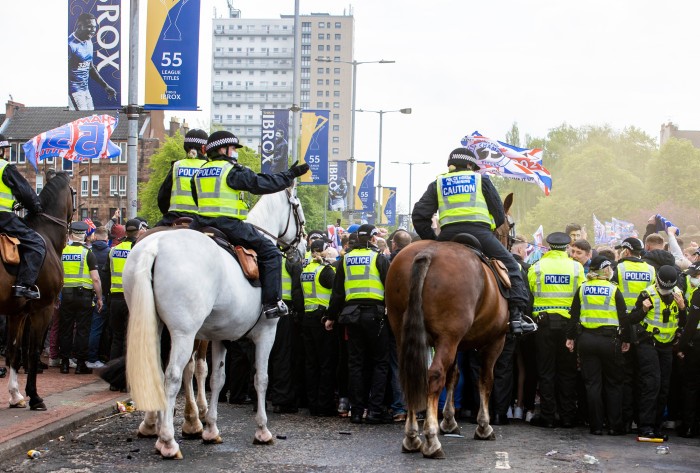 Figures published on Friday showed Glasgow has overtaken Moray as Scotland's Covid hotspot with the city recording 80.4 cases per 100,000 people in the seven days to May 11.
Rangers will receive the Premiership trophy after their game against Aberdeen. Avoiding defeat would give the Ibrox side the 'Invincibles' title but would also see the club reach the 100-point mark for the first time.
But despite the cause for celebration, the club issued a statement warning fans that the dangers of Covid-10 were still present and asking them to behave in accordance with restrictions.
The statement read: "Please celebrate this historic day for our club in a safe and sensible manner, respecting public safety- adhering to the current government guidelines and restrictions which are still in place.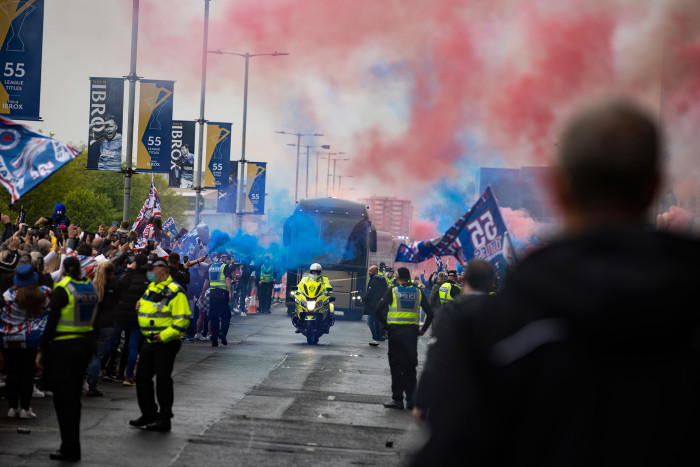 "In particular, please be mindful of the government guidelines regarding gathering in large numbers. If possible, please celebrate within your own community."
Glasgow's police chief previously said an appropriate policing plan was in place ahead of Saturday's event and reiterated the rules that nobody should be gathering in numbers of more than six at Ibrox or any other location.