A leading criminologist is "absolutely certain" an innocent man was wrongly convicted of a young woman's murder – and has identified a "more likely suspect".
George Beattie spent 20 years in prison for killing 23-year-old Margaret McLaughlin in Carluke, South Lanarkshire, in 1973 and has been trying to clear his name ever since.
Criminologist Professor David Wilson returned to his home town of Carluke to investigate what he describes as "one of the most important" murders in British history for his new book Signs of Murder.
The book states: "In my mind, the case against George is broken — there is no case. Indeed, the more I looked into these matters, the more convinced I became that George had been fitted up."
Following research spanning two years, Prof Wilson says celebrated detective William Muncie is responsible for the alleged miscarriage of justice and is urging Police Scotland to launch a new investigation.
He told STV News: "It became quite clear George Beattie was not guilty of the murder of Margaret McLaughlin; that he had been fitted up by the police and by William Muncie in particular."
Beattie, now 66 and living in England, was known locally as a "big softie" when he was convicted of murdering Margaret, who was stabbed 19 times on a summer's evening in a wooded area called Colonel's Glen.
Two court appeals have been unsuccessful. In his most recent interview, with STV News in March, Beattie told how his mother died before he could quash his conviction, adding: "I'd like it to be cleared before I pass on but that is something that is beyond my expectations."
In the book, Wilson states: "When it became clear to me Beattie didn't commit this murder, I felt I had a responsibility to then do something to analyse the next most obvious question — well if George Beattie didn't commit this murder, who was a much more likely suspect?"
Meeting John Smith
In his book, to be published by Sphere on Thursday, Professor David Wilson describes piecing together information leading to the discovery of the "more likely suspect".
Wilson describes the moment he came face to face with the man, who he names John Smith for legal reasons, describing it as "the most nerve-jangling ten minutes of my entire career".
He told STV News: "I've worked all my life with men who've been violent, men who've committed murder and men who've committed serial murder.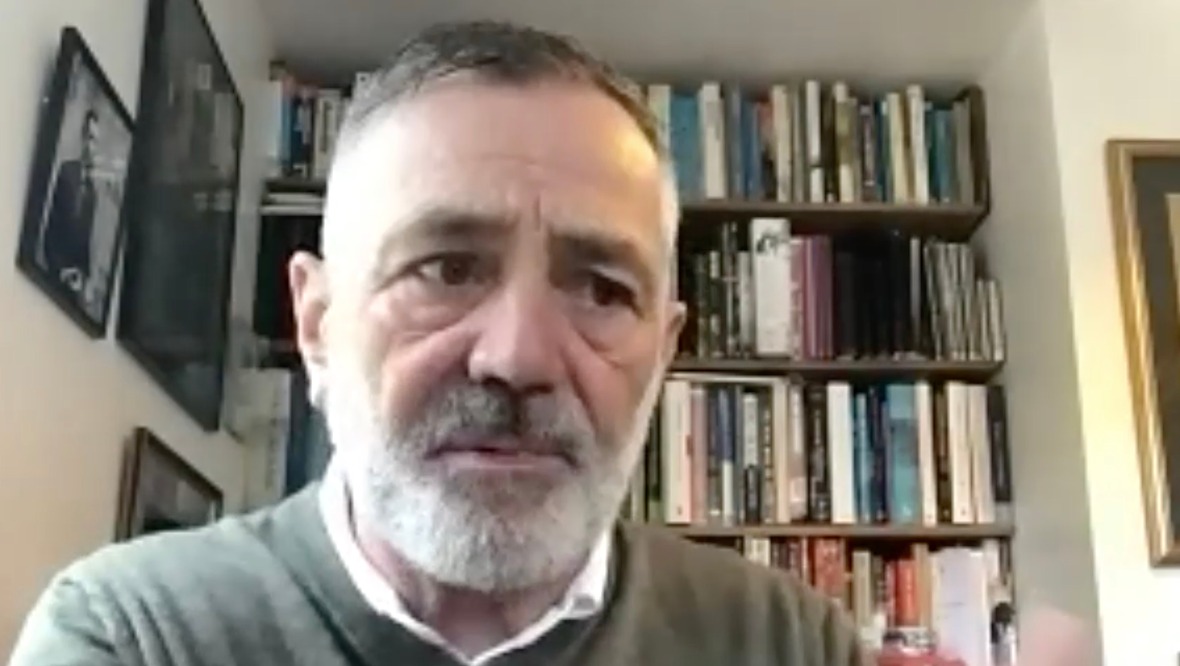 "And I would honestly say the ten minutes that I spent at this more likely suspect's doorstep had the most powerful effect on me because this is obviously a case that is very personal."
Wilson learned Smith had spent time in a Lanarkshire psychiatric hospital and was widely rumoured to be dead or to have emigrated to Canada.
He was shocked to discover that not only was Smith alive but living quietly in an unidentified town in the east of Scotland. Having written to seek a meeting only to be rejected, Wilson decided to pay a visit.
The book states: "The door opened, and for the first time I was able to see Smith face to face. A scar on the right-hand side of his face bisected his lips; he had blue eyes, but what was most striking of all was his pure snow-coloured hair."
During the doorstep encounter Smith, now 71, says Beattie "definitely" murdered Margaret but does not explain how he could know this.
At the time of the murder, Smith was 24 and lived with his family in Unitas Crescent, Carluke. Margaret, who lived around the corner in Glenburn Terrace, passed his home on her short walk to the train station.
Former police intelligence officer Peter Macleod previously suggested Margaret could have been murdered by serial killer Angus Sinclair, but Wilson disagrees.
Carluke's most famous son
The late detective William Muncie – a famous son of Carluke – is accused of perverting the course of justice in order to secure the conviction of George Beattie.
The charge is levelled by broadcaster and former prison governor David Wilson throughout Signs of Murder.
Others – including late Labour MP Jimmy Hood, investigative journalist Peter Hill and ex-police intelligence officer Peter Macleod – have made the same allegation in the past.
Wilson told STV News: "Muncie had what I would now describe as confirmation bias.
"He set out to demonstrate that once he'd decided George Beattie was guilty, despite evidence to the contrary, he set out simply to fit him up so that he would be arrested and charged and convicted of a crime that I have absolutely no doubt he did not commit."
Margaret was stabbed 19 times and her killer would have been covered in blood. There were no witnesses to the attack.
Wilson said: "Margaret was 'overkilled'. There would have been a wealth of forensic evidence to have connected the culprit to her death. There was no signs of murder on George Beattie at all that a number of witnesses could testify to."
Muncie's reputation was made by catching 1950s serial killer Peter Manuel who was hanged for the murder of seven people.
The killing of Margaret was the 54th and final murder of his career as a detective before his promotion to assistant chief constable.
Beattie's jailing at the High Court in Glasgow in October 1973 ensured a 100% conviction rate for Muncie, who died in 1988.
A family and town divided
David Wilson, emeritus professor of criminology at Birmingham City University, grew up in the small town of Carluke, which is home to around 13,500 people.
He was 15 at the time of Margaret McLaughlin's murder and recalls the effect it had on himself, his three elder sisters and the town itself.
He said: "We would discuss the murder very intensely round our dinner table. My sisters were particularly convinced even at that time that George Beattie was innocent."
This view was not universally held in the town or in Wilson household. Wilson's father, along with many other residents, knew Muncie personally and had faith in the detective's ability to catch the killer. The justice system was considered beyond reproach.
In his book, Wilson speculates that his father may have attended the same Masonic lodge as Muncie and asks: "Had the Lodge perhaps created loyalties that transcended the truth?"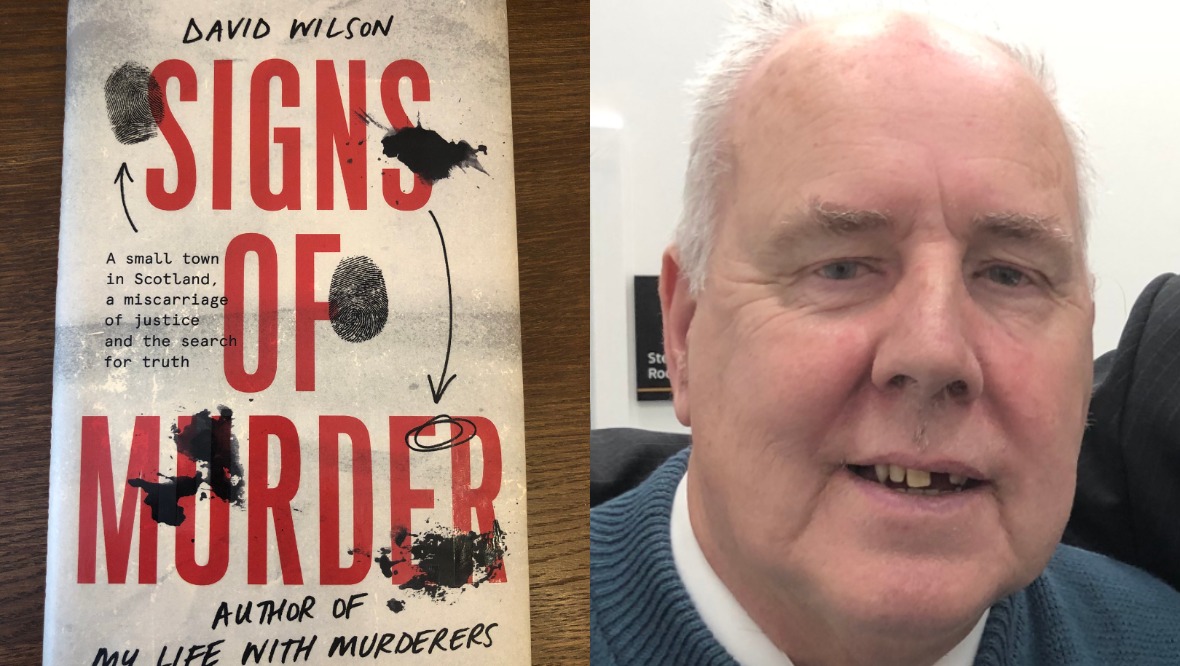 He said: "My father took the view that William Muncie had brought Peter Manuel, the notorious Scottish serial killer, to justice [and] that the Scottish criminal justice system was the best place to test these issues of guilt or innocence.
"Therefore whatever my sisters felt or whatever I may feel, there were better places to test out what had happened to Margaret McLaughlin and who might have murdered her."
Making a Murderer in Scotland
An American miscarriage of justice case made famous by Netflix has been compared to George Beattie's alleged wrongful conviction.
Making a Murderer tells the story of Wisconsin man Steven Avery who served 18 years in prison for sexual assault and attempted murder. He was later cleared thanks to DNA evidence.
Avery and his nephew Brendan D'Arcy were then convicted of another woman's murder — but concerns persist about the way in which police secured a confession from D'Arcy when he was 16.
Wilson said: "When I've been trying to explain this to my sisters, their friends, people in Carluke more generally, I get them to think about that incredible Netflix documentary called Making a Murderer about the conviction of Steven Avery and his nephew Brendan D'Arcy.
"I say to them, what really convicted George Beattie in the minds of the jury was a pseudo confession that he gave. Using what we now know about false or pseudo confessions, it's quite clear that George Beattie is innocent.
"I say to those people now, look at Brendan D'Arcy, look at the fact of how the police manipulate him into saying things that he wasn't aware of until he encountered the police."
What happens now?
Professor David Wilson was determined to follow the evidence – no matter how uncomfortable his findings may be. He now hopes the authorities will do the same thing.
He said: "The Scottish criminal justice system has an opportunity to right a wrong that has existed for nearly five decades. I have absolutely no doubt that in doing so they would be able to identify the real murderer."
Asked about the book's claims, Police Scotland told STV News it would welcome any new information about Margaret's murder – but said that because of George Beattie's conviction, any re-investigation would have to be directed by the Crown Office.
In response, the Crown said it "would carefully consider any new evidence that comes to light".
Wilson's book says "justice hasn't so much been blind but wilfully blinkered" and he adds: "I have been left wondering if it only cares about the appearance of justice, rather than justice's reality."
Talking to STV News, he said: "I'm finding it difficult to even express that effect because the book is so personal. This is about my community; this is about my sisters; this is about their friends; this is about their lives.
"And at the heart of what I'm writing about it a dreadful and tragic murder in which a young woman's life was cut short.
"I just want people now to walk in my footsteps who have more power than I do to get justice for Margaret McLaughlin, for George Beattie and for Carluke itself."
STV News is now on WhatsApp
Get all the latest news from around the country
Follow STV News
Follow STV News on WhatsApp
Scan the QR code on your mobile device for all the latest news from around the country