Firefighters have been tackling a blaze that has engulfed two houses in Inverclyde.
Crews attended the scene on Findhorn Crescent, Inverkip, after the fire was reported on Sunday night.
Pictures from the scene show the house with their roofs completely burnt out.
There is not believed to have been any injuries.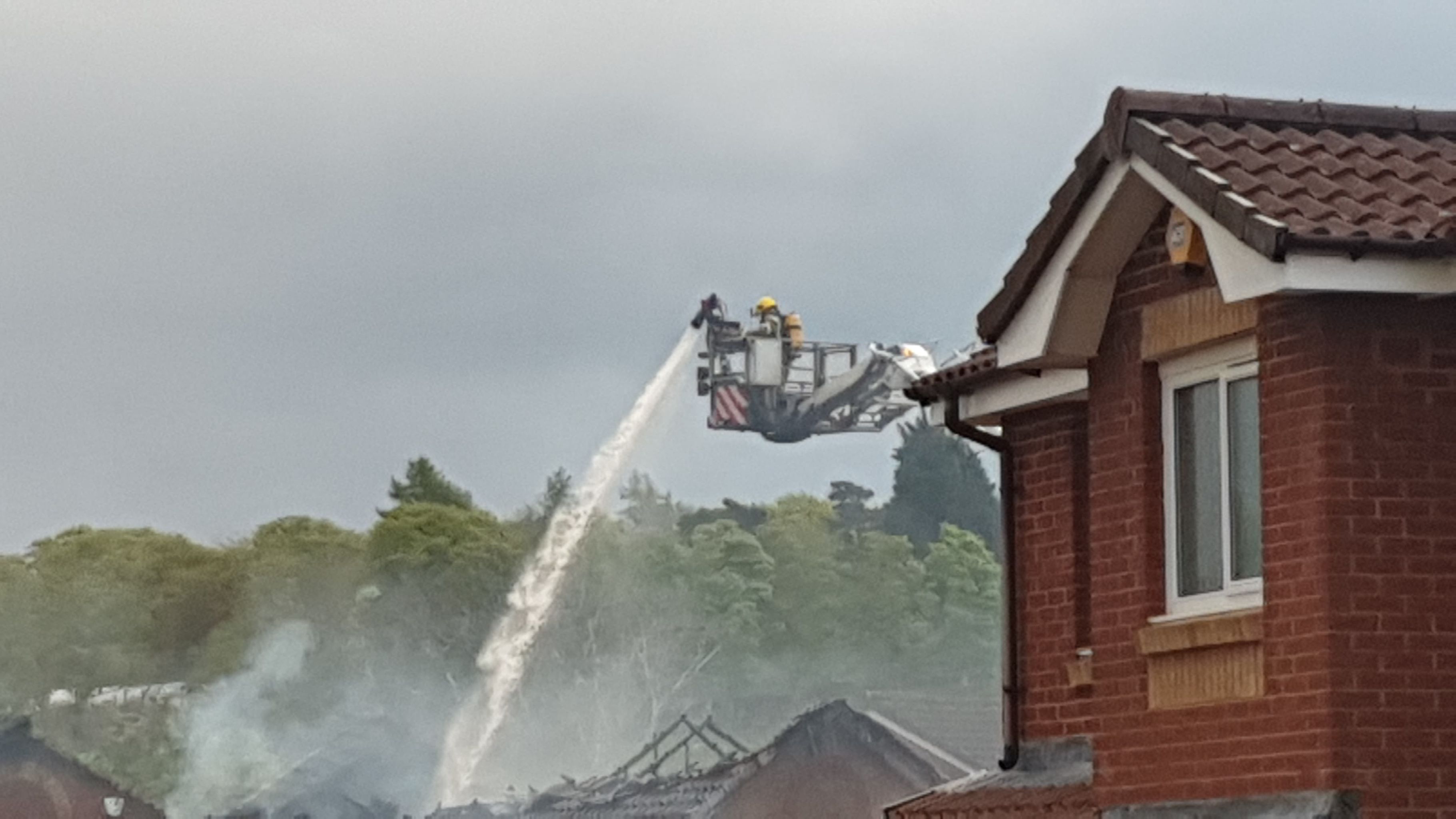 Neighbours have been handing out blankets and drinks to people who were unable get into their homes and the local Inverkip Hub has been opened up for anyone affected.
It is not known how the fire started.
Police and the Scottish Fire and Rescue Service have been contacted for comment.