A remote community's vital road link in Argyll has been cut off after record-breaking rainfall brought severe flooding and landslides over the weekend.
More than 6,000 tonnes of debris blocks a 200-metre section of the A816 near Ardfern on the Craignish peninsula.
Those living there are calling for more support with the route to the nearest town of Lochgilphead currently unpassable. But the council has said it "could be weeks" before it is cleared.
A local boat tour company, Venture-West Boat Charters, has come up with a temporary solution – transporting people around the landslide by water.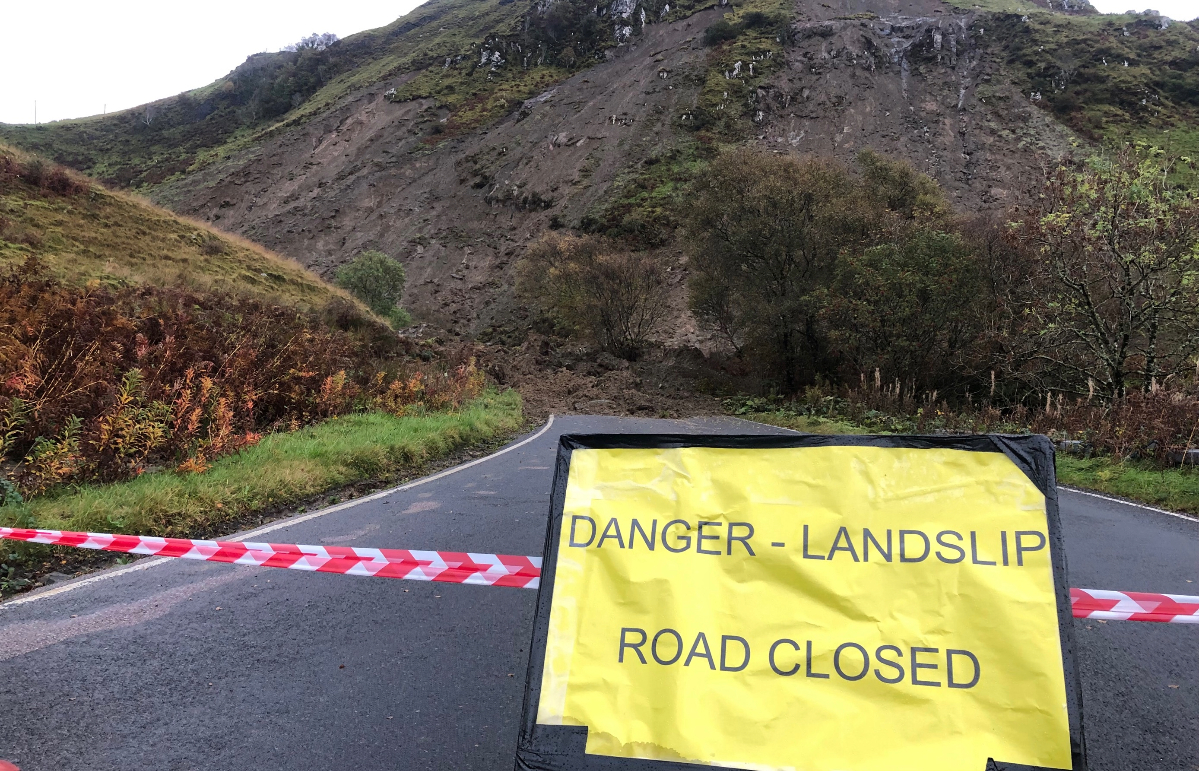 Joanna Ashton, owner of Ardfern Yacht Centre, said the boats were a "massive lifeline" – but urged the government to provide more support.
"We have 22 staff over the winter here, and 14 of those work live the other side of the landslide," she said.
"We do need to get them here and that's just us, as one business. We need the council, the Government to give us some support basically."
Sandy Campbell, of Venture West, said the boats were providing an easier link – but at a cost.
"Every minute of this disruption will cost us"

Hotelier Andrew Stanton
"The problem with it is it isn't really sustainable for them for any length of time because of the cost of it, the cost to them or even other people travelling for work," he told STV News.
Lucy Gladstone's cafe in Ardfern is normally busy, but now it's deserted.
"I'm pretty devastated" she told STV News.
"We have gone from having potentially a very busy few weeks with the October break to not knowing what the future holds and my staff can't get here.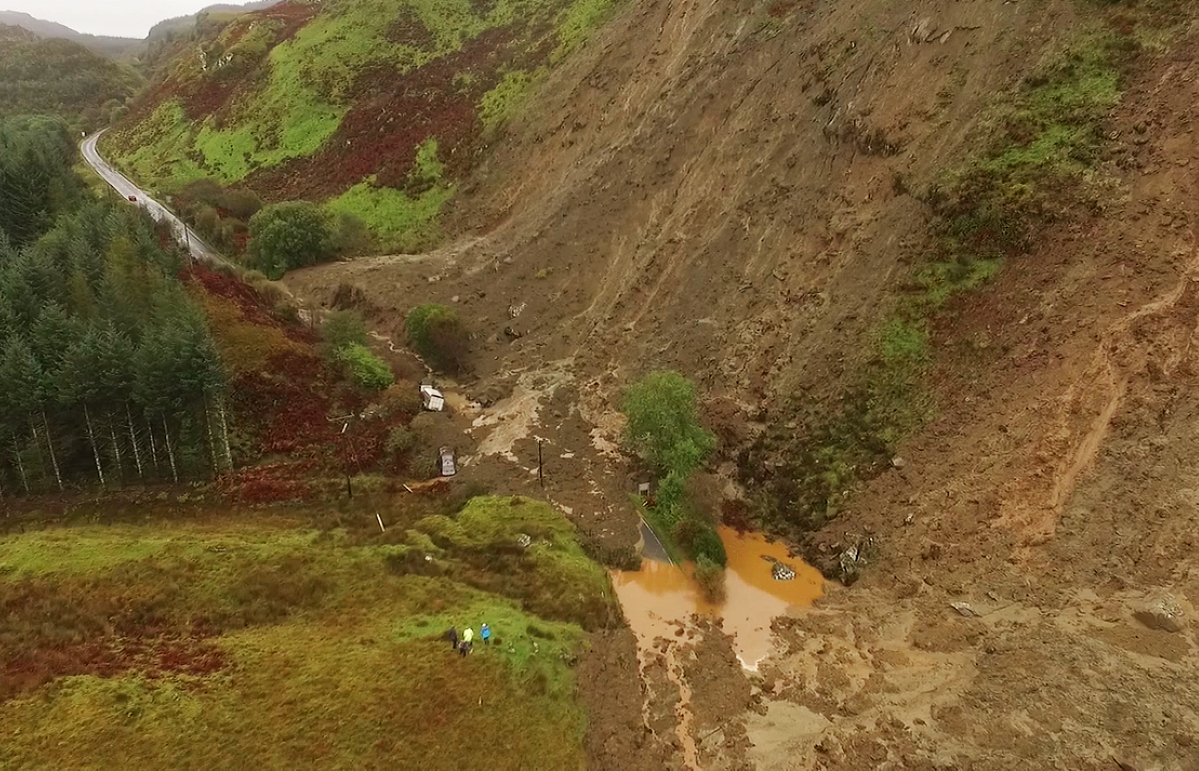 "The community here is incredible and we will always support each other but it's quite a scary time. I didn't realise how much a of a lifeline that road was to me until now really.
"My 18 month old daughter goes to nursery in Lochgilphead so that means I've also got to juggle childcare in the middle of everything else."
Hotelier Andrew Stanton from the Galley of Lorne Inn has been inundated with cancellations and phone calls from concerned guests about further bookings.
He also has staff who live on the opposite side of the landslide.
"We are used to having the business disrupted by the Rest and Be thankful but there has never been a landslip like this locally here in my time so this is new territory for us and the impact was immediate," he said.
"Every minute of this disruption will cost us. The hospitality industry has had to deal with so much in recent years from Brexit to Covid and this just feels like another devastating blow.
"For me the biggest issue is this route on the A816, although a main road for us, is not classed as a trunk road therefore BEAR Scotland has no responsibility to do anything about it. Everywhere else in Scotland, we see diggers and teams clearing the debris but here, its down the council."
Argyll and Bute Council said teams continue to work hard to clear the road network and inspections of the impact of bridges and routes is ongoing.
"On the A816 near Ardfern, a landslip resulted in more than 6,000 tonnes of debris blocking a 200-metre section of the road," a spokesperson said.
"Specialist engineers have been on site and have identified further unstable material on the hillside above the road, including a number of potentially unsafe boulders, some weighing in excess of 70 tonnes.
"With further rain forecast overnight, we will need to reassess the situation again. The safety of the public and our workforce is a priority and we are working through engineering options for the next steps.
"Police Scotland's advice remains – only travel if necessary. If your journey is essential, a diversion is in place for this route via the A83, A819 and A85. We would like to thank the public for their patience during these challenging times."
Traffic Scotland reported that the A83 Rest and Be Thankful remains closed after landslips.
Road management operator BEAR Scotland said about 12,000 tonnes of material had been removed from the road which was hit by seven landslides.
STV News is now on WhatsApp
Get all the latest news from around the country
Follow STV News
Follow STV News on WhatsApp
Scan the QR code on your mobile device for all the latest news from around the country