Scottish cousins who received new hearts within two years of each other have spoken of the new lease of life their procedures gave them.
Fraser Wilson, from Glasgow, and Louise Campbell, from Wishaw, were both 45 when they underwent life-saving surgery at the Golden Jubilee University National Hospital in Clydebank.
The pair both had the genetic disease cardiomyopathy and had lost parents and uncles to it prior to their operations.
Ms Campbell, now 47, had a transplant in 2020 during the coronavirus pandemic. Her cousin, Fraser Wilson, got a new heart this spring.
They were both treated at the Golden Jubilee University National Hospital in Clydebank, West Dunbartonshire – the home of Scotland's national heart transplant service.
It has just passed the milestone of 500 transplants and is now the highest performing transplant service in the UK.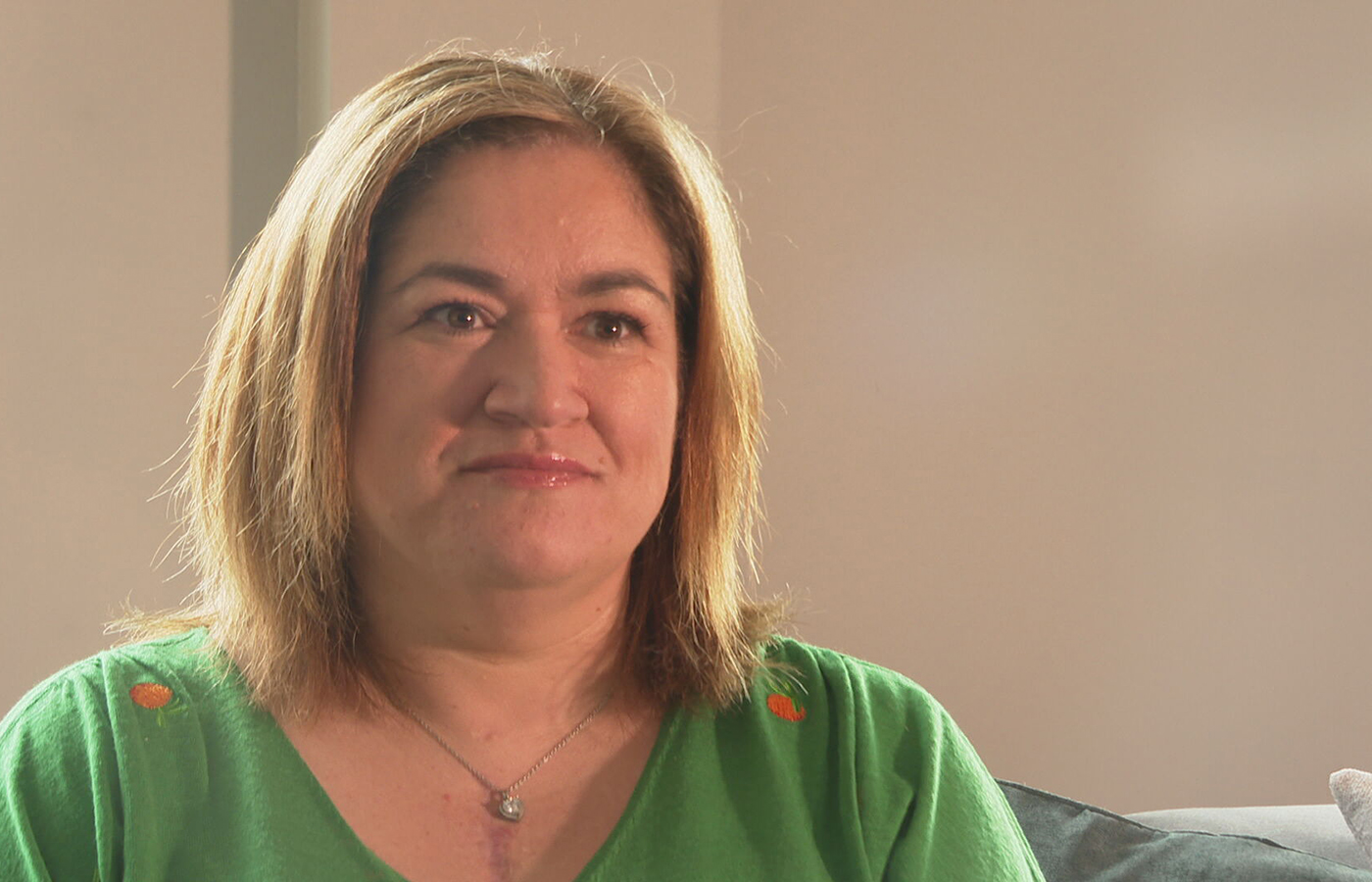 Ms Campbell, from Wishaw, North Lanarkshire, told STV News: "I had a heart transplant in late 2020 and at that point Fraser was not aware he needed one, but we knew he had the same condition and, 18 months later, Fraser decided to steal my thunder and get a heart transplant as well.
"I was in having another procedure and, just by chance, Fraser was on the same ward for tests. Neither of us were expecting him to get the news that he did but it was good that I could be there for him. Nobody was going to understand what he was going through more than I was.
"We had completely opposite experiences. I was on the routine transplant list. I was at home and at work the morning of the day I got the call. I went from home to hospital expecting to be home in two weeks, but I had quite a few complications after the transplant, so I ended up staying in hospital for three months.
"Fraser spent three months in hospital prior to transplant. I spent three months in hospital afterwards, so it was completely different but ultimately we got to the same place in the end."
Last year, a record number of 40 heart transplants in a single year were carried out at the Golden Jubilee's heart transplant centre.
The service is responsible for providing advanced heart failure therapies to patients throughout Scotland, from the Borders to the Shetland Islands.
Since the procedure, Ms Campbell has quit her former role with the housing department of a local authority and has started studying for a role in social work.
She has also gone on to appear as a contestant on the television gameshow Countdown, which she used to regularly watch in hospital while recovering from her surgery.
"It has totally changed my life," she said. "I had quite a slow decline towards transplant. I was tired, I was always breathless, but it had just become my normal, but life now is a complete 180.
"I see that in Fraser now too. To see him going from looking so ill to going to the gym is just the best thing. We are back to normal and have a life without cardiomyopathy, which for our family is amazing.
"You always carry the gratitude and appreciation for the choice that a family made at the worst time. All you can do is make something positive from what was a tragedy. Everything you do now is to honour the donor and honour the decision that the family made.
"I do approach life differently. I take more chances. I changed my career. I went back to university and retrained. Prior to transplant, I was looking at retiring from work on ill health grounds but now I am starting a new career and looking forward to the next 20-30 years, it's a completely new life."
Ms Campbell and Mr Wilson have another cousin who is waiting on a double organ transplant.
"As a family we are probably more aware than most about the need for organ donation," said Ms Campbell. "We will never stop encouraging people to consider it and to really think of it as an option should the worst happen.
"No one thinks they are ever going to be in that situation but if you have those conversations with your family then at least they know your wishes.
"Organ donation is an amazing way for someone's legacy to go on. It does not just affect the recipient but their whole family and everyone is just so grateful for what I have been given."
Mr Wilson, now 46 and an area director for a bank in Glasgow, was diagnosed with dilated cardiomyopathy when he was just 14 and believed he would die a young man because of his early diagnosis.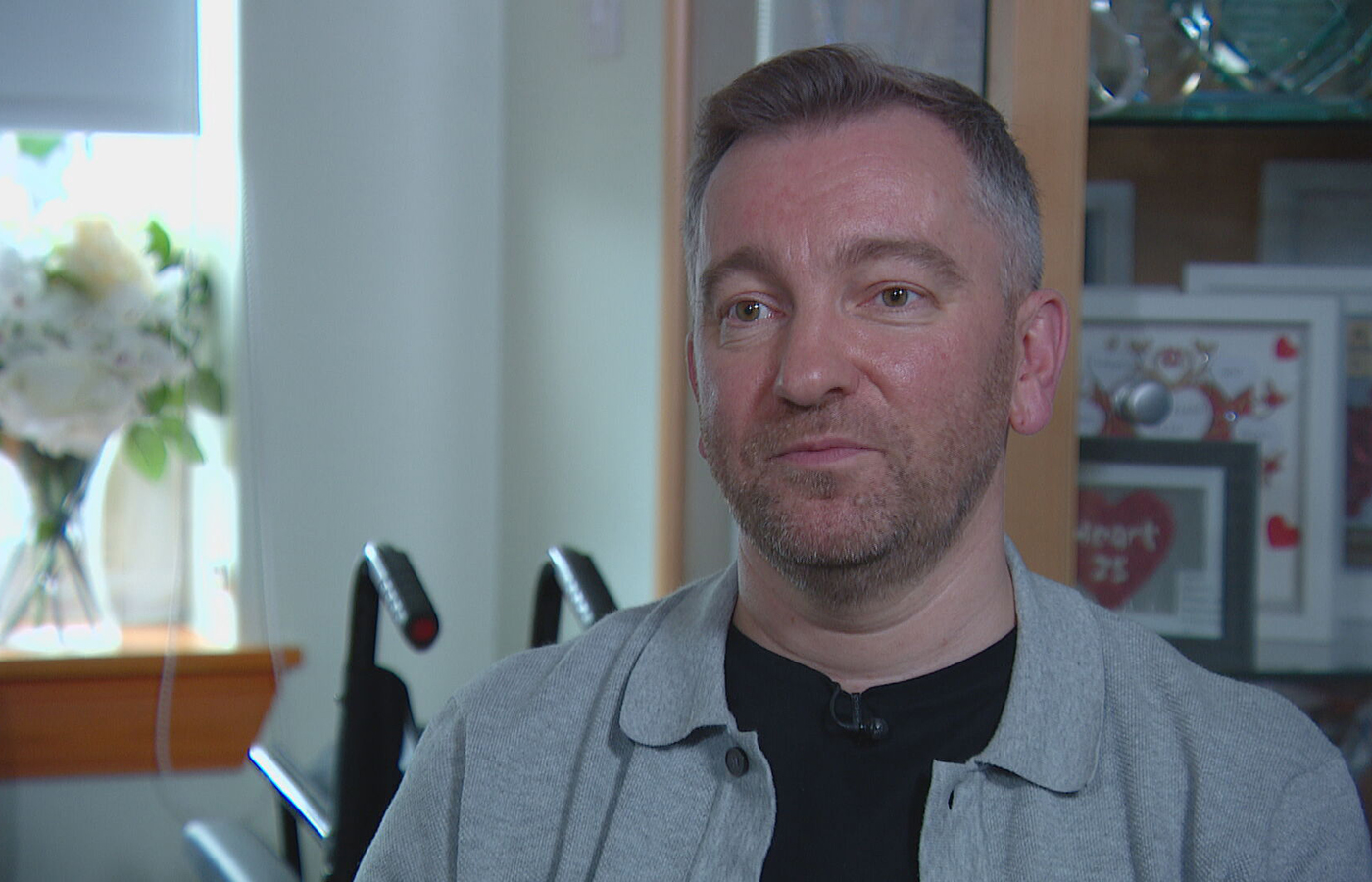 He was told within five days of being at the Jubilee that he needed a heart transplant.
He was further diagnosed with heart failure five years ago and had a defibrillator fitted but his health deteriorated last January.
He said: "The first time I was able to stand up from the bed on my own, without the balloon pump being in, feeling that I've got a new heart, I could feel it racing, I could hear it in my head. It felt so strong and healthy compared to what I had before.
"That was a massive revelation for me. From that moment, everything felt like it had changed."
The cousins told their stories to mark Organ and Tissue Donation Week, which aims to raise awareness of the importance of making a decision to donate known on the Organ Donation Register, as well as pay tribute to organ donors and families who have given the gift of life to others.
At the same time, the team at NHS Golden Jubilee's Scottish National Advanced Heart Failure Service is celebrating completing 500 transplants over the past 30 years, with a record 40 procedures successfully carried out in the past 12 months.
Transplant surgeon Phil Curry said: "It's been a great achievement to reach this significant milestone in heart transplantation in Scotland since it began 31 years ago, and a record number last year.
"There are numerous factors which have led to that over the last three years. Initially we thought the recent rise in Scottish transplants was due to our service being uninterrupted during the Covid-19 pandemic and we were able to do more, but since then the numbers have sustained over the last two years.
"So that leads us to believe it is a combination of new technologies and innovations we've introduced here at NHS Golden Jubilee.
"One major factor is the Organ Care System (Heart in a Box), which extends the amount of time a donated organ can remain outside the body in a condition suitable for transplantation for Donation after Circulatory Death hearts, which now account for a large percentage of our transplant activity that we didn't have five years ago.
"Also registration for organ donation has been higher in Scotland over the last few years following the opt-out change in the law in 2020, which has definitely helped us to increase our numbers."
For more information on Organ Donation Week and information on how to register a decision to donate visit www.organdonation.nhs.uk.
STV News is now on WhatsApp
Get all the latest news from around the country
Follow STV News
Follow STV News on WhatsApp
Scan the QR code on your mobile device for all the latest news from around the country