A couple are celebrating 75 years of marriage after falling in love when they spotted each other across the dance floor.
Allan and Norah McLeod tied the knot on February 1 1946, on the bride's 20th birthday.
Now they are nearing their 100th birthdays, but are still as happy as when they first met when Norah was a teenager.
Norah, 95, was born in the Isle of Wight, but fell in love with Allan, from Port Glasgow, Inverclyde, during the Second World War.
Allan, 98, watched his future wife dancing with another soldier and a fight nearly broke out – although Norah said he didn't even like dancing.
She had picked up moves like the Jitterbug from mingling with US troops in the West Country.
They tied the knot in London after the war ended, in a registry office ceremony.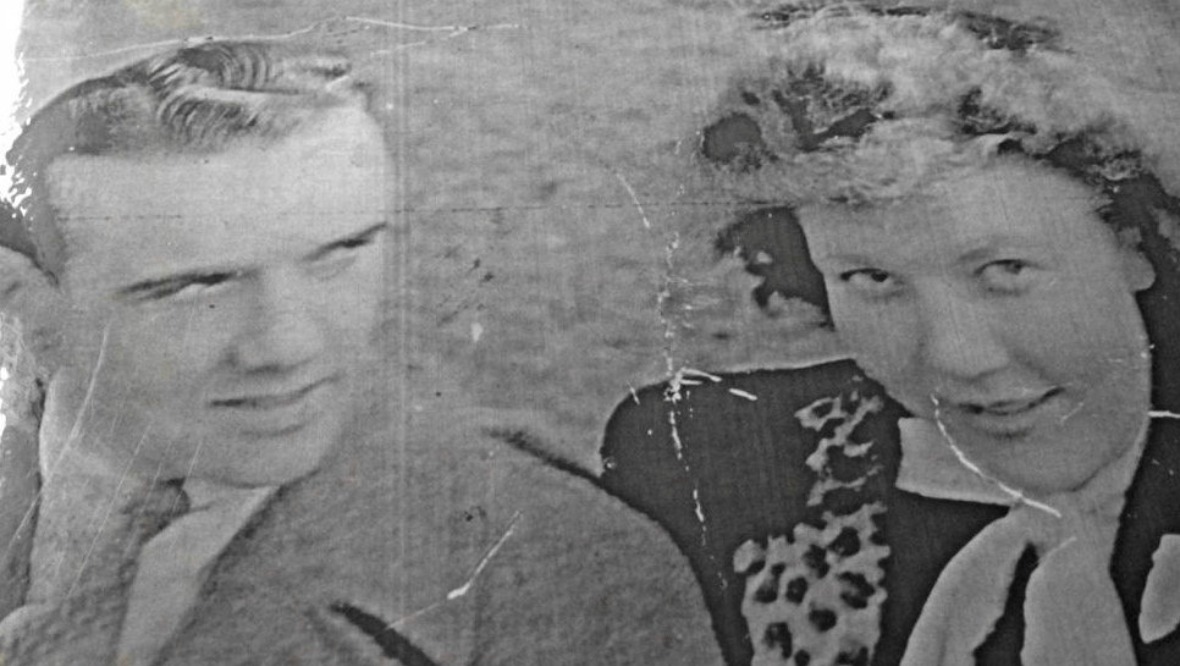 Norah said: "I remember Allan never wanted to dance — he preferred to play the musical instruments.
"But I had learned the jitterbug while I was stationed in Cornwall with the Americans, so I used to enjoy dancing."
Allan said: "That's how I ended up meeting Norah.
"I remember when I first saw her – she was dancing with another soldier and he was going to fight with me over her.
"But I managed to get her in the end."
He worked as an anti-aircraft gunner during the Blitz, while Norah was a cook at a barracks.
Norah recalled the fear of flying bombs, and said: "You would hear them buzzing and then it would stop and you knew they were going to come down.
"One dropped on a soldiers' barracks not far from where we were stationed."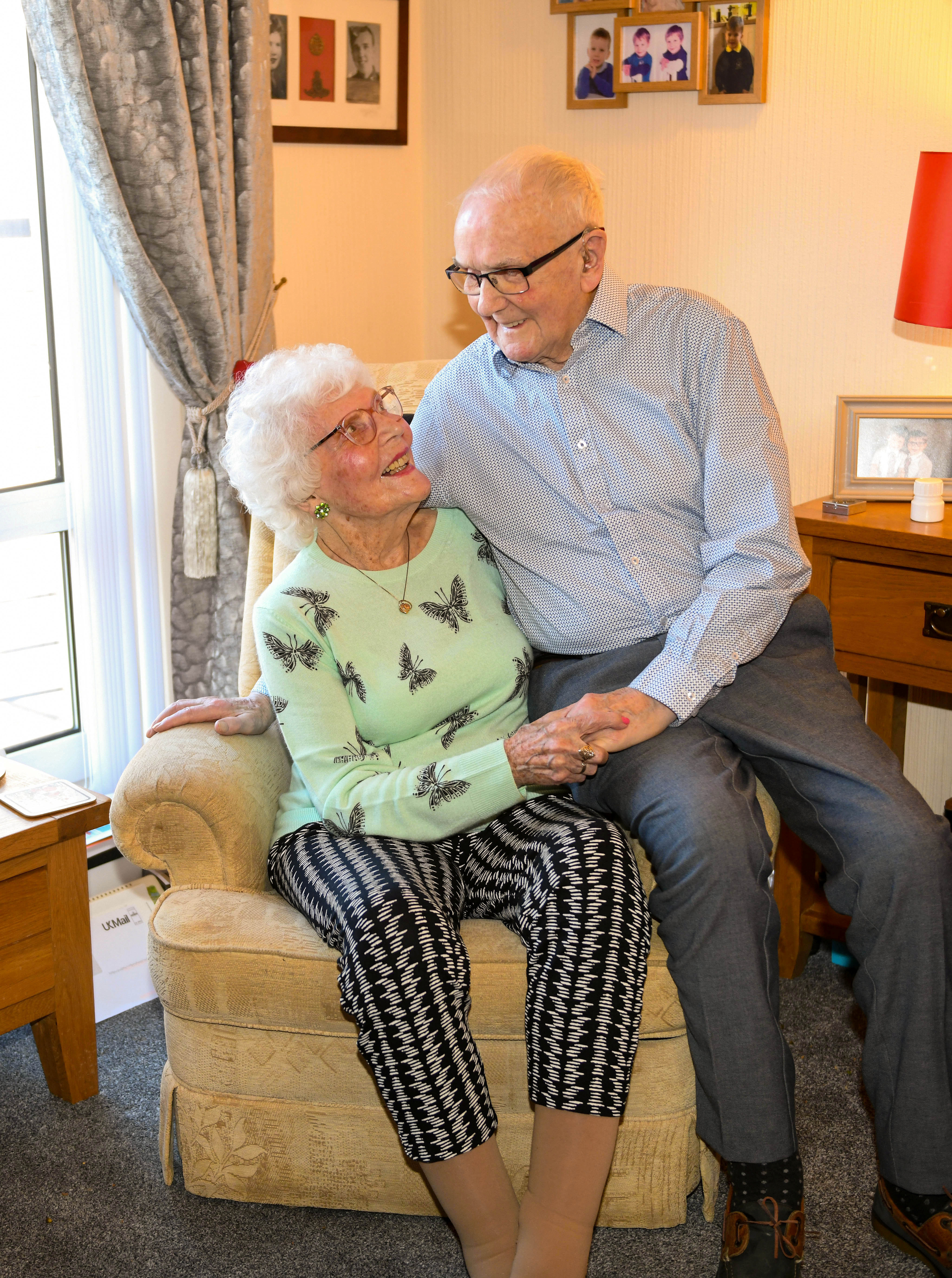 After they moved to Scotland, Allan played clarinet and saxophone in a jazz band, and worked at a shipyard, while Norah was a housewife.
They bought a haberdashery shop in the 1960s and worked there until they retired in 1990, and moved to the Isle of Wight.
In 2013 they returned to Scotland and live in a retirement complex in Gourock, Inverclyde.
They have three great-great grandchildren, ten great-grandchildren, and seven grandchildren, and use iPads to keep in touch with their family.
A 75th wedding anniversary is known as a 'Second Diamond Wedding'.
Proud son Allan, 67, said: "They are both mentally sharp as a tack.
"They are so happy together."
The couple have received their first vaccination against covid.
Daughter Margaret, 69, added: "Mum and Dad enjoy being taken out for coffee, sitting watching the boats and swans or going for a wee drive to Largs, and they love spending time with their family.
"They have been wonderful during this last year, with being confined to their home and adhering to the rules of Covid.
"We pop in every day making sure they are okay and tending to their needs but they do wonderfully well.
"They have each other and they have us."