A heartbroken nurse is traumatised after witnessing her pet dog being mauled to death outside her home in North Lanarkshire.
Lorraine Doherty had taken her Lhsa Apso Jinky out for his last walk of the day on Monday, April 26, when a much larger dog jumped on him from behind.
The tiny nine-year-old pooch suffered fatal wounds in the attack which Ms Doherty's partner described as "terrifying".
Ms Doherty, a nurse at Glasgow's Royal Infirmary, had stepped from her doorstep across a car park and on to Coatbridge Road in Glenmavis at around 10pm.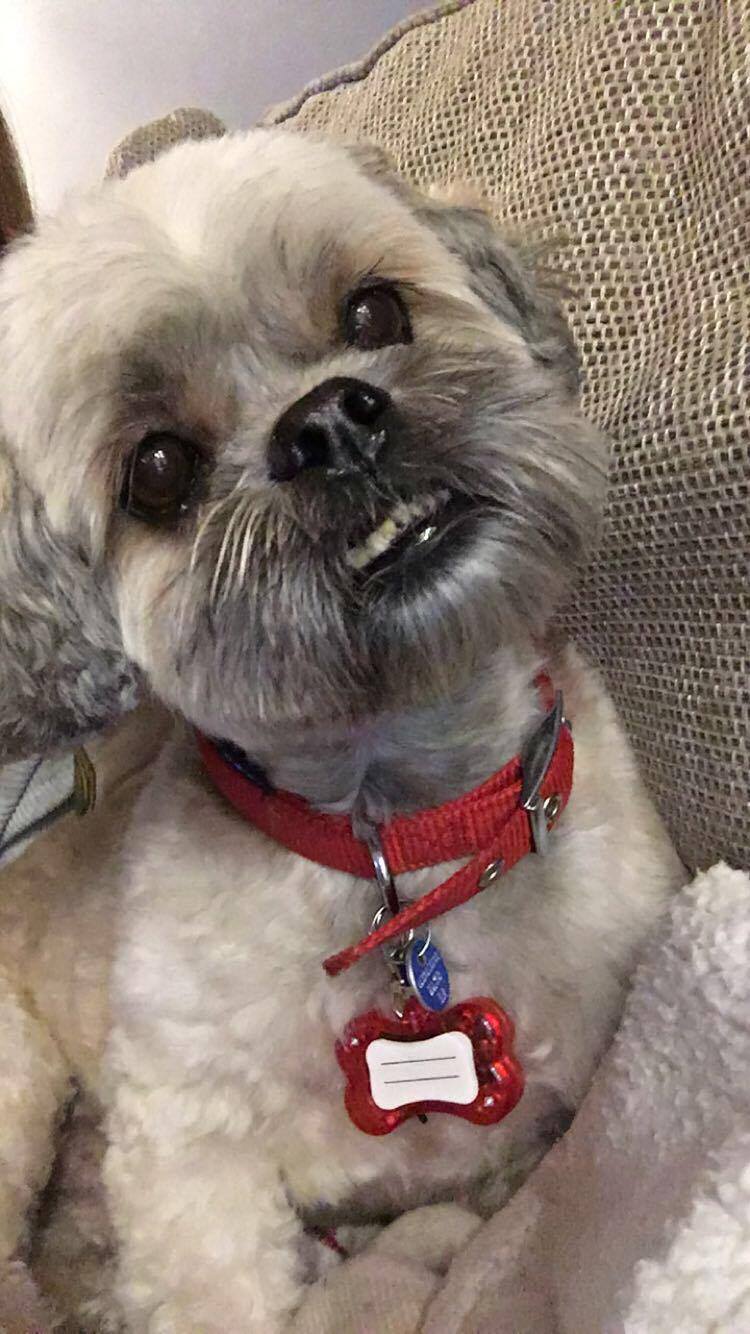 Co-owner Julie Wilkinson, also a nurse, told STV News: "They had literally just stepped on to the main street, Jinky was on a lead his happy wee self, and completely out of nowhere this big monster of a dog jumped on the top of him.
"He was torn apart in front of her, it's just unthinkable."
The attacking dog, believed by the couple to be a Rhodesian Ridgeback, was finally restrained by neighbours and passers-by, but Jinky was completely limp with his tongue hanging loosely from his mouth.
The pet was rushed to an emergency veterinary clinic. He had suffered massive damage to his spine, his bladder had been punctured and his spleen torn. His owner was only able to be with for minutes before she had to leave to allow the staff to try and save Jinky.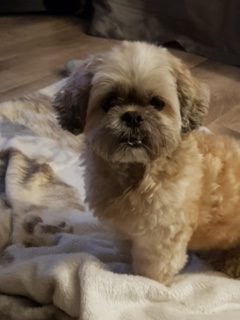 The following morning the vets called the couple to inform them they could not save him.
Ms Doherty had had Jinky since he was born and the pooch had helped her through some tough times including illness. With both nurses working on the frontline during the coronavirus pandemic, coming home to him had proven a real comfort, Ms Doherty's sister said.
Karen Barre said her sister had been in her bed, struggling to sleep and without any appetite since the incident. Although police were called to the scene immeadiately, they confirmed that they were taking no further action, having referred it to the dog warden.
North Lanarkshire Council said the matter had been investigated and action was being taken.
Ms Barre said: "The only comfort they've had over the last year is coming home to this wee dog, he was treated like a wee human.
"Everytime Lorraine closes her eyes, it's the last vision of her wee dog she sees. You're trying to prevent anything like this from happening, but I think it will happen again."
A Police Scotland spokesperson said : "We received a report of a dog attacking another dog at 10.20pm on Monday, April 26, 2021, in Coatbridge Road, Airdirie. Enquiries were carried out and the matter was passed to the dog warden."
A North Lanarkshire Council spokesperson said: "Our animal welfare officer has investigated this matter and appropriate action is being taken."
STV News is now on WhatsApp
Get all the latest news from around the country
Follow STV News
Follow STV News on WhatsApp
Scan the QR code on your mobile device for all the latest news from around the country