A politician has been forced to scale back his work after his home was targeted by criminals for a second time.
Councillor Graeme Campbell fears for his family's safety after two cars were vandalised with a corrosive substance and a house window smashed while they slept.
The early morning attack came after his car was torched in his driveway last year, with the blaze spreading to the home in Strathaven, South Lanarkshire.
The Scottish Conservative councillor believes a local organised criminal is behind both attacks because he is helping other families who have suffered similar acts of intimidation and violence.
Cllr Campbell told STV News: "We're absolutely devastated. It is the second attack in less than 18 months and I have absolutely no doubt, I know for a fact, it was a targeted attack in respect of the work I'm doing as one of the locally elected members.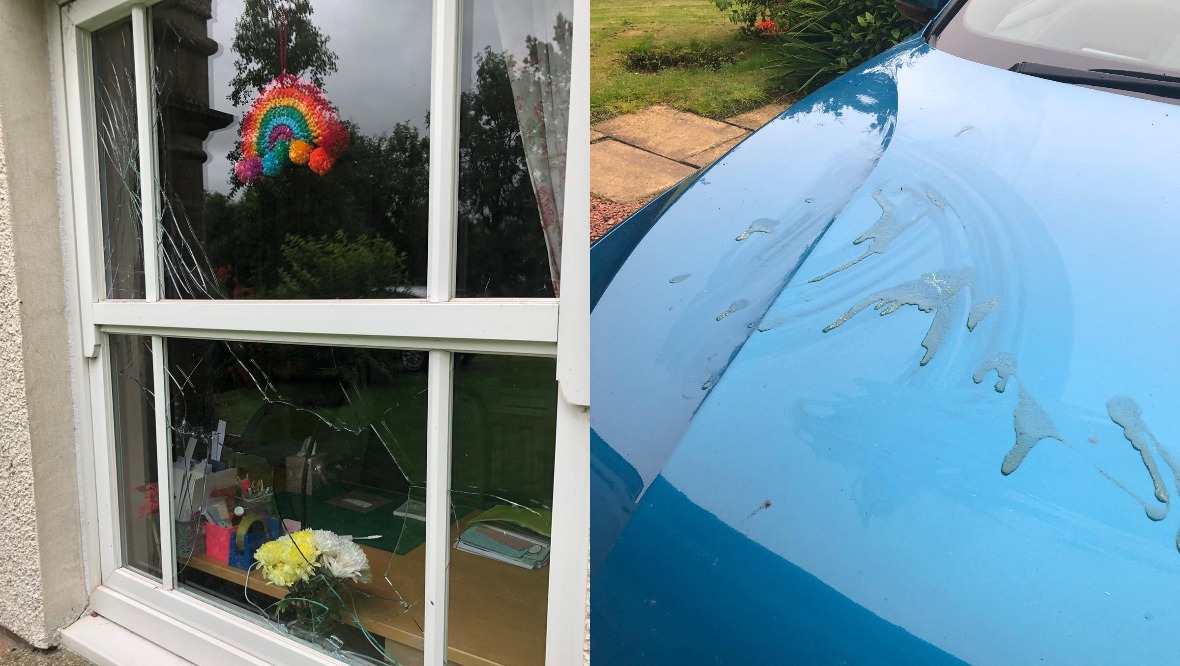 "I don't feel comfortable doing my constituency work right now. I've told the council and the police that I don't feel comfortable doing this role because we're in fear of what's coming next.
"What is next? I hope to goodness there's not another attack but I said that 15 months ago and here we are, it's happened again."
CCTV footage shows a man getting out of a car and then wiping a corrosive substance onto BMWs belonging to the councillor and his teaching assistant wife Fiona.
'What is next? I hope to goodness there's not another attack but I said that 15 months ago and here we are, it's happened again.'

Councillor Graeme Campbell
The couple were wakened when the man smashed a ground floor window at 3am on Sunday, August 16.
Cllr Campbell said: "Of course it's designed to intimidate me. Fiona and I haven't slept properly in 15 months. Where's it going to end?
"Not in my wildest nightmares when I first stood in 2007 to represent Avondale did I think I would come under this attack and my family would come under this attack.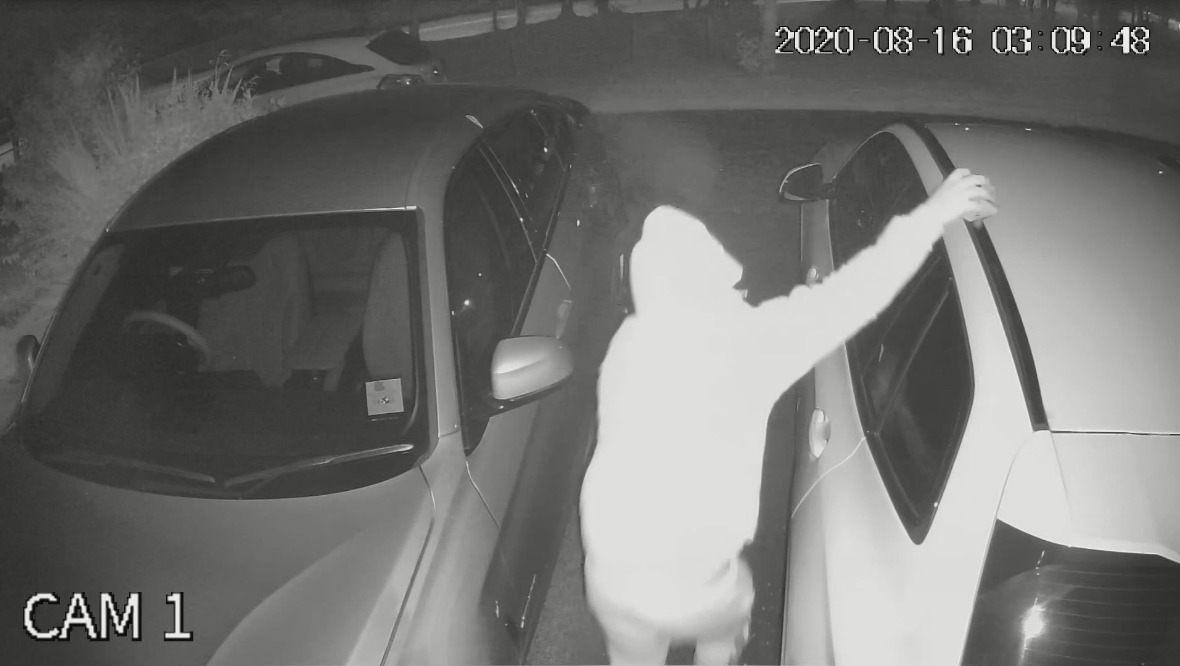 "I want to make it clear, this isn't just about us. Our cars are not the only cars that have been firebombed in the Strathaven area."
The politician says the presence of organised crime in the town — with a population of around 7500 — should not be a surprise.
He added: "There's problems in society everywhere these days and I can only assume that these criminal gangs are coming out from other urban areas of Scotland and expecting to live a quiet life in rural south Lanarkshire.
"But sadly they bring their misery and chaos with them and that misery and chaos is now overspilling into the community I've served for 13 years."
Cllr Campbell is urging justice secretary Humza Yousaf to ensure Police Scotland has the resources to tackle serious organised crime, adding: "I don't believe it's a priority in Scotland and that concerns me."
He is frustrated that there have been no arrests but says officers dealing with his case are "desperate to catch the culprits".
That frustration is shared by Fiona who said: "Why should we allow these people to bully us into submission? Why should we allow them to rule our lives in this way and not face any consequences?"
Ruth Davidson, group leader of Scottish Conservative MSPs, said: "Nobody goes into politics, nobody puts their name on a ballot paper, nobody tries to serve their community to have such a reign of terror against them.
"We're trying to support Graeme as best we can within the Scottish Conservative party but this isn't about the colour of ribbon you wear – it's about people trying to do the best for your communities, shouldn't be threatened and intimidated out of their job."
Senior politicians have discussed what action can be taken with police chiefs and council officials.
Chief inspector Lex Baillie, area commander for Hamilton and Clydesdale, said: "We are aware of a number of incidents in the Strathaven area where Councillor Campbell has been targeted.
"Enquiries are ongoing into these incidents and we take any threat to elected members' ability to represent their communities, or any threat to the democratic process seriously and those who threaten these responsibilities will be thoroughly investigated."
STV News is now on WhatsApp
Get all the latest news from around the country
Follow STV News
Follow STV News on WhatsApp
Scan the QR code on your mobile device for all the latest news from around the country