Glasgow City Council have revealed they are "disappointed" with vandalism throughout the city during Celtic fans' trophy day celebrations.
The entrance to the Tollbooth building, at Glasgow Cross, and nearby traffic lights were vandalised either late on Saturday night or in the early hours of Sunday.
The local authority also condemned the "unacceptable" mess left behind by those who descended on Glasgow City Centre on Saturday afternoon after the club lifted the trophy at Parkhead.
A Glasgow City Council spokesman said: "We're dismayed and disappointed over the vandalism that occurred in the Glasgow Cross area over the weekend in connection with football-related celebrations.
"The extent of the damage to the Mercat Cross building is being assessed and nearby traffic lights that were damaged have been repaired.
"The mess left behind by fans was unacceptable and our teams worked overnight on Saturday and into Sunday to ensure the streets were back to normal as soon as possible."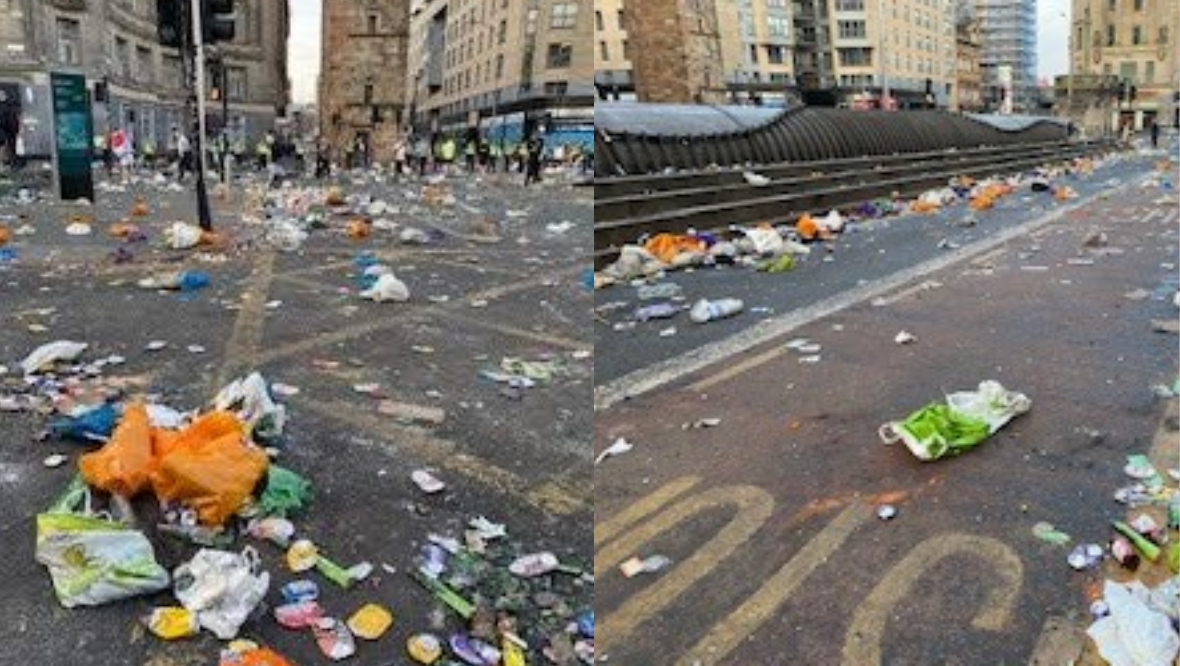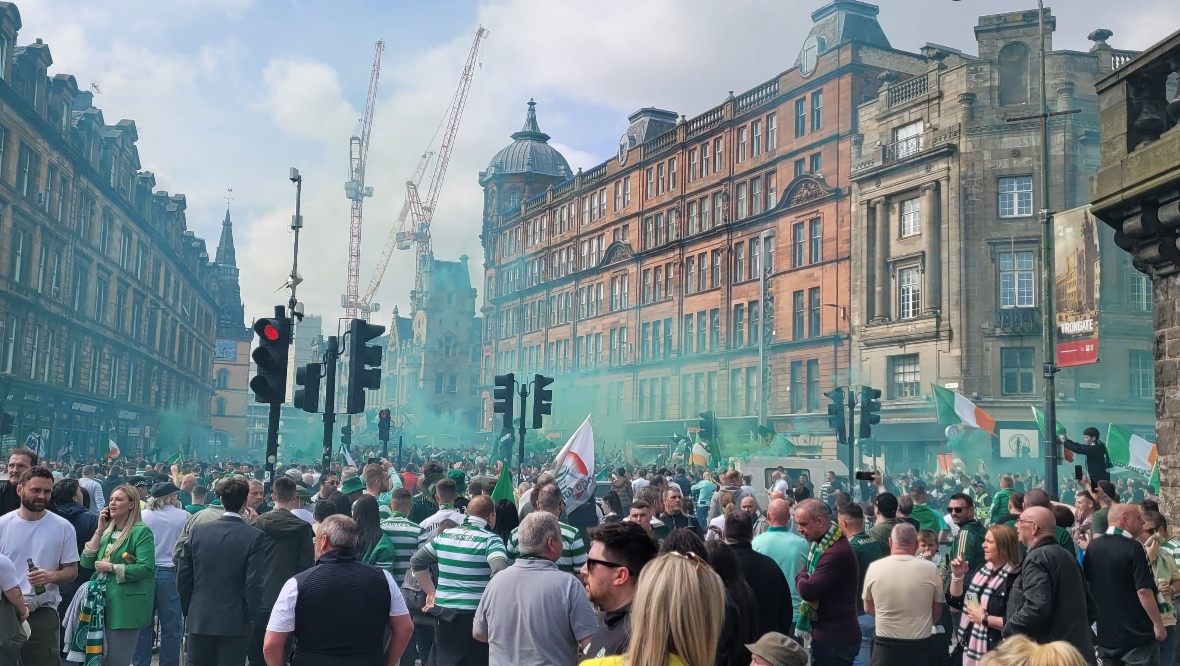 Officers have confirmed that enquires into the damages at the Tollbooth building are currently ongoing.
A police spokesperson said: "Officers are investigating vandalism to the door of the Tollbooth at Glasgow Cross and enquiries are ongoing."
It comes after Police Scotland initially said that although there was an "unacceptable level of anti-social behaviour" there were no serious incidents or disorder.
Officers confirmed a total of six people were arrested and four were issued fines following the celebrations.